In our inaugural Kush Conversation for Utah Leaf, we're interviewing the man who coined the term Kush Conversation. In this edition, we sit down with the legendary B-Real, the iconic frontman of Cypress Hill and the visionary creator behind Dr. Greenthumb's dispensaries found in California. With a rich history in both the Cannabis and music industries, B-Real shares his personal journey, brand philosophy and vision for the future of the plant in our country. Join us as we delve into the hazy world of B-Real and uncover the unique perspective he brings to today's Cannabis culture.
So, grab your favorite smoking instrument and strain, and sit down with us for a Kush Conversation with the man, the myth and the legendary, B-Real.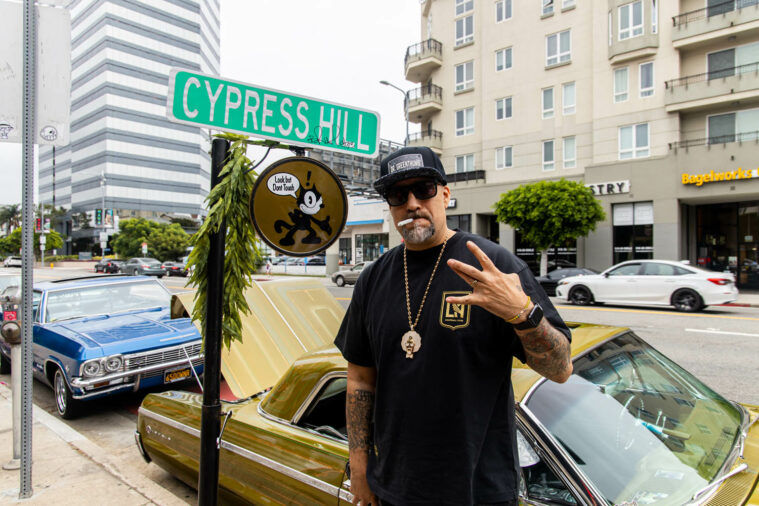 Can you share a bit about your personal journey with Cannabis, from your early days to becoming a prominent figure in the industry today?
I started off as a teen when I was introduced to Cannabis and it was always in the scenario of hanging out with friends and listening to music and things like that, so music and Cannabis has always been, y'know, a part of my evolution into becoming an artist. Being a young stoner in California, one of the big things that a lot of us made a big deal about is High Times Magazine – so we would learn about, you know, the strains that were out there and read some of the articles … the Freedom Fighter articles and sort of learn about what was going on in the history of Cannabis. 
That sort of saturated into when we started making music. That it was just something we did naturally, it wasn't something planned. We would reference it in the music and things like that, and when the first album came out, a lot of people that heard the album were activists and advocates in the Cannabis movement – like people from NORML and Jack Herer and some of the people at High Times, Ed Rosenthal, etc. They all mentored us into the Cannabis industry and helped us become advocates and activists. It just sort of meshed into who we were already, so we were constantly championing legalization of Cannabis everywhere we went as Cypress Hill from then on.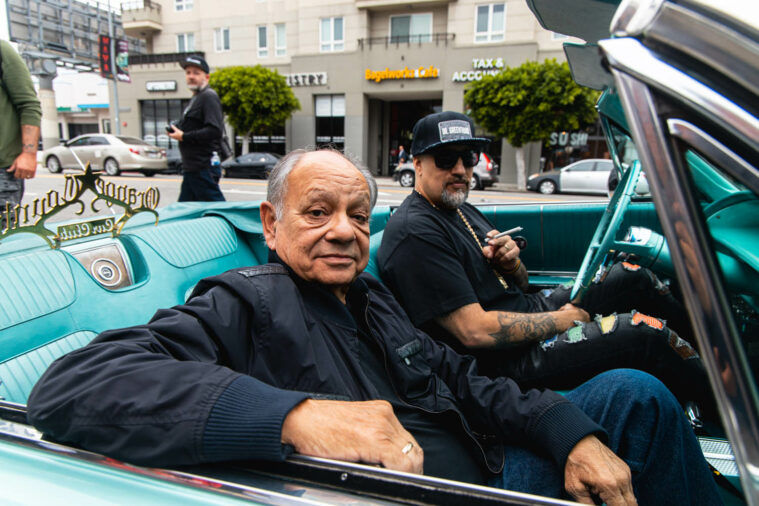 What's your favorite strain to kick back and relax with after a long day?
What I like to smoke out and kick back to, the strain I like, it used to be OG – that was always the go-to, most especially for us out here on the West Coast in Southern California … we always leaned on that, but as the flavor started to evolve here, different strains started happening and people were breeding different things and creating what is known now as the exotics. One of them that I recently came across is the RS11. To me, that's one of the good ones aside from the OG and a few of the other ones that are out there. It's really gassy, flavorful, and it's got a pretty goddamn good impact – so that's what I like to chill out to if I have it.
Cypress Hill was one of the first bands to embrace and rap extensively about Cannabis. How did this decision come about, and how do you think it influenced the perception of Cannabis in the music industry and culture at large?
Well, we weren't the first to necessarily speak about Cannabis. Jazz artists in the '40s were speaking about it – they created a whole culture there with some of the slang definitions like 'reefer' and stuff like that. Obviously the reggae artists – Bob Marley, Peter Tosh, and the list goes on – they were talking about it. In terms of hip hop and in mainstream America, yeah you know … we pushed a certain button I guess, that was relatable for a lot of people to gravitate towards. The message of legalizing Cannabis and saying that Cannabis isn't a drug – it's a medicine, it's something that heals and so on and so forth. It wasn't necessarily a decision that we said, 'Hey, this is what we gotta talk about' – it was just sorta organic.
Certain songs Muggs would give us, we'd get ideas from them you know, and some of the songs that you hear that represent Cannabis driven songs, those were based off of the vibes that Muggs created musically. It was just something that happened organically, it wasn't anything that we necessarily planned out. It was a part of who we were. I think the influence that the music had … it opened people up, our music opened people up to saying, 'Hey, Cannabis, maybe it ain't the drug that all the propaganda throughout the years has tried to tell us it is.' What was important was that people that didn't smoke Cannabis sort of opened up and said, 'Hey, we'll do our own due diligence on what this is as opposed to just taking the word of all this propaganda and stuff like that.' It softened people's perception of what Cannabis is and it became a little bit more open. I think people started to investigate and educate themselves … they started realizing that this plant heals and that was it.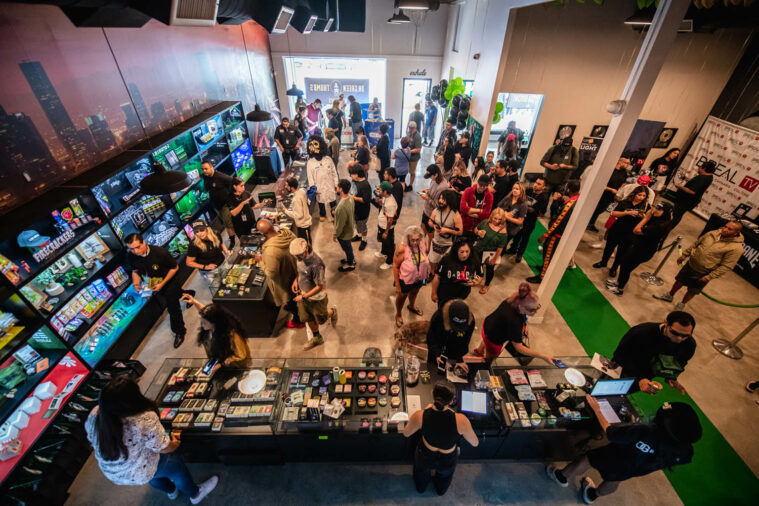 Your brand Dr. Greenthumb's started in 2018. What inspired you to create this brand, and how do you envision it fitting into the modern Cannabis movement?
The idea to come in with Dr. Greenthumb's as a brand started with the fact that Cypress Hill hadn't yet come into the Cannabis market, and I thought we should have because we actually helped create it in terms of what we have done as advocates. I felt like the Dr. Greenthumb's song could easily translate into a brand or a product within the Cannabis industry, perhaps even a store if the opportunity presented itself. I thought it was an easy transition, taking this name that I created, because I had a squad of friends that we're still tight with to this day – we do the Greenthumb's brand together. 
Kenji Fujishima, my partner for a long time, we've been in the cultivation world and it felt like an easy transition – bringing this name that was inspired by the stuff we were doing in my garage and houses before the time of warehouse-type cultivation here in Southern California. I decided to integrate the Dr. Greenthumb's name into the things I was doing in the Cannabis industry and culture. People knew it was from Cypress Hill, they knew who Dr. Greenthumb's was, they knew this was my alter ego – so I felt like this was something people would understand immediately.
Dr. Greenthumb began as a skit and became a song before evolving into a Cannabis brand. What do you think it is about this concept that resonates with people, and why do you believe it has become a legacy dispensary?
I think it was an easy transition because people knew my alter ego. I used to throw events under the Dr. Greenthumb's name and come in as the character. I threw a few festivals, Dr. Greenthumb's Spring Gathering, we had a Cannabis expo that featured vendors and a lot of information about Cannabis, with panels happening and stuff like that. I felt like the name was synonymous with Cannabis, with the culture, most especially here in Southern California and the West Coast. It just made the most sense.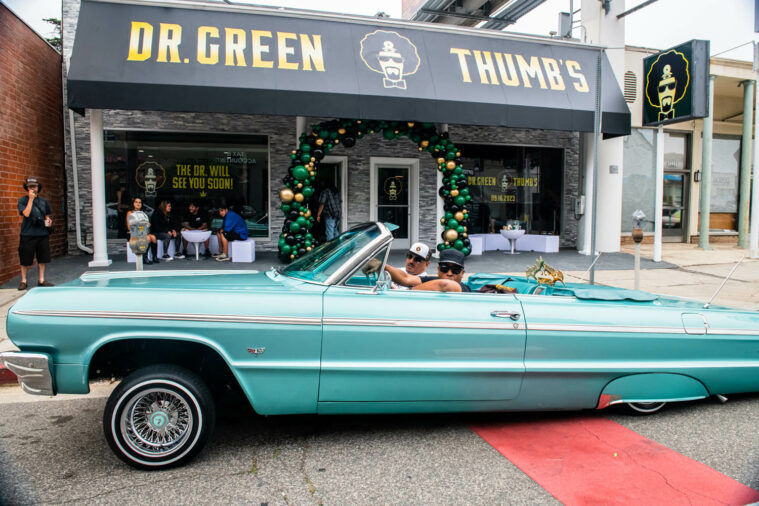 What sets Dr. Greenthumb's dispensaries apart from others in the industry, and how do you ensure an authentic experience for your customers?
Cannabis has come a long way … but there still needs to be a lot of education put out there for people to understand every aspect of it. A lot of states have embraced Cannabis and have reaped the benefits – the revenue stream of Cannabis. The taxation is high, we need the states to stop punishing the industry when the industry is creating so much revenue for it. 
I see ourselves and a lot of other brands playing a role in educating others about this and, God willing, that we come together and fix these problems to make our industry better. Advocating to make our industry fair for all the operators and consumers.
How do you view the current state of the Cannabis industry, and what role do you see your brand playing in its future?
I believe so many more people are open to Cannabis because they believe it will benefit them more than over-the-counter pharmaceuticals will. Cannabis in society today is major because it's helping people at different levels that no one expected. I think people that were outside of the culture are now seeing what it actually can do for people, not just the economic factor, but the medicinal factor. People are seeing more results behind that and I don't think that was anticipated. … I think people are getting more educated and that's important because we want everybody to know the benefits of Cannabis all around, not just casual consumption, but how it could help you in many different ways. That's where I see us now, just people are more willing to learn … and know the derivatives like concentrate, edibles, etc. People have really opened up to seeing what fits them and I think that's one of the best things that could happen.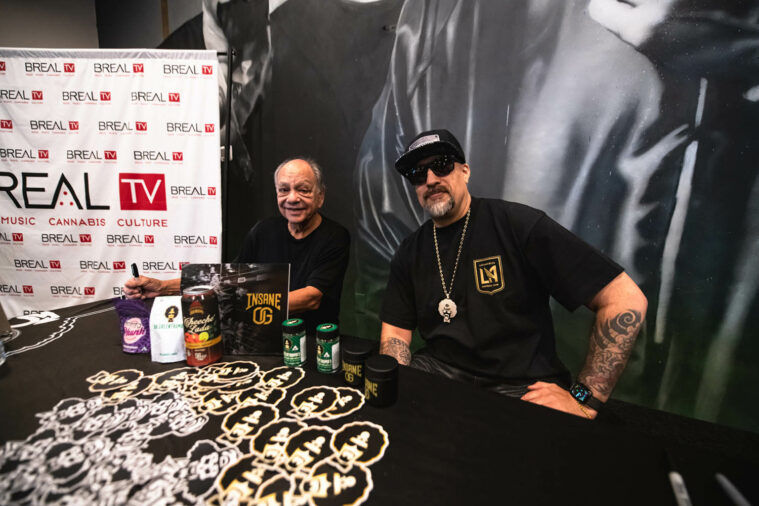 If you could share a joint and have a conversation with anyone, living or dead, who would it be and why?
Bob Marley. I've always been a big fan of his music – I'm friends with his family, his kids, and I just think it would be interesting to chop it up, smoke out with Bob Marley. Rest in Peace to the Legend.