We arrived excitedly for our weekend adventure on a Friday, checking in around 3:00 p.m. at the Taylor Edes Inn, a historic Victorian-style bed and breakfast, circa 1915. Impeccably decorated and expertly cleaned, we were welcomed into the estate by the owners and operators, husband and wife team Dave and Tammy.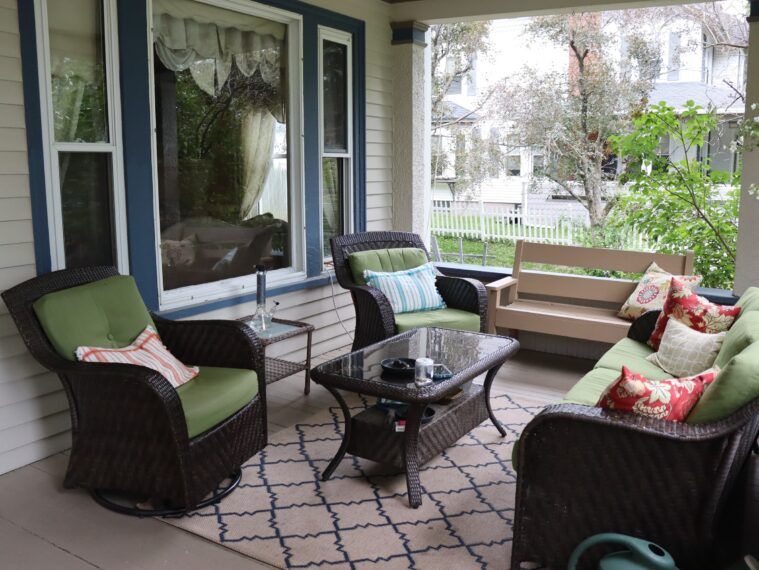 Complete with a beautiful crystal chandelier, two terry-cloth robes, a 50" TV with cable, and a giant king-size bed with remote control features, the accommodations of the "Grey Room" were stacked. We were delighted to also find a gift box waiting on the bed with tons of THC edibles and accessories.

After unpacking and getting settled, we made our way down to the front porch where we found an impressive spread of complimentary snacks and Cannabis. There's a Cannabis bar that offers two different flowers and three different concentrates to try and an assortment of locally-made cheeses and crackers. We dug into tasting strains, which included the notable sativa, Super Silver Haze, and the calming hybrid GMO. And for the dabbers, there was a lovely Gelati concentrate with limonene and citrus terpenes. Smoking is allowed outside only and in the "man-cave" in the basement of the house.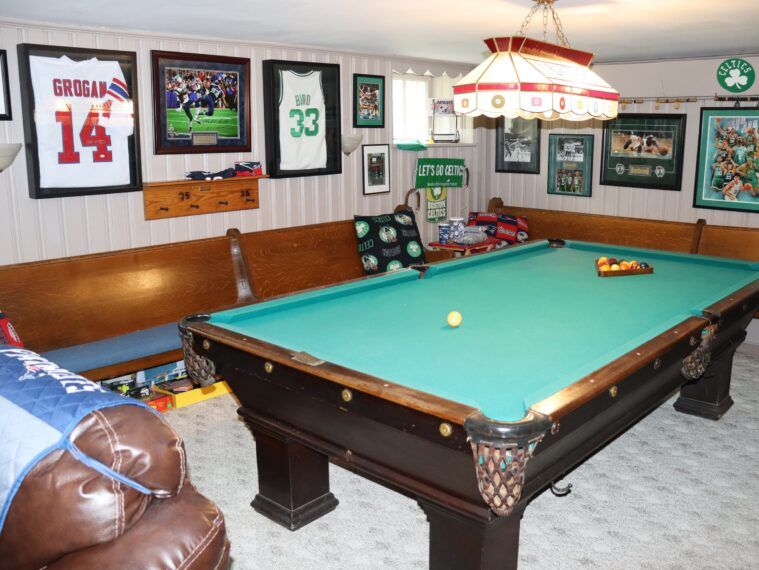 Next, we met the other guests that would be vibing with us for the weekend. Outside, there's a gorgeous covered front porch veranda with plenty of comfortable patio seating. In the backyard, there's a jacuzzi, fireplace, barbecue grill, and volleyball net. Inside, there is an eight-person dining table setting the tone of sophistication and class. There are also other common areas including a lounge and a buffet area with snacks and beverages available at any time.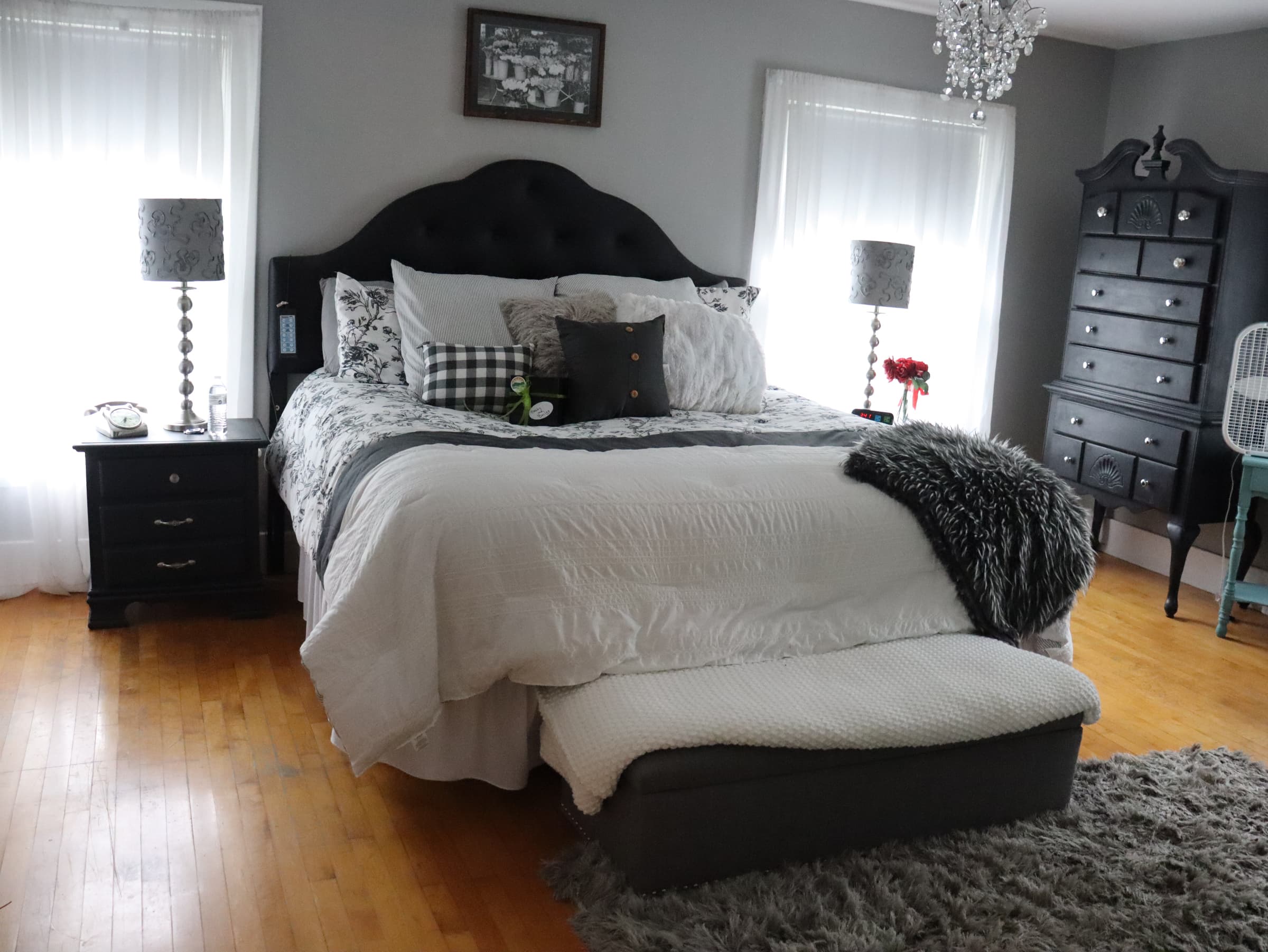 We were ravenously hungry from traveling and excited to hear that Cannacation would be serving a three-course infused meal at 6:00 p.m. sharp. Our dietary restrictions and food preferences were taken by the hosts upon planning the trip, and the course offerings included a cucumber soup or arugula salad for the first course. The second course was a white fish or chicken with fettuccine and fresh vegetables. And for dessert, there was strawberry shortcake with white chocolate cream and fresh mint sprigs.
The Cannabis infusions are offered separately as oils and sauces to be applied by each individual guest at their own discretion. There is also a terpene-infused white wine, which pairs perfectly with the light summertime menu. We sat with other amazing people involved in various facets of the Cannabis industry and got to learn about their lives and businesses. This is a great opportunity for those who want to make more connections with like-minded individuals on the East Coast. Talking and laughing, the dinner flew by and we went to the porch for a nightcap smoke sesh. Our night concluded in the hot tub and then by the fire – an amazing way to end any summer's night!
The four opulent guest rooms sleep two people each and are located on the second floor of the manor, one on each corner conjoined by a large square entryway. There's one bathroom on this floor that's stocked with tons of towels, shampoos, soaps, q-tips, flossers and everything that one could ever need. A gorgeous claw-foot tub with a high-quality shower nozzle is reminiscent of a day spa.
11:00 a.m. the next day we were treated to another sit-down Cannacation dining experience. Complete with a fruit and yogurt parfait, French toast with locally fresh-made brioche, and a three-tier pastry assortment by the inn's own baker – Christy. Again, there were infusions offered in the form of jams and wildflower honey.
Full of options for exploration, this area of Maine is centrally located near many attractions such as Greenbear 420 Shop, Dragonfly Vineyard, Hippy Chick Pineapple Boutique, and many trails, lakes, and ponds for nature lovers. It is also 20 minutes from Old Orchard Beach if you're looking for sunshine, sand, and beach shops. We had a great time exploring the area and went to Hannaford's Market for some provisions and a Chinese restaurant for dinner. Arriving back at the B&B felt like we were in the comfort of our own home.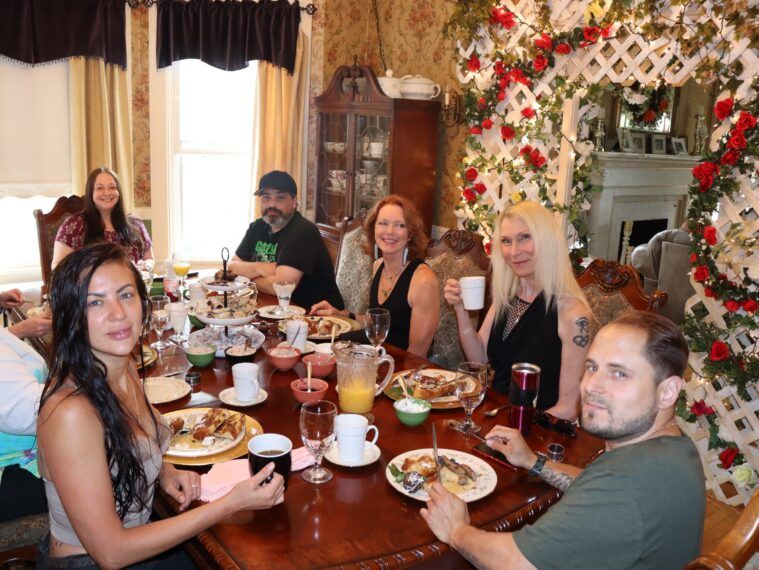 Our last day arrived and the check-out time was 10:00 a.m. Everyone seemed to have synergistic energy, as we all met in the backyard for a morning hot tub session. Our Cannacation hosts gave us ideas for the rest of our day and even provided kayaks and pre-rolls for an exciting Sunday adventure. Leaving the property was bittersweet, and no one wanted the party to end. But as we waved goodbye to our new friends, we knew we'd be back to Cannacation again.
**Contact Janet Mcallister or visit Cannacation on Facebook to book your Cannacation weekend.**
**Prices are: $710 – 2 people 2 nights. Includes Friday night dinner, Saturday brunch, Cannabis bar, and giftbox.**
**Taylor Edes Inn can be booked directly on Tripadvisor.com without Cannabis accommodations.**