Set in the hills of Mendocino County, this yearly invitational asks the best of the best to compete in a grueling, America's-Got-Talent style competition. barrage of potential superstars. At Ego Clash, the only question you have to ask yourself is, do you have the terps, and do you have the toys?
Because there's no fee to attend this, Enter The Dragon bud battle, except for a contribution to the yearly toy drive. In a display of that old-school cannabis community spirit, attendees help stuff a trailer with everything from puzzles to LEGOs, Dolls, and even bikes.
Thanks to the efforts of Ego Clash organizers 3rd Gen Family Farm, the event is now able to distribute 50-gallon bags of toys to several local charities, with some being packaged and sent to Mexico through their partnership with the La Familia program.
There's no better feeling than being high on hash in the woods, at a bloodsport-style arena, playing free games of pinball, and riding on golf carts, knowing that the whole thing is bringing children a better holiday season.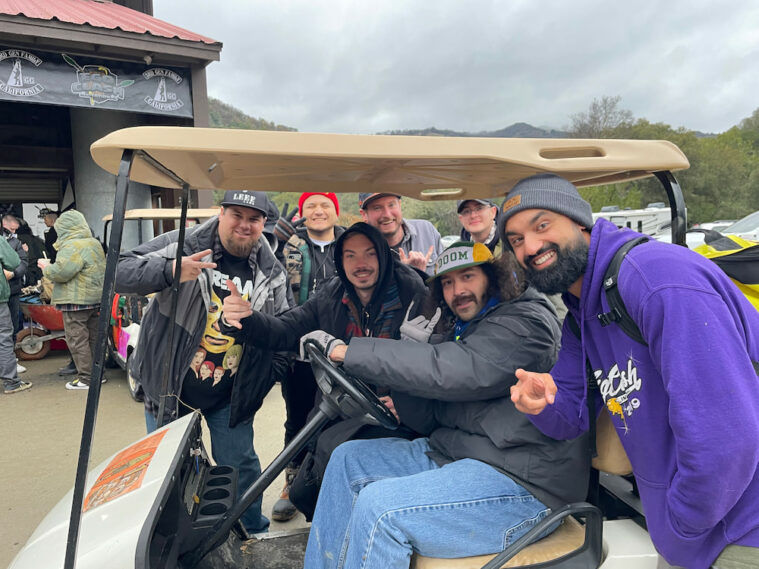 Stretched across four main locations (The Glass House, Hash House, Flower House, and The Cave), each spot seems to have a different flow of time. Spending an hour at the rosin barn is equal to two hours in the weed lodge and only half an hour on the dark side of the melt. Thankfully, you can catch a cart to ferry you between worlds.
FLOWER
Ego may be one of the toughest concentrate judging competitions in the country, but that doesn't mean the Flower category is any less intense. Over at the lake, an experienced army lost no time tearing into 32 different contenders for the crown. Rollers worked without breaks to fill the Flower House with pre-rolls for every number, and anyone with questions could request an entry to review. The team smoked non-stop, even thru a music video shoot for Mendo Dope Boys.
5th Place – CALI KUSH FARMS "Zowahh"
Cali Kush Farms, which has previously wowed me with their work on strains like Papayahuasca and Fibonacci, took down a spot for this Karma Genetics strain that crosses Zkittlez with Karma's Sour Diesel.
4th Place – SMUGGLER'S CLUB "YAMZ"
Swinging in from the East Coast was The Smuggler's Club with Yamz. We can confirm the pheno that took the prize was number 39 from their recent box set. Yamz is an in-house secret that will make you want to fill your plate.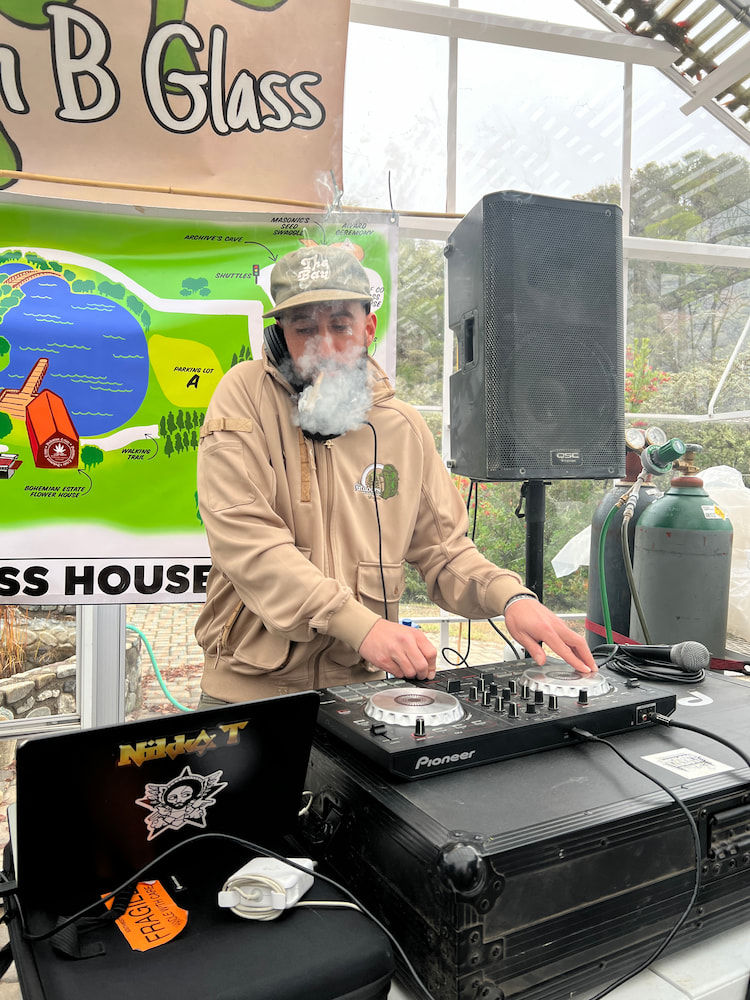 3rd Place – FIG FARMS "Blue Face"
Bay Area smokers rejoiced as these local favorites won for Blue Face, a cross of Face Off OG and Animal Mints. This impressive smoke was also a 2022 Emerald Cup winner for Indoor Flower and is a sister pheno of Fig Farms' Animal Face.
2nd Place – ROYAL BUDLINE "Zkittlez"
Humboldt County came to win with a Zkittlez Royal Budline has been secretly perfecting. Described by them as having that Zkittlez profile but with a "super gassy finish," they've been waiting for just the right time to drop this Royal Z on the unsuspecting villagers.
1st Place – TURTLE HERMIT "MAC1"
Top honors went to a home grower from the East Coast. Bringing a MAC1 all the way from Maryland, @Goku_PSA, dominated the competition with what he says is the CAP cut he was gifted from a friend (read more in our interview). For anyone stunned by MAC1 taking home the gold in 2022, Brandon said – when a MAC goes from Cali to the East Coast to do its thing, you might be surprised by the swagger when it returns to town.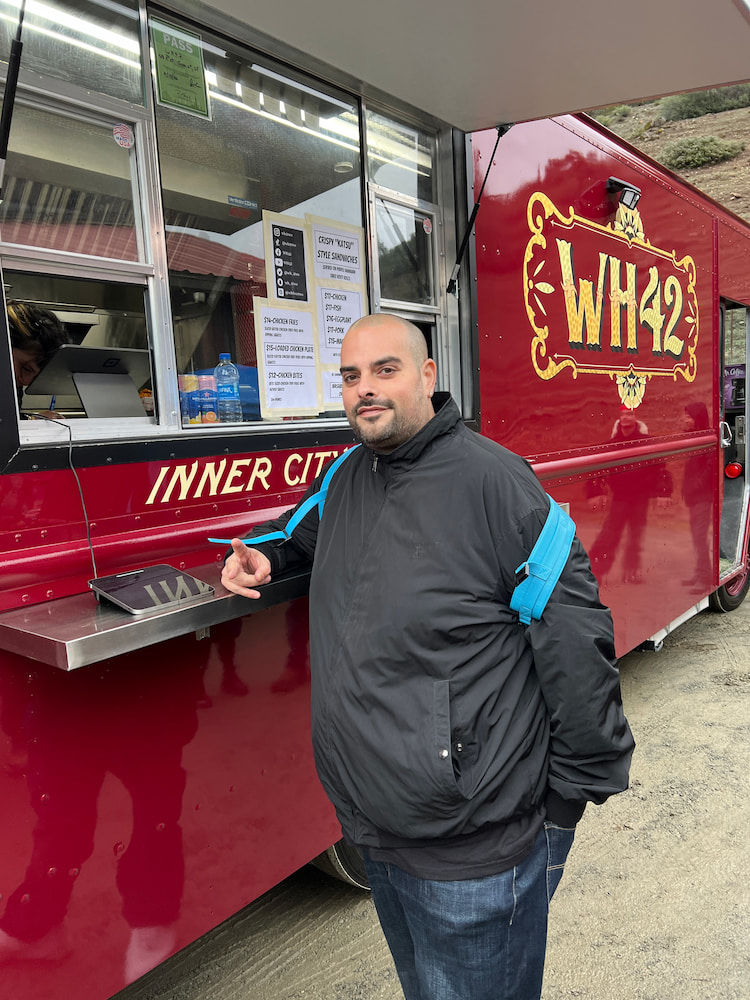 ROSIN
The Rosin category was an intense, white-knuckle ride that lasted over six hours, with an unexpected ten warriors sent from the Thunderdome before you could even ask who runs Bartertown. Jars ranged from swirls of mixed techniques to intricate designs and explosive aromas.
5th Place – ICE WOOK "HoneyB./RainbowB./GuavaZ"
Ice Wook secured 5th place with a carefully thought out mix Ganja Gil described as "70% honey bananas (greenhouse), 20% rainbow belts #20 (indoor), and 10% Guava Z (greenhouse)."
4th Place – REAL DEAL RESIN "Key Lime Pie / OGZ"
In 4th place, Mendocino's Real Deal Resin wowed the crowd with a powerful tag team featuring Key Lime Pie from their farm matched up with some OGZ, from Mendoja Farms.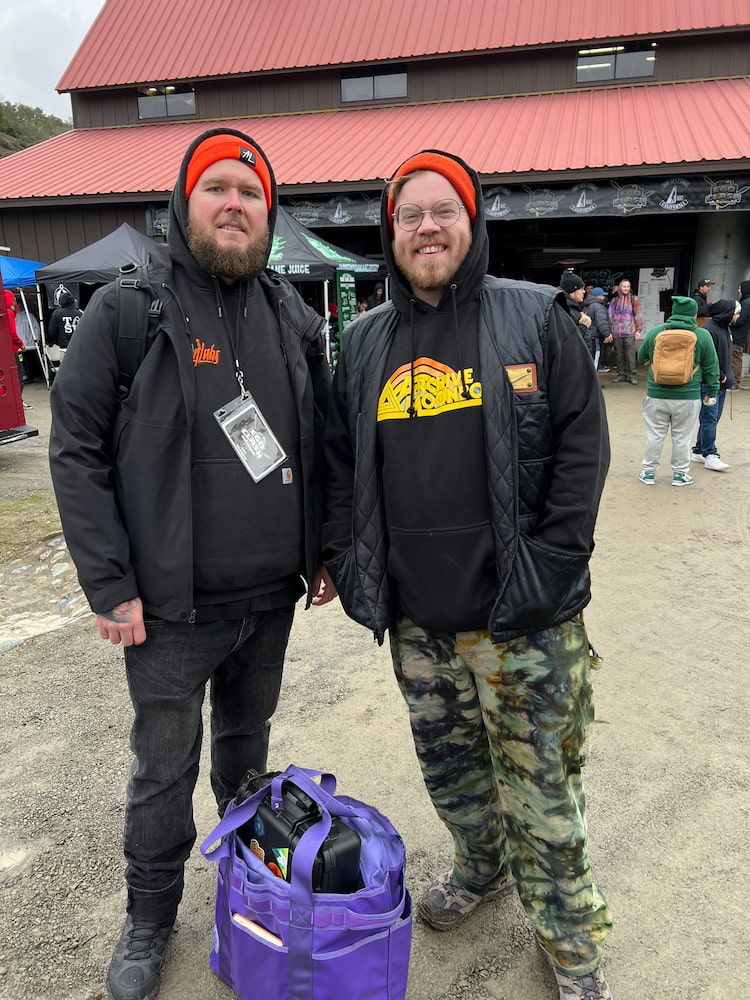 3 COLD GOLD SOLVENTLESS "Soap / Waffle Cones"
3rd place position went to the team at Cold Gold Solventless & Ganjah Guru. Their Soap x Waffle Cones had a mixed wash of 7kg full-term Soap from Nevada County and 3kg of Waffle Cones from winter dep. grown in Humboldt.
2nd Place – MASTER BALL MELTS "Grape Gas"
Creating their entry in just over a week, Master Ball Melts walked with silver for an indoor, living-soil Grape Gas from the first pull at 90-159u, done by his brother @will_ardz.
1st Place – HERITAGE HASH CO. "Riddlez"
Ukiah's powerhouse team from Heritage Hash Co. won gold for a cross of Zkittlez and the infamous Whitethorn Rose, grown by Huckleberry Hill Farms. According to the Heritage Team, "(we) couldn't pick one consistency, so we went with three." The result was a beautiful jar that looked like Neopolitan ice cream.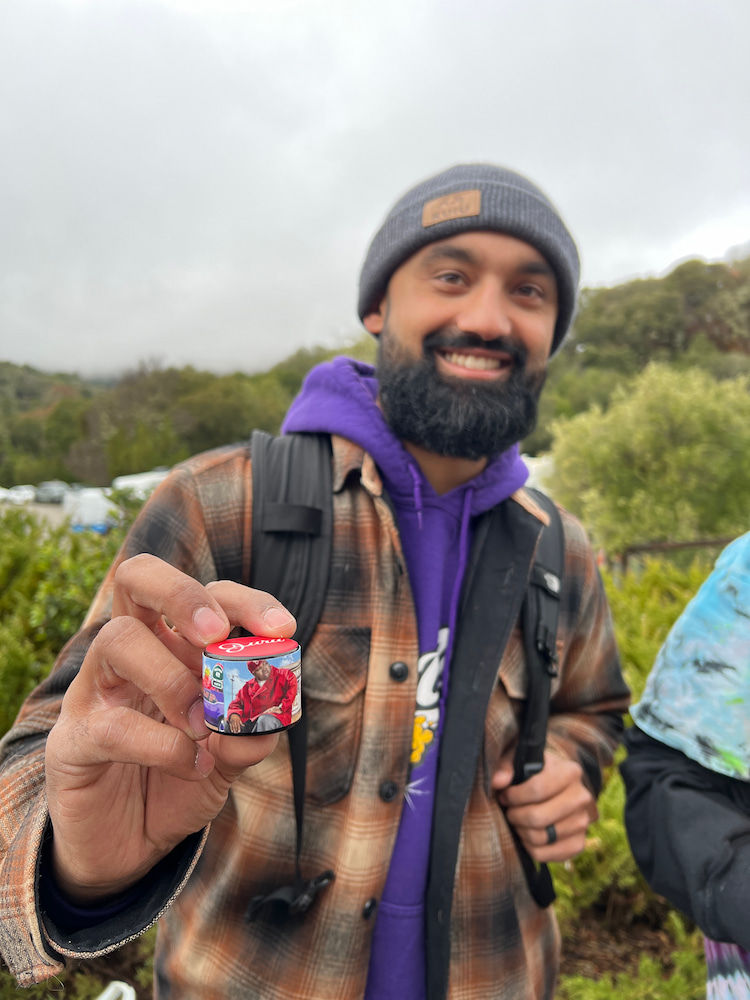 FULL MELT
A flag (no pun intended), should be planted for the warriors at the Hash table. It took forty entries and seven hours to crown the five full melts of Ego Clash. Judges were allowed a battle buddy who could get refreshments or sub in when they needed a tag-out. Fighters silently encouraged each other through what California Leaf Editor Bobby Black described as "an Ironlung Competition."
5th Place – Pua Extractions "Mt. Hood Magic NL"
Oregon's Pua Extractions for Mt Hood Magic, a popular Oregon offering from Five Zero Trees said to be Durban x Northern Lights 5. Pua Extracts is a name you'll hear all over your favorite hashmaker's live streams.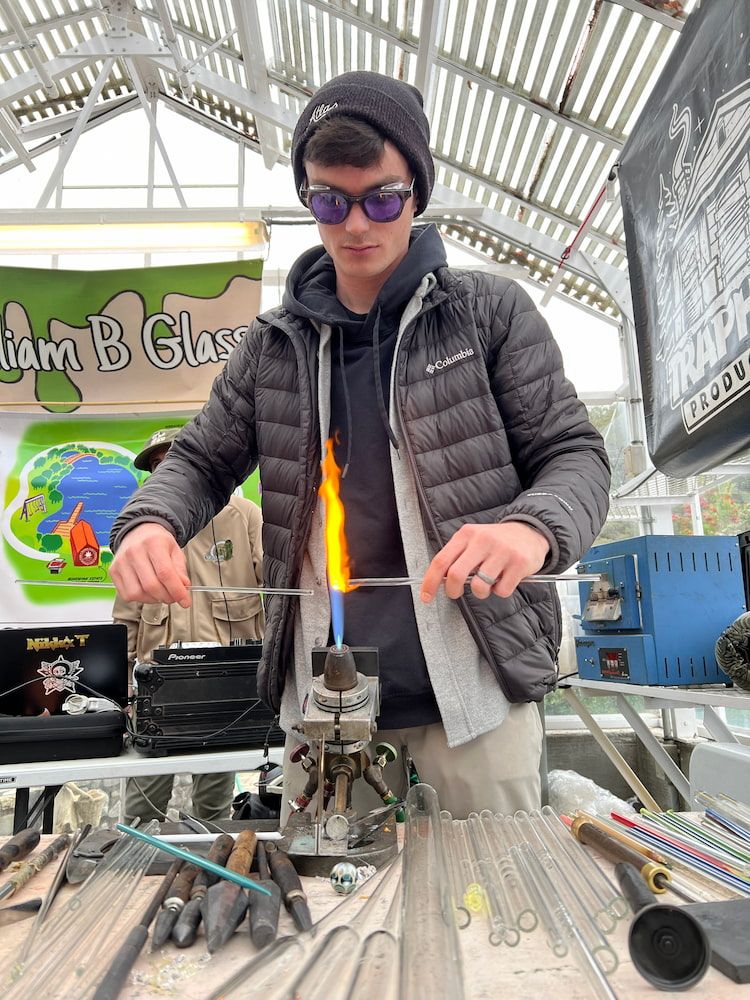 4th Place FREEDOM HASH CO. "Jungle Verde 2 / Chili Verde 2"
Right in front at 4th was Freedom Hash Co. for a mix of Jungle Verde 2 with Chili Verde 2. There was a slight confusion as they were called for the award by their sticker, "Air Dry Or Bust." Freedom Hash Company specializes in micron-specific, single-source melts and rosins.
3rd Place YETI MELTS "Limeapple 36 / Jolly Apple / Limeheads"
Yeti Melts brought in the bronze for a jar that mostly contained their Limeapple #36 (Jolly Apple x Limeheads) but mixed with a little of its parents as well. Fun Fact: Jolly Apple was 2nd place in Hash at Ego Clash last year.
2nd Place Trichome Tortoise "Super Boof"
Picking up a win for 2nd was Trichome Tortoise for "Super boof." This Black Cherry Punch x Trop Cookies was almost purple-looking. See a view on IG at @trichome_tortoise__ or recently featured on Berner's Instagram.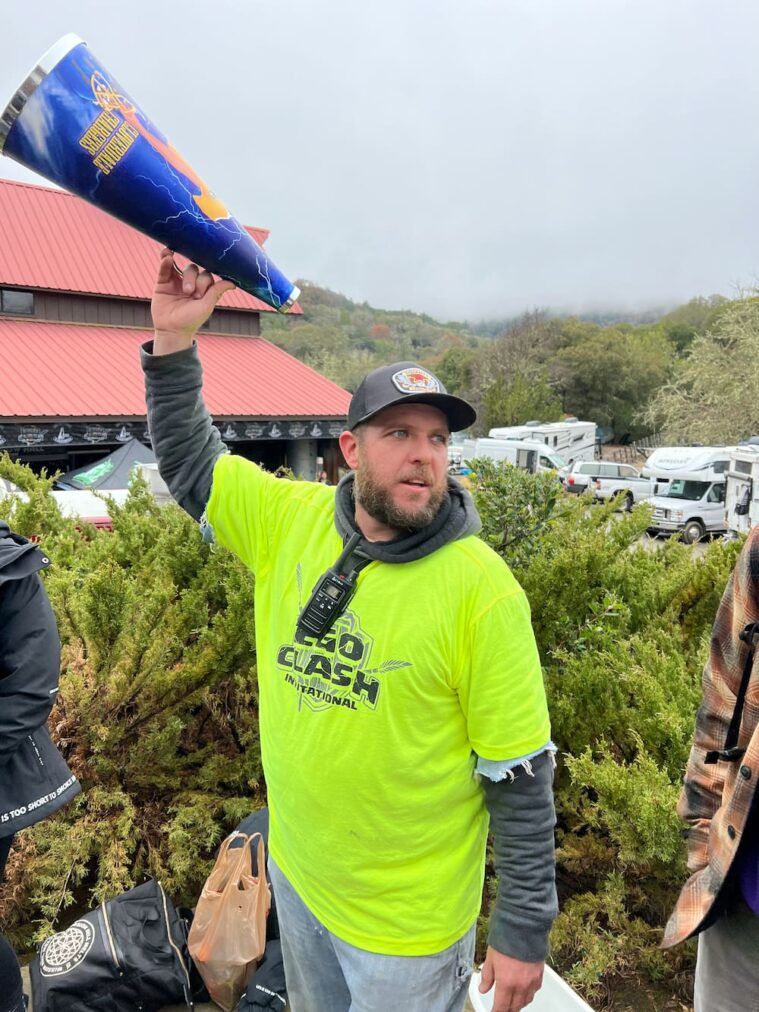 1st Place – SIMPLEEADAM "Banana God"
The night's champion was Simpleeadam with Banana God (Banana OG x Wilson), created by Masonic Genetics and taken from a cut gifted by 3rd place winner Yeti Melts. This 90u cold sieved/air-dried hash, layered over freeze-dried 120u was grown in Humboldt by @in.her.nature and represented a technique that Adam and partner Melton John are calling "Sprinkletech."
CONNOISSEUR'S CHOICE
This category mixed Expert Judge's opinions with that of the Indux dab bar set up in the Hash House. Three winners stood alone for having the best flavors and experience.
3rd Place – HELIOS HASH "Candy Fumez / Tropical Fusion"
The team at Helios Collective, which has been turning heads on the West Coast from out in Maine, scored big by capturing connoisseurs' attention with their blended jar of Candy Fumez (Zkittlez x Sherbanger) and Tropical Fusion (Pineapple Zoz x Moonbow 75).
2nd Place – THE REAL CANNABIS CHRIS "Guapa Empanada De Piña 22"
The master at Mandalorian Melts brought his new Reserva Privada Tech. First showcased when it won 1st in the expert judge's category at The Smoking Jacket. Both times it's been brought to the table, it's received an award from a selected list of scoundrels.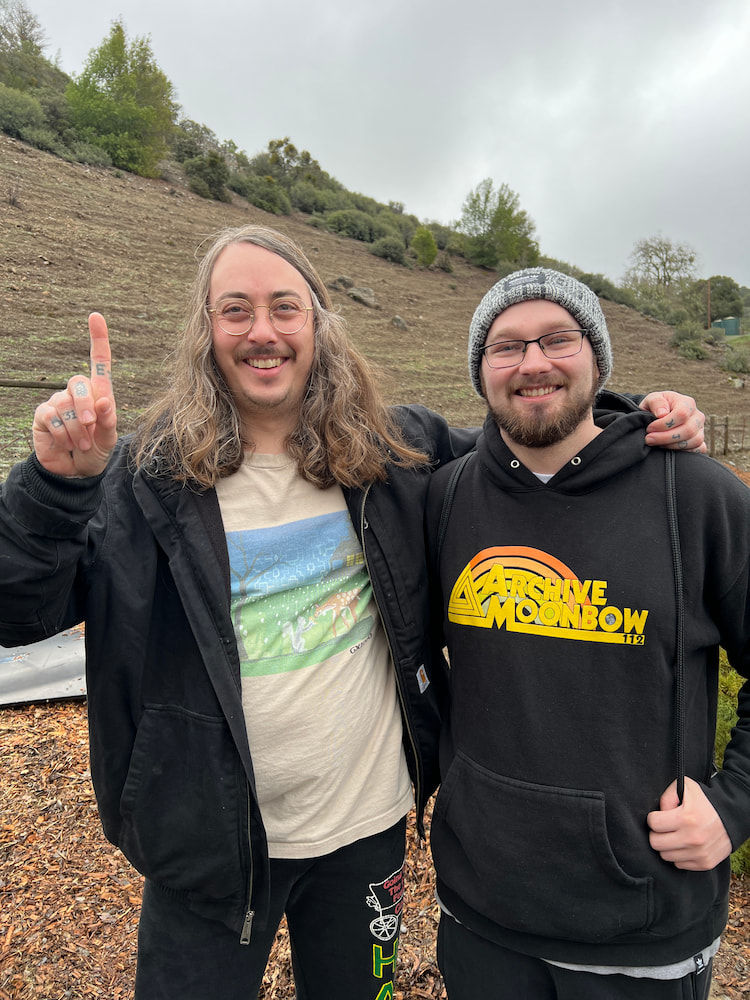 1st Place – HASH ENGINEERS "Starburst 36.
One of the hashiest palates I know told me, "if you ever see a jar of Hash Engineers Starburst, punch that person and run away with it…they'll understand." The engineer himself revealed this batch came from six full-term plants planted in a beautiful soil composition he worked on with his agronomy teacher.
After fourteen official hours, the cave lights went up, and crowds were quickly escorted down the hill so that life out in the country could get some sleep. Which was probably best as the hand warmer packets I'd stuffed into my boots had all gone cold.
With another year in the books, Ego Clash and the 3rd Gen Family Farms team can enjoy watching as the legacy of this round's winners expands, not to mention the smiles on all the children's faces when they see those toys.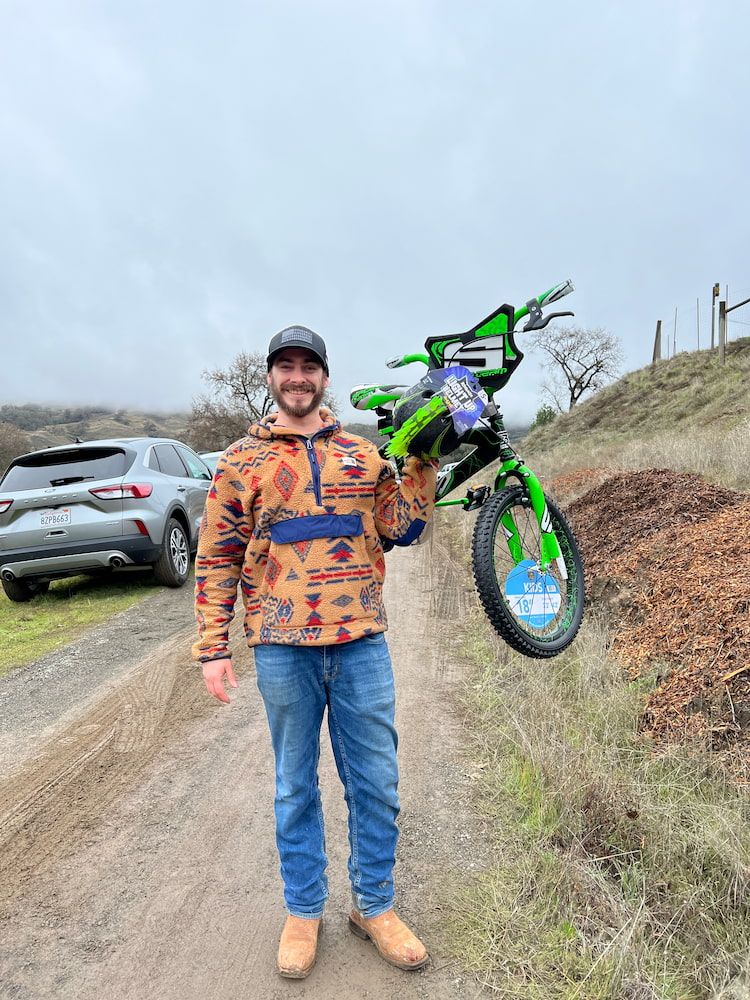 I can't stress how impressive it is to watch Brandon, the 3rd Gen family and the Ego Clash Sponsors put on the kind of event that offers warm jambalaya, hot coffee, a killer seed swap, live glassblowing, and free parking.
Anyone wondering how to be a part of this invitational, reach out to Third Gen Family Farms and ask how you can support the festivities. Because regardless of what brings you to the Clash, it takes an army to forge a legacy.