There is a day when mushrooms grow from ink and clay, through cracks in walls and walkways springing up on our streets and stores – creating a worldwide scavenger hunt for everyone who loves art. Called Game of Shrooms, it's a global holiday that Hi Fructose Art Magazine co-founder Daniel Seifert, known as Attaboy, unintentionally created in 2019 "as a way to change the narrative of my day."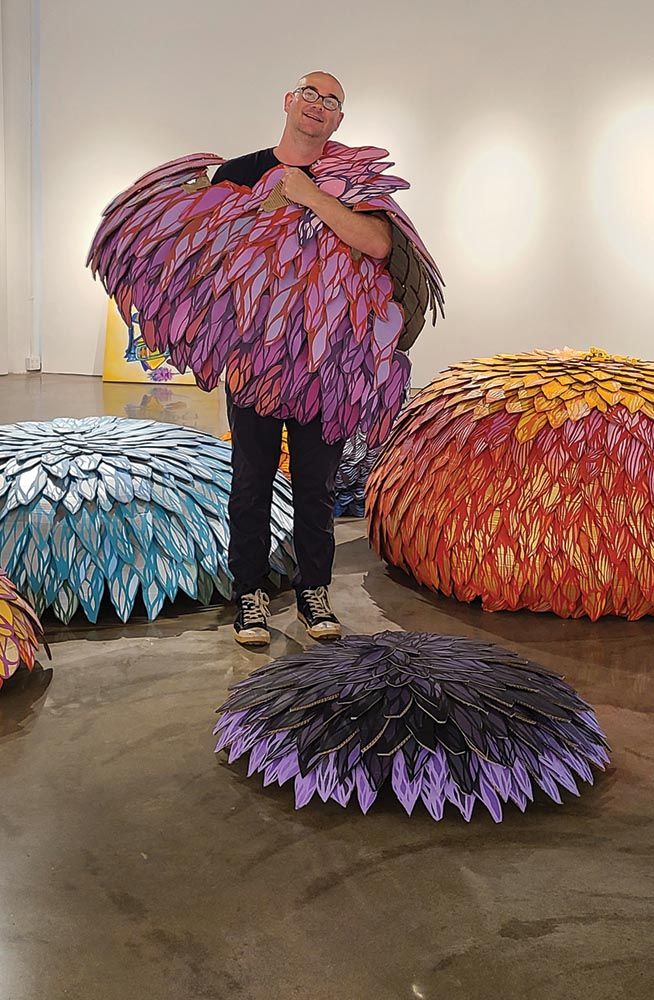 In the mini-documentary filmed in 2022, Seifert describes how he started hiding mushrooms after a sudden bout of existential depression caused him to turn to a familiar kind of art therapy. As a child, he and his grandmother would paint ceramic mushrooms together in her studio and place them all over her garden, living room and kitchen, so making mushroom art has always been a soothing source of inspiration. Creating and hiding little pieces of art gave him a sense of purpose. He felt not only some control over his own day, but a secondary joy thinking about the positive effect it might have on someone who found one. After all, understanding that you have the ability to make others happy through art is something people strive for their entire lives.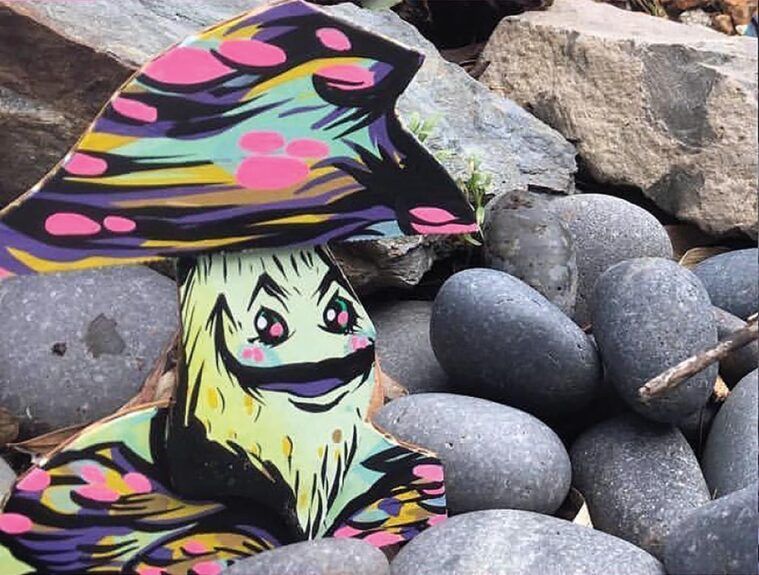 The inspiration caught on with others who were going through their own struggles, especially during the Covid-19 lockdown. Seifert began seeing other artists hiding mushrooms across galleries and museums, and after a moment, he understood this was becoming something larger than just his own road to wellness – it represented a whole highway that could be mobilized into an insane art caravan. Since launching that first official game in 2019, Seifert told us the hunt has become larger than he could have ever imagined. In Poland, Mexico, Russia and all over the United States, people are sharing their locations to the website www.yumfactory.com/gameofshrooms and adding to the global map, with Antarctica even getting into the mix for 2023.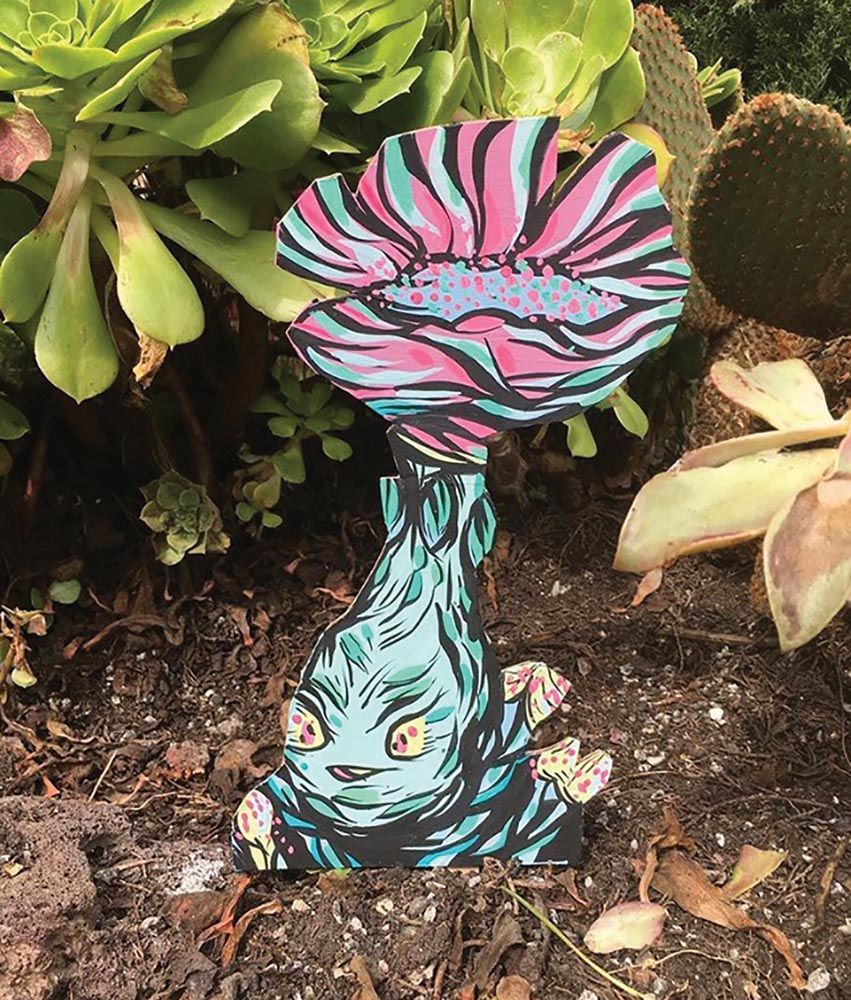 Playing is easy. Along with the site, you can follow #gameofshrooms on Instagram to see which artists are participating – that way you have some idea of what you want to start hunting for. On the official day, watch each artist's stories for clues to where they've hidden their shrooms. Follow the clues, and if you're lucky enough to recognize where it's hidden, take a picture and tag the artist so others know the piece has been found.
Finding hidden artwork is like following an Indiana Jones adventure to a priceless treasure. There are the emotional highs and lows of winning and losing, the spark of competition, and the thrill of the hunt. This holiday doesn't care how artistic you think you are, it encourages everyone to create and hide their stuff in order to spark a connection between people and art, but also one that is person to person. Once you get that rush of emotion from finding one of these mushrooms, it's hard not to want to pay that feeling forward. The rolling thunder has gotten so loud that last year Seifert rented out Fairyland Children's Park in Oakland to throw an adult-themed meet-up where participants could gather, celebrate a job well done, and maybe hide some last-minute mushrooms.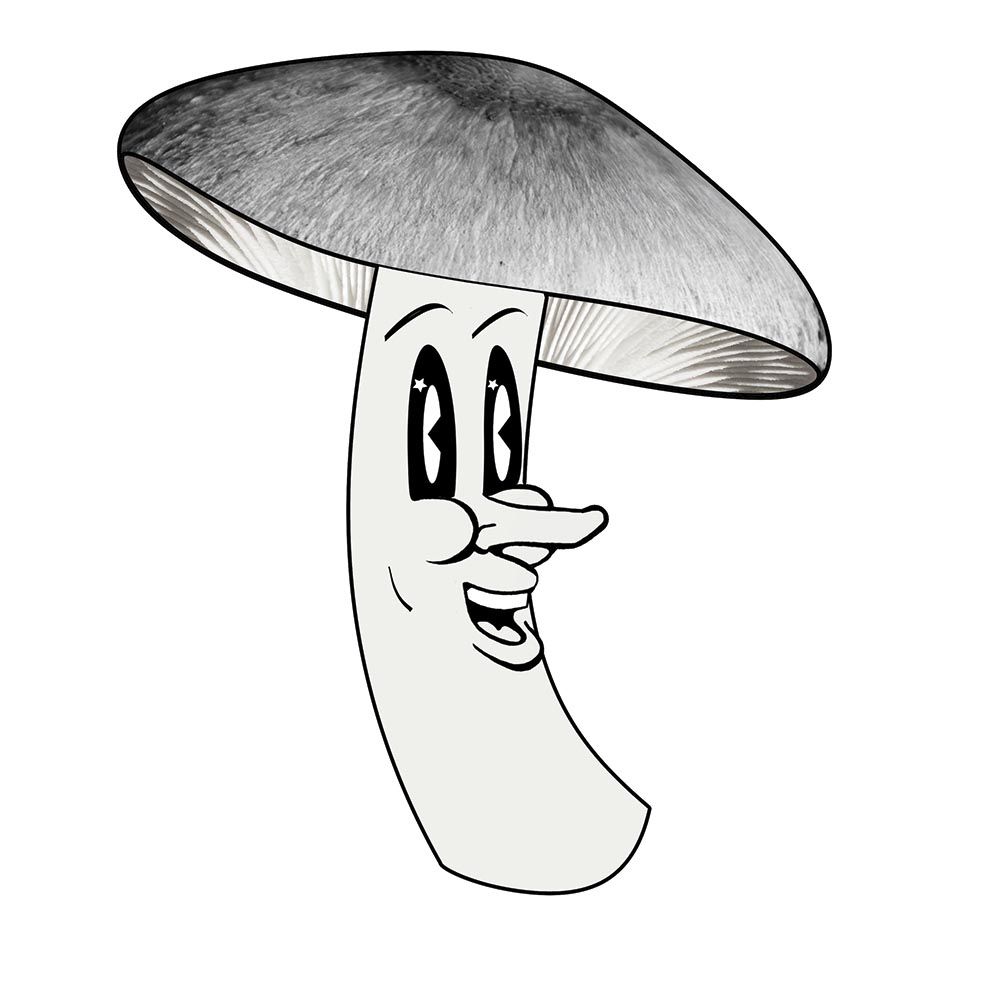 For anyone who's interested, visit the website for all the details, or check out the tag on Instagram #gameofshrooms to see examples from past years. On June 10, there will be a bigger crowd than ever looking to hit those streets and they're going to need all of us spores. So break out your pens, paints, construction paper, 3D printers, crayons and clay… because the Game of Shrooms is on.