I laughed as the map app told me to turn left on High Street to find parking near the Portland Art Museum in Maine, where my plans were to enjoy some fine artwork along with a variety of Cannabis-infused edibles. My morning had started with a couple pieces of 25mg of infused chocolate in my coffee, knowing they wouldn't take effect for an hour or so.
WARNING: Remember, eating edibles is different from smoking or vaping – it takes longer to kick in and lasts longer than a typical buzz, depending on your tolerance level. I don't recommend going to an art museum for your first time eating edibles and you should discover the dosage that works for you before eating them in public. And always check your state's Cannabis consumption laws. There's no open smoking or vaping of Cannabis in public in Maine, but most people won't notice you enjoying an edible here and there.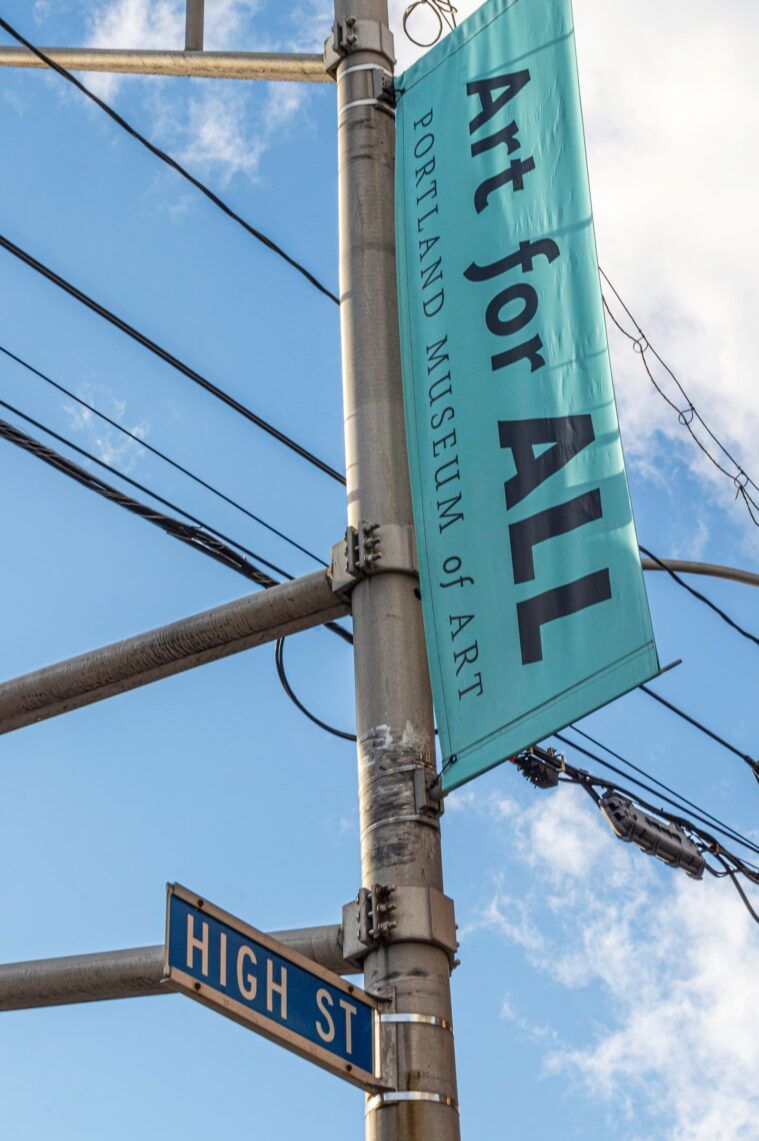 That being said, there's a large assortment of both medical and recreational dispensaries within a mile or two of the Portland Museum of Art that you can pull up on WeedMaps, including some that are within walking distance to the museum.
Cannabis seems to add a bit more clarity to the visual sensations … colors seem to be a bit brighter and I tend to notice more details in paintings. There have even been studies showing Cannabis helps with connecting ideas, and a painting is just a visual way of telling a story.
For over a hundred years, many great American artists have been drawn to Maine's beautiful landscape to paint, and the Portland Museum of Art has a nice selection of these on display. Some of my personal favorites – Winslow Homer, Edward Hopper and Andrew Wyeth – all have paintings in the Portland collection.
In front of the painting by Homer, I popped a couple root beer hard candies by River Driver Co. into my mouth, knowing root beer candy started in the 1930s at around the same time the artwork was created. The painting is of a wave breaking on the rocky stone beach nearby and for me, it was my first time seeing it in person.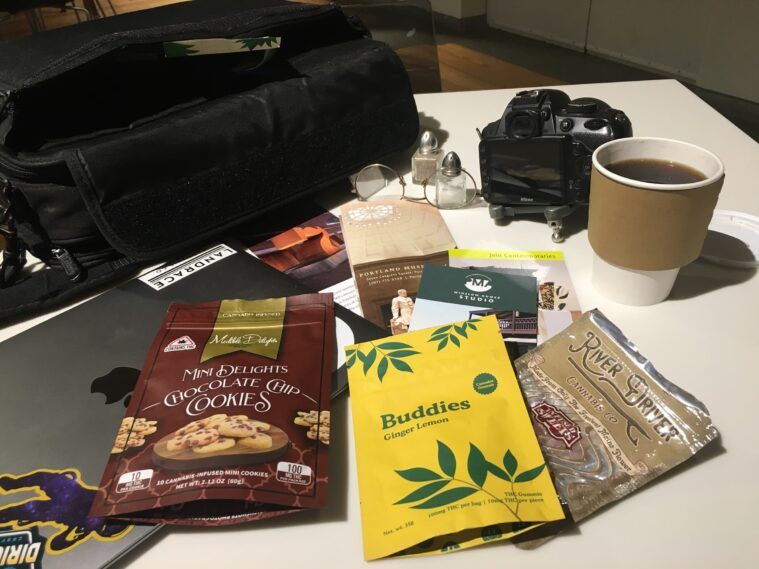 I knew it from books and in art classes projected on a screen or the wall, but to see those brush strokes in person was a revelation. It's no wonder Georgia O'Keefe mentioned his work and having been inspired by the York Beach area. I've been to the rocky shore myself and have stood in almost the same spot as the artist painted – now, I sat entranced by the piece for almost two hours. The candy and gummies had surely kicked in.
I took a quick coffee break in the gallery cafe to enjoy some infused chocolate chip cookies and look over the map of the museum. I noticed a brochure highlighting the photography show on the first floor and took a mental note to check it out. I wandered through one room that had an Edgar Degas statue of a dancing woman and felt like I could dance a bit myself – a nice reminder that the Cannabis treats were working to soothe the discomfort of my chronic back pain.
To enjoy art while also enjoying Cannabis is one of the most natural things one might do, as the great tasting edibles and visual experience can make it that much more special and memorable. So plan yourself a trip to a museum, eat some infused edibles and take some time to truly savor the beautiful artwork.