Tom Petty was a true American original – a world-class rock 'n' roll superstar that came from humble beginnings and brought the people he grew up with along on his amazing journey. He was a certified hit machine, creating a seemingly endless supply of catchy songs with the staying power to last decades in the public consciousness.
Perhaps unsurprisingly, Petty was also a fan of Cannabis throughout his career. He didn't, however, really talk much about his love for the herb until toward the end of his life – most likely due to a change in acceptance and attitude from the general public.
When their first producer/manager, Denny Cordell, was asked in 2007 about how difficult his band, The Heartbreakers, was to manage on the road in the late 1970s, he answered that they were easy, but that they "smoked way too much reefer." By all accounts, this was a band that loved to get blazed. There's the tale of their first European tour in the early 1980s, where they were so excited to be in Amsterdam (one of the few places in the world at the time where one could purchase Cannabis legally) that they bought "blocks" of hashish. The band had planned on smuggling the goods to nearby Germany for the rest of the tour, when they were pulled aside at customs and searched. Petty had already thrown out his hashish before the search, but he knew that bassist Ron Blair hadn't. When the authorities went to search Blair's bag, they only found a pipe. Astonished, Petty turned to Blair – who returned a toothy smile with black hashish all over his teeth. That night the band performed on German television and one can see a visibly glassy-eyed Blair playing his heart out on bass.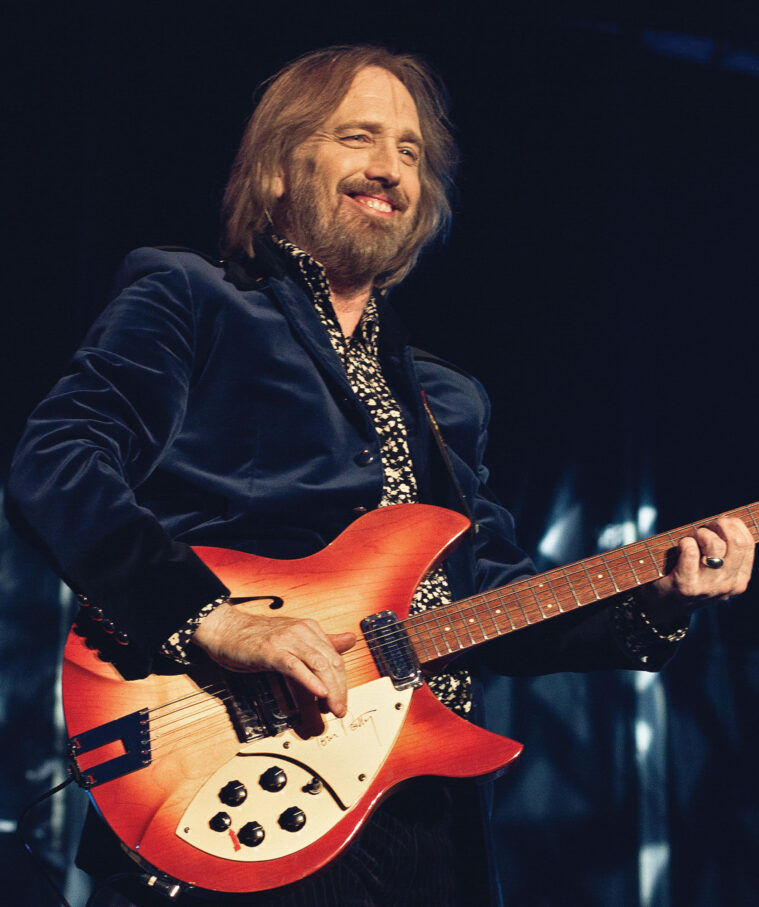 In a 2013 article with Rolling Stone, Petty noted that he's not a medical user of Cannabis – at least not a licensed one. "I don't have a prescription card, but I'm certain I've smoked medical marijuana," he said. "Yeah. It's everywhere. I don't smoke as much pot (sic) as I did at one point in my life. But I think the cat's out of the bag, it's gonna be legalized."
Over his final years, Tom Petty had become more and more outspoken about his use of Cannabis – most likely due to relaxed tolerance from modern society. In one of his last interviews, a 2015 print article in Men's Journal, he told the tale of a lifelong passion for American history, and for the herb. According to the article, one of Petty's favorite things to do was "wait until it's really late, get stoned, go to the Jefferson Memorial and just sit there and read the walls."
Petty died in October of 2017, but his legacy still lives on through all of the music he created. So, thanks for all the hits, Tom – let's close with some of your finest writing and one of your biggest hits: You Don't Know How it Feels.
So let's get to the point
Let's roll another joint
Let's head on down the road
There's somewhere I gotta go…