Few things are as sweet as getting stoned with a group of friends. But nothing beats sparking up in a public lounge where you're surrounded by strangers who feel like friends due to one common interest: Cannabis. At one table people are smoking and playing cards. At another table people are sipping coffee, passing joints and chatting up the table next to them. On-site consumption lounges are more than just smoke dens where stoners go to get high – they're hubs of sovereignty, where Cannabis smoke is a physical manifestation of freedom.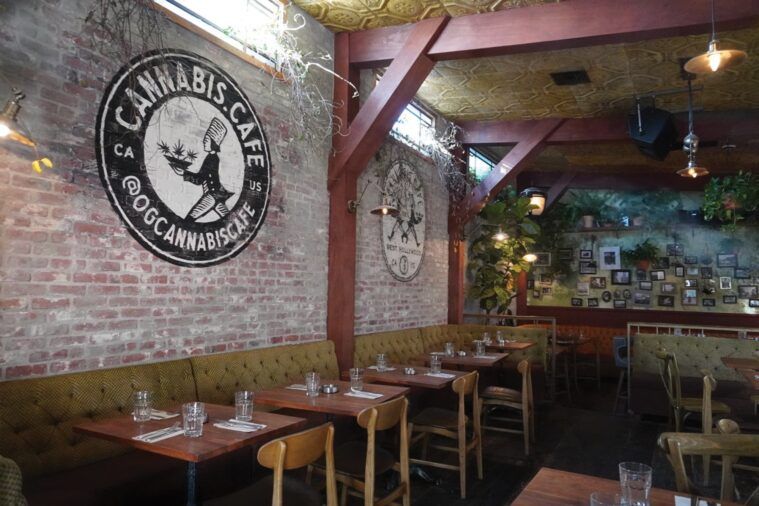 For the past 50 years, Amsterdam coffeeshops were the holy grail of public consumption. They were some of the only places in the world where people could freely buy and smoke weed, though Amsterdam is now moving to ban tourists from visiting coffeeshops. Vancouver came online in 2001 with a consumption lounge called Cannabis Culture, which is still open for business. Oregon also had a lounge that opened in 2009 called Portland's World Famous Cannabis Cafe, but it closed in 2016. And the Hitman Coffeeshop that opened in Downtown LA in 2017, though a happening spot, was also sadly short lived.
On-site consumption culture has had a difficult time taking off in the West. We can blame prohibition for that. But even as more states legalize Cannabis, bars and cigar lounges still greatly outnumber public consumption venues for pot. The tide appeared to be shifting at the end of 2019, when numerous cities around the country announced they'd open smoke lounges in 2020. But then the pandemic hit and those plans were foiled. Pending and existing consumption businesses were forced to close (like most restaurants and bars) for the foreseeable future.
"For destination businesses like ours, we were really hurt by [having to close] because consumption is a part of the experience and feel of our places," says Nate Haas, owner of Moe Greens and part-owner of Barbary Coast – two popular smoke lounges in San Francisco. "It's a very genuine, old-school experience. To have the attraction of our businesses taken away was very difficult."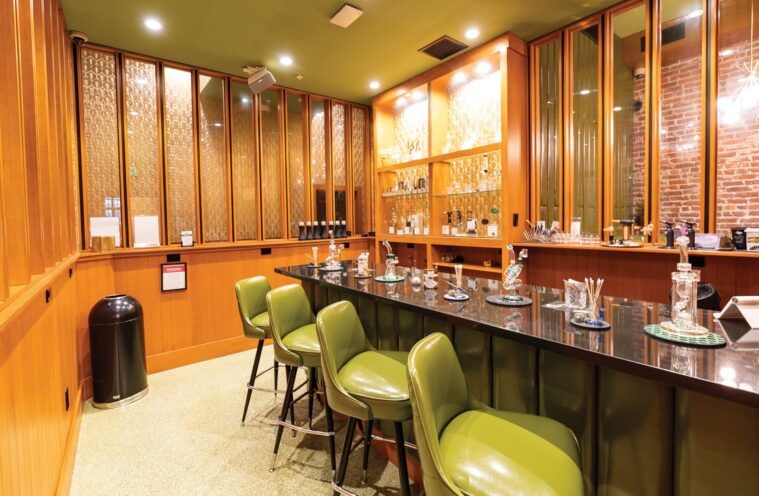 Barbary Coast and Moe Greens (both of which are now open again) have dispensaries attached to their tasting rooms. Despite closing the lounges, both businesses kept their weed shops open. But not all on-site consumption lounges have dispensaries attached to them. West Hollywood's OG Cannabis Café (better known by its original name, Lowell Café) was a standalone 420-friendly restaurant that when lockdowns went into effect, had to lay off employees and shut down the business. Despite this setback, they're now making a comeback.
"At the start of the pandemic, the only on-site consumption business in LA temporarily closed due to the stay-at-home orders issued," says John Leonard, West Hollywood's Director of Economic Development. "The location has yet to reopen, but is currently working on reopening plans."
In New York, the Happy Munkey had to close down its consumption lounge and instead pivoted to a lifestyle brand. Now it hosts 420-friendly events at various locations throughout the city.
"New York State allows Cannabis consumption anywhere you can consume tobacco products, so we've stepped in with creative events that celebrate Cannabis culture in a way that presents the community in a totally different light," says Stu Zakim, spokesperson for the Happy Munkey. "One example was our series of consumption-friendly events at the immersive Van Gogh exhibit last summer."
Living in a world with legal weed but no on-site consumption creates a dilemma: Where the hell are people supposed to get stoned? Not every green region has smoking laws like New York. In fact, most Cannabis laws make consuming the plant only legal inside a private residence. But for those who live in apartments or federal housing, using Cannabis at home could result in eviction. "Our events also provide a safe haven for those who live in public housing where smoking is not allowed, or face the consequences, even though it's legal," says Zakim.
Rich Eaton, co-owner of the Vault dispensary and lounge in Cathedral City, Calif. shares this wavelength. The dispensary became the primary source of revenue, but the lounge didn't fully close. "During the pandemic, we realized how many people don't have somewhere to smoke," he says. "We stayed open for the people who aren't allowed to smoke in their apartment or house, or can't smoke at home because they live with their family and their wife or husband won't let them, or their kids are there."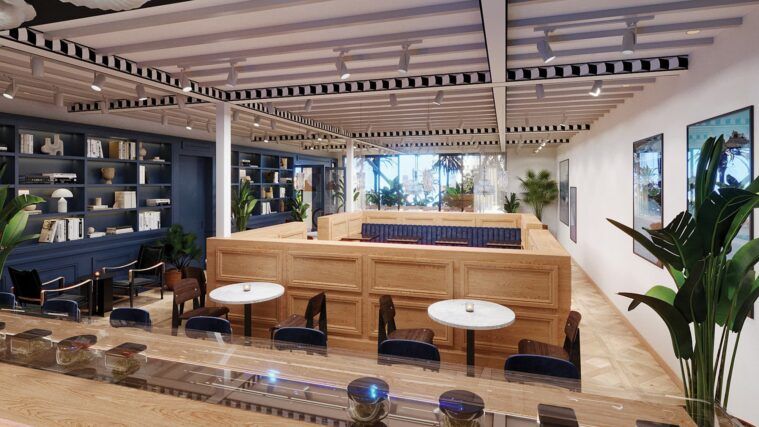 As far as new Covid safety measures go, it's up to the individual cities and venues to implement the precautions they see fit. San Francisco and West Hollywood have vaccine mandates for venues with indoor seating. At the Vault in Cathedral City, no glass is used twice in the same day, even if it's doused in alcohol. And consumption lounges are required by law to have odor control systems in place (basically industrial air filtration and circulation units), which are also helpful for mitigating the dangers of contagion.
"We had a mechanical engineer come in who works on odor control systems in cigar lounges at casinos and lab environments to design a specific system for our on-site consumption space," says Lauren Fontein, founder of the Artist Tree 420-friendly art gallery and dispensary in West Hollywood. "You'll feel the airflow. We'll see how it goes, but between that and the fact that we are an indoor and outdoor facility, I think we'll be fine."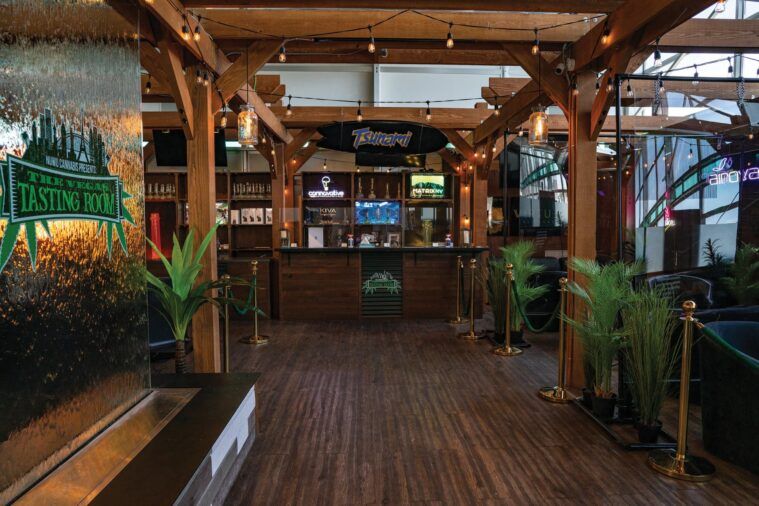 Regardless of how you felt about the pandemic lockdown, tourism is back now and Cannabis companies are ready. The Vegas Tasting Room at NuWu dispensary in Las Vegas is going strong, Illinois just opened their first consumption lounge at Rise Dispensary in Mundelein, and celebrity stoner buddies Woody Harrelson and Bill Maher are partners in a new lounge opening soon in West Hollywood called Monica's House. The fact is, people are dying to smoke weed in social settings more than ever before … and since Amsterdam is about to be off the map for coffeeshop tourism, on-site consumption lounges in the U.S. are on deck for filling that void in a big way.
"So many businesses have been in limbo wanting to open up their lounges," says Fontein. "Thankfully, the wait is finally over."