The sun cleared a pack of lazy clouds as a white box van rolled down the street. Its windows down, it drove straight towards the crowd honking the horn as its passenger leaned dangerously out the window screaming wildly, "viva marijuana, viva Barça, viva spannabis!"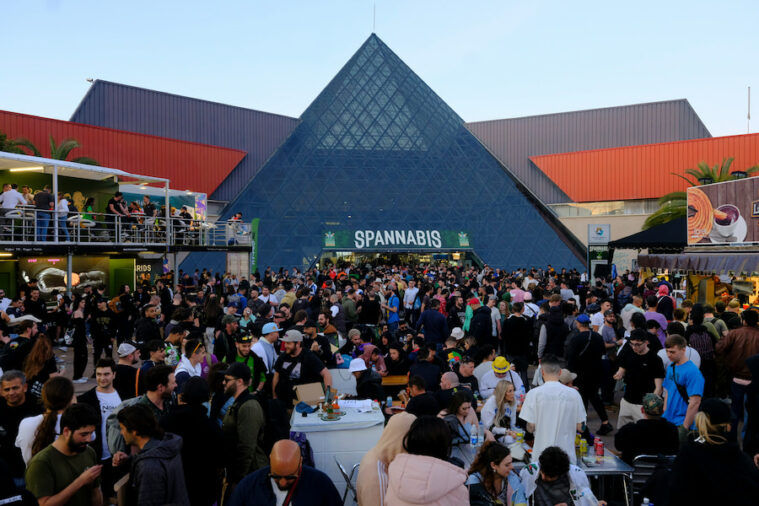 Right outside of Barcelona, the excitement was so thick, you could stir it with your finger as a global community of over twenty-five thousand people from fifty countries met to attend the second-ever combination of the ICBC and Spannabis, Europe's largest Cannabis expo. For us in the states, picture a three-day combination of MJ BizCon, Hall of Flowers, and Emerald Cup's Harvest Ball.
Live music, all types of smoking accessories, grow equipment, CBD products, and seeds companies from around the world. Side-by-side with powerhouses like Sensi Seeds, Greenhouse, and Dutch Passion, California killers Purple City Genetics, Terphogz, Humboldt Seed Company, James Loud, and Higher Heights were all in attendance. Talking with each of them, it was fascinating to discover what was flying off the shelves and who was shopping for seeds.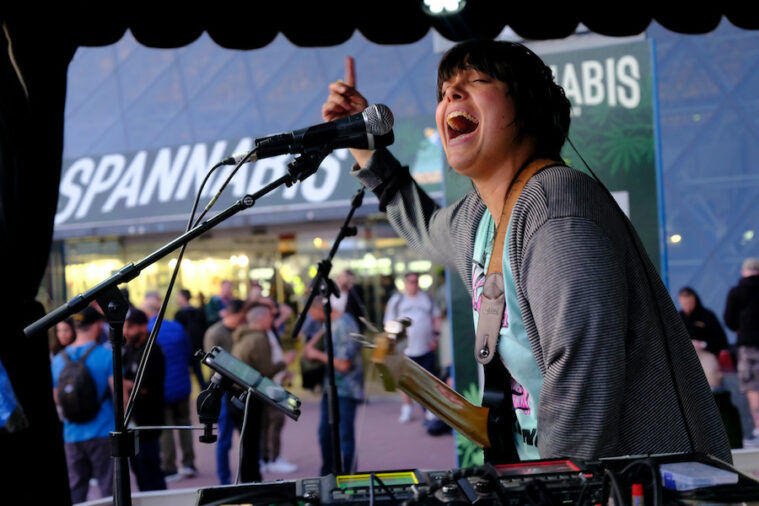 Many seed breeders reported an uptick of interest from the Canary Islands, which makes sense given the recent competition scene springing up in Tenerife. PCG told us it was a majority of Italians and Colombians who had snapped up their Wakanda, Limon Picon, and THC Bomb x Pre '98 Bubba. Jondo reported that Terphogz had met a large number of Siberians, Liberians, and people from Argentina and Chile who had flown on flights as long as twenty-four hours to scoop some of their exclusive seed packs. "It's crazy," he exclaimed, "thanks to Spannabis, we've gotten to see all these geographical terp pockets popping up all over from people using our seeds." 
For Americans, the hunt was on for old dutch strains, as well as unknown genetics that lean towards hash making. Longtime breeders Karma Genetics said their most popular choice was the Sour Diesel BX2 as well as their Headbanger, while Italy's Grateful Seeds said they had just as many people trying to pay with dollars as euros. They mentioned how "a lot of Americans are enthusiastic about stuff we find classic, like the Barbara Pie." 
The most popular thing at the campfire this year seemed to be those Z terps, especially after securing a number of wins at this year's European competitions, including for La Sagrada Farm and Bask Triangle Farms, whose Zortzi, a Zkittlez x (Zkittlez x Cookies & Cream f2) named after the Basque word for Eight, took best flower at Ego Clash.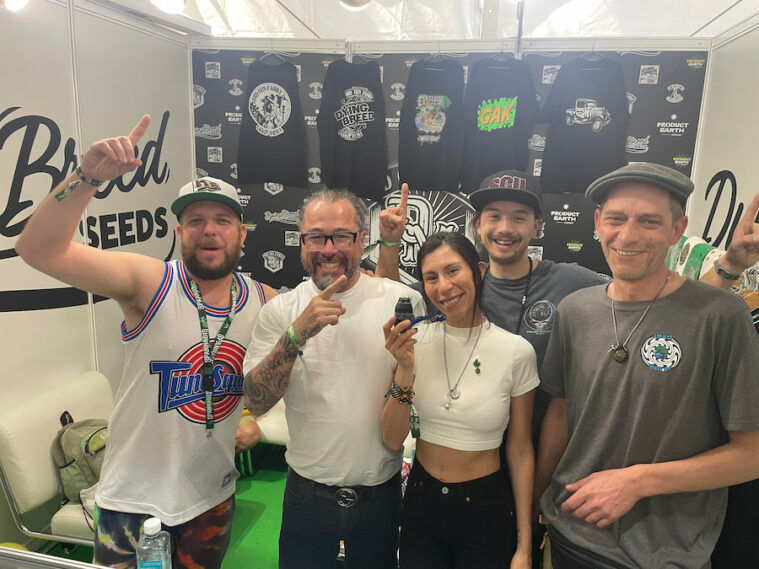 Walking through the massive expo halls, it's easy to get lost in all the impressive booths or mesmerized by nugs trapped in giant blocks of ice. It almost feels like three days isn't enough to through all the sights and sounds with time left to discover the city's thriving private club scene. After the convention closes at 8pm, places like HQ, Strain Hunters, GWA, and Terps Army are where many of the surrounding events take place.
Along with Ego Clash, Spannabis creates a week of events around it with contests like its own Champion's Cup, Masters of Rosin, Dabadoo, The Organic Cup, and Secret Session. Now we're seeing even more as Fidel's Hasholes and Donuts and Jimi Devine's Heatquest added to the numerous festivities that went on each day. Through Spannabis, the whole city feels like it's bursting at the seams with the hum of double-tapped e-rigs. What other time could you imagine strolling towards a random street cafe in Spain and running into a crowd of people you know?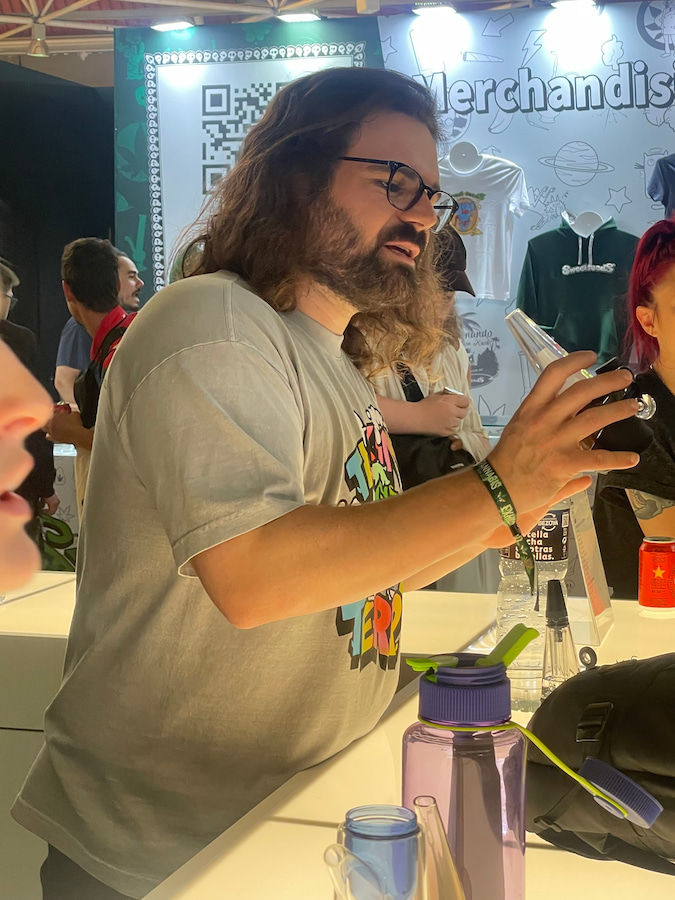 Friday and Saturday crowds were so thick, it's hard to imagine the event can last much longer at its current location but, from what we were told, the location has a lot to do with it being just outside the city limits away from the usual city life. Even though Spannabis is technically a non-consumption event, the arrangement seems to be aptly fitting for Spain's take on cannabis, they would prefer it all happen outside of the line of sight. Behaviors like smoking weed are tolerated but only if they aren't flaunted out in public. The short version of the rule is that you're allowed to consume cannabis within a private area but outside, you're open to a fine or possibly jail. Even your hotel or Airbnb is frowned upon, with many American coming home with smoking fines on their credit cards statements.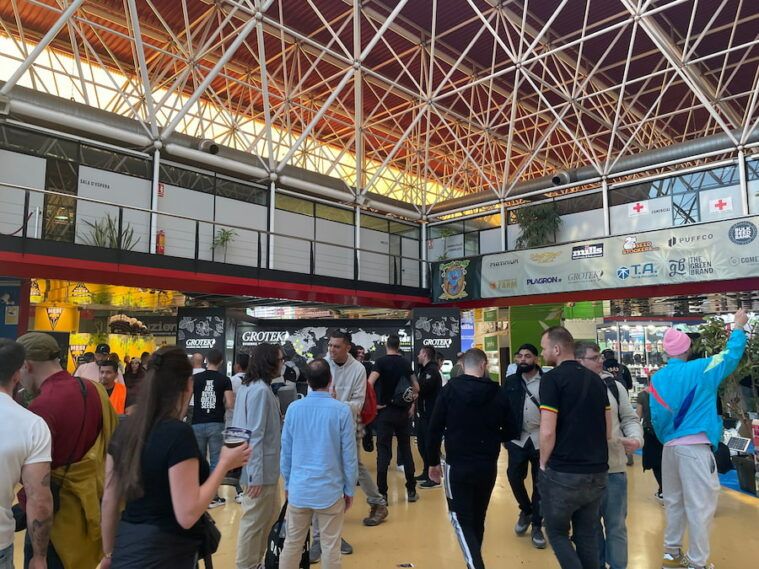 Over the course of the weekend an estimated eight million euros was spent in the city and no small amount of that was in the bustling private social clubs all over the city. After the bustle of the convention, this is where you'll meet the people Spannabis has gathered together. From exiled Californian growers, to nineteen-year-olds creating their first garden, it shows you how much of a global stage this plant commands. It's easy these days to keep our heads down, keeping our eyes on our own pile as we try to survive. Looking up, we get to see how many fires dot the horizon and understand how much we have to show and learn from each other.
There's magic to Barcelona when the light is hitting the tops of the buildings and the hash is hitting just right. Like any good trip, Spannabis was a sensory overload that takes a minute to process but leaves you energized for the future.