If we were giving the "Most Interesting Person Award" of 2021, Steven Van Zandt would definitely be a front-runner. With decades of world travel while on tour with Bruce Springsteen and the E Street Band – this guy gets around and he has picked up "a little of this and a little of that" along the way. In fact, Van Zandt is a jack-of-all-trades celebrity who even starred in the beloved and long-running HBO hit series, The Sopranos, alongside the late great James Gandolfini. Add to all of this his deep political convictions and social activism, rallying against racial injustices – and you have to admit that "well-rounded" is an understatement.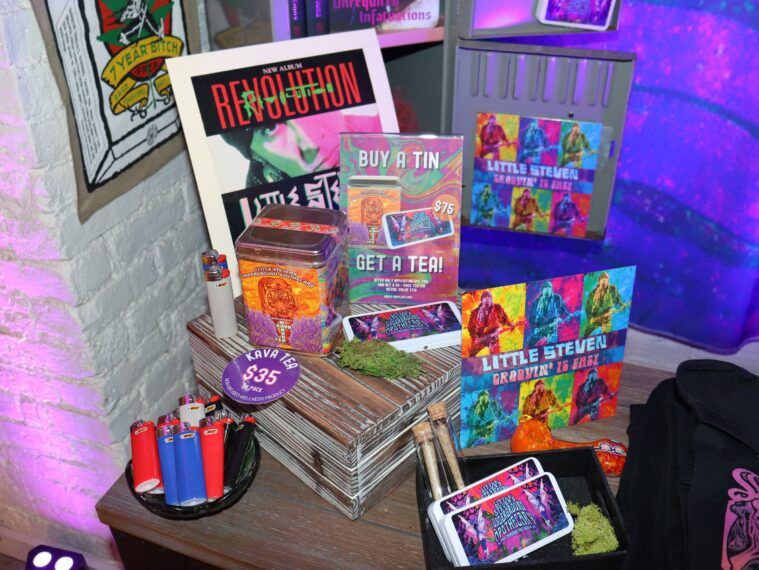 With Cannabis grown by Greg "Chemdog" Krzanowski and Grow Manager Johnny Greenfingaz, this line has been purposely cultivated with high CBD and low THC to create a less psychoactive effect. The intent is to calm and uplift oneself, while maintaining full control and stability. There are high-quality Cannabis pre-rolls alongside holistic teas, lollipops and candies in an old-school groovy and '70s inspired product line – just picture lava lamps, tigers and guitars, with orange and purple tones that make everything feel cool and relaxed. These are major OG rockstar vibes paired with top-shelf pot.
Mr. Van Zandt strongly advocates for Cannabis and adds this new brand to his long list of interests and accomplishments. "We need to help spread Cannabis education, de-stigmatization, and stop unjust criminalization for a plant that not only does a lot of good, but has proven during COVID to be essential to people's wellbeing and quality of life," says Van Zandt. This advocacy is much appreciated and welcomed, helping to bridge generational gaps in the Cannabis industry.