As we approach summer, with it comes the much-awaited music festival season. Kicking ours off properly, we took the short hour drive from Baltimore to Washington D.C. for Project Glow 2023 at RFK Stadium Festival Grounds – a medium-sized venue with enough distance between stages to drown out the opposing music, but not such a distance that navigating between them was difficult. Basically, it was the ideal setting to get festival season rolling.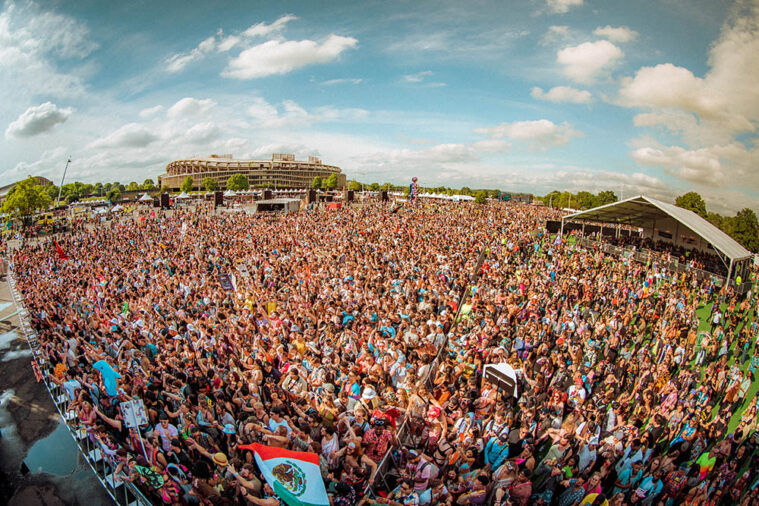 Insomniac Events is the promoter responsible for bringing us festivals like Moonrise, EDC, and now Project Glow for a second year in a row. Some of the biggest names in EDM were on the lineup, including Tiesto, Dom Dolla, Zeds Dead, LSDREAM, Benny Benassi and many more. The other performers were a little heavy on the house music end of the spectrum, but there was still a decent amount of dubstep and other genres. Tiesto even began his set with around 20 minutes of dubstep-leaning music, which is unusual given his sets I have seen in the past.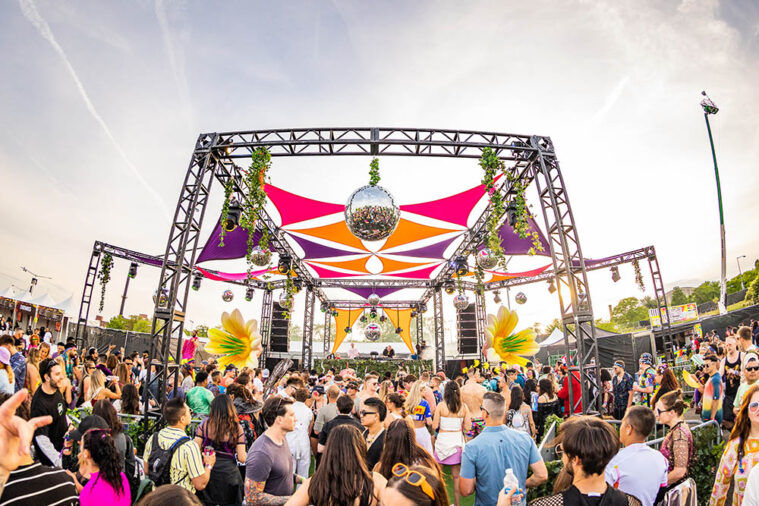 As someone who has been to a ton of festivals, the art installations at Project Glow were larger than life – including a more-than-20-foot-tall fire-breathing chrome lady. Directly in the middle of the venue was a Big Purple Man (as we called it, which proved very helpful for meeting up with friends given the poor cell service).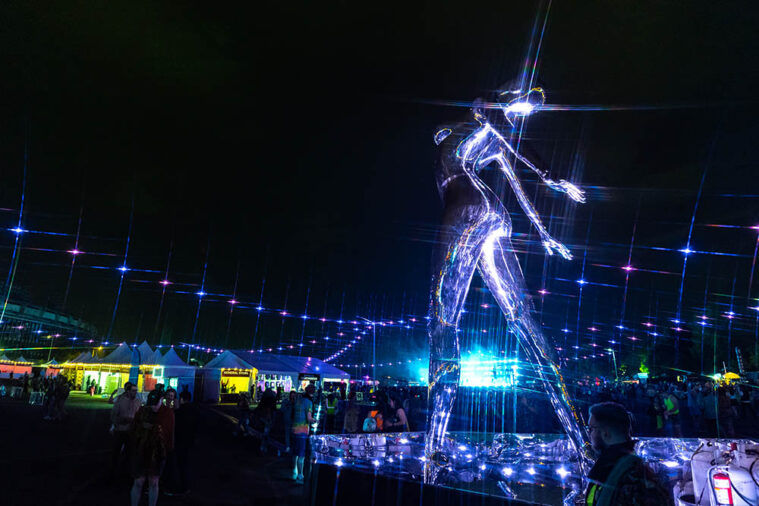 The three stages – Eternal, Pulse and Secret Garden – all had vibes that were on point, with a minimal amount of rowdiness unless you were dead center at the front of the stage. Something you can expect at these shows in general is a mosh pit from time to time, so if that isn't your cup of tea, it's best to stay near the middle of the crowd. The sound at the two larger stages, Pulse and Eternal, blew us all away. The Secret Garden was smaller, with calming and immaculate energies if you wanted to get away from all of the madness for a minute.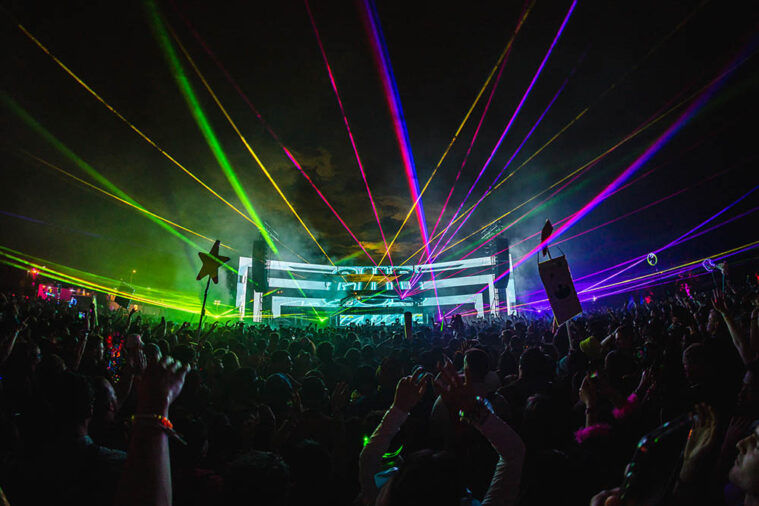 Given it was supposed to rain the entire weekend, we got pretty lucky with the weather this year. Even with the light amount of drizzle, this would have made for a ton of mud had the staff not taken measures to cut it down. Lucky for us, they did a great job of maintaining the festival grounds. The amenities at the venue were well-placed and attended to as well, and the VIP sections were clutch when I needed a moment to relax, use the bathroom, and mess around with my camera equipment. Luckily, the men's bathroom lines in VIP were nearly nonexistent – while the stalls were pretty much always taken (a friendly reminder that whatever is taking so long in there, I'd probably rather not know about). Water stations were aplenty, keeping lines short and people hydrated.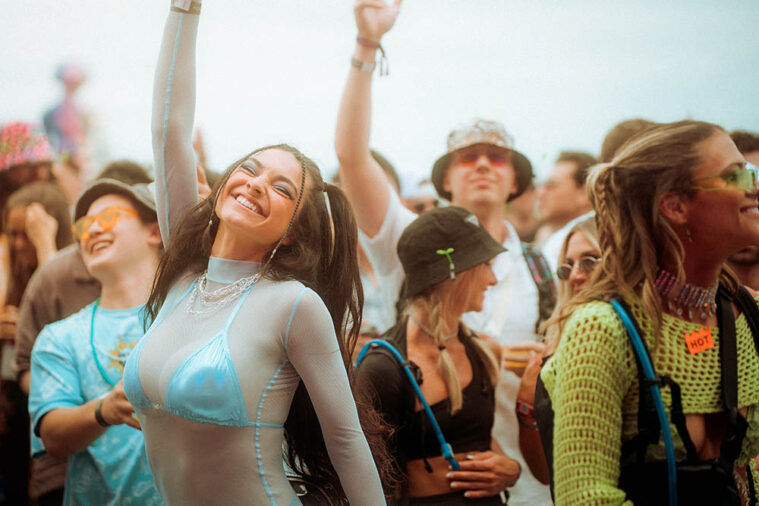 My favorite sets of the weekend were definitely Shiba San, LSDREAM, Tiesto and Kygo. Something about the vibe during these sets was beyond amazing, with our crew all agreeing that these beat our expectations. As the light mist came down from the sky during Shiba San's set, I looked around in awe as my friends bobbed their heads and bodies with me. There is something special about the bond you create with people at music festivals that can't be replicated – part of that is the vibe of the weekend, which is created in part by you, but also by the festival itself. Project Glow did a great job of setting the stage for everyone to have a mind-blowing experience … and that is exactly what we did.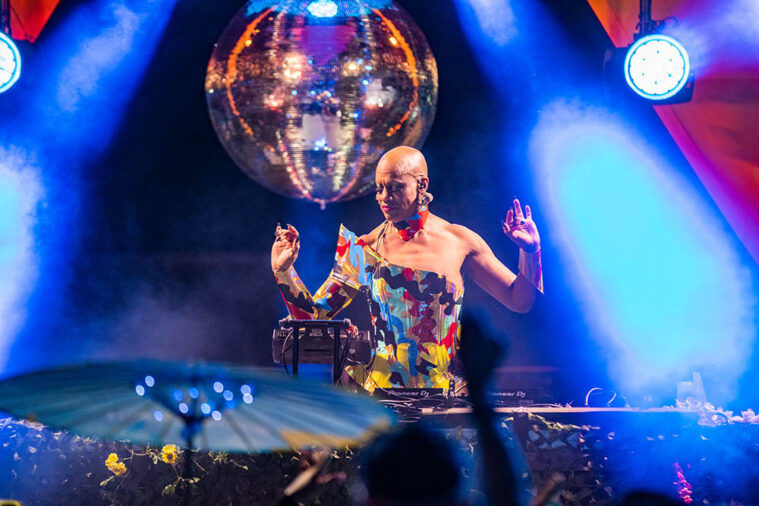 This was a special weekend in D.C. and we look forward to continuing to cover events from Insomniac. You can definitely expect to see us at Moonrise Festival in August, so if you spot someone rocking Maryland Leaf gear at the festival, come up and say hello to the crew. Congratulations to the Insomniac team for another successful festival – one that will hold a place in the hearts of many for years to come.