What do you get when you gather thousands of people in the middle of downtown Los Angeles to look at art, smoke hash and listen to music? If you're Roger Volodarsky and the team at Puffco, it's a warm feeling of accomplishment. Part Truman Show, part festival experience – Puffcon is a thoughtfully written love letter from a brand to its fans. And all you need to get in is one of their flagship products registered in your name.
Everyone you see walking around at Puffcon is a member of the concentrate smoking scene. Built with more of a block party vibe than a day festival, Puffcon combines the team's favorite parts of the culture that uses their products, bringing together as many of them as possible to create a physical representation of their expansive community. Like Disneyland, the brand carefully curates everything you see at Puffcon – creating its very own wonderland in the middle of DTLA, made up of various themed areas.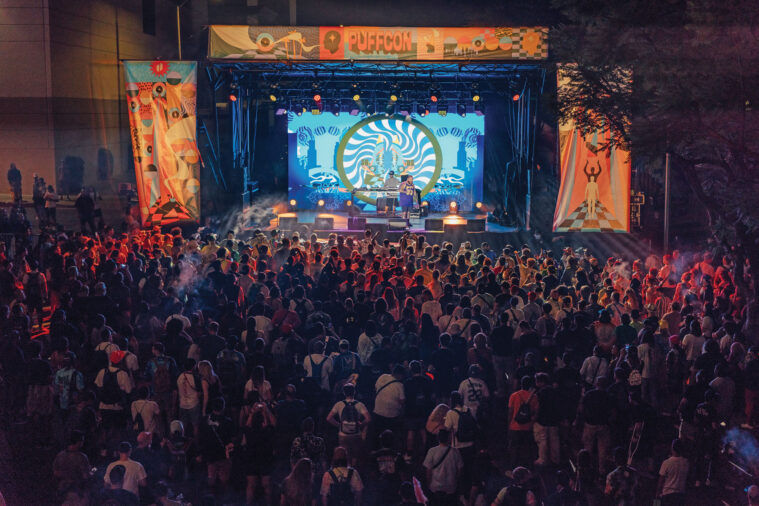 The Lot is their tribute to Shakedown Street. Where a Dead Lot meets Complexcon, this space is a veritable wook-mart filled with some of their favorite artists and makers. Since Puffcon creates this event as a giveback, they also collect zero fees from the vendors. This results in artists being encouraged to go hard, bringing limited-edition products you'll only find at the event.
At the Food Court, Puffco features some of their favorite food vendors including mouth-watering options from MANEATINGPLANT, Bootleg Pizza, and even World Famous Hot Boyz chicken sandwiches (who sped up the creation of their mobile truck to join the party in 2021).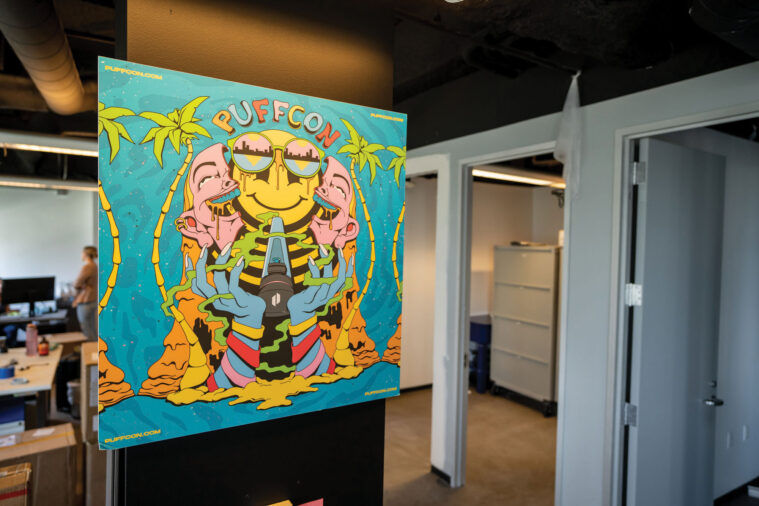 The two most prominent brands, Alien Labs and Talking Terps, create activations – adding The Lab and Terp Cottage areas to the map. There's also The Art Gallery, Mainstage, Lounge Areas and the Puffco Store, where along with special merch, you'll also find limited preview drops of gear and discounted products.
Puffco also employs several artists and musicians to create live performances offstage. Marching bands, DJs, double-dutch pros, caricature artists, and even fake police issuing tickets for smoking cheap hash – all paid for and put on by Puffco to complete that block party feel. Events Director Kevin Chapman told us, "We want it to feel like a true block party … like almost anything could happen."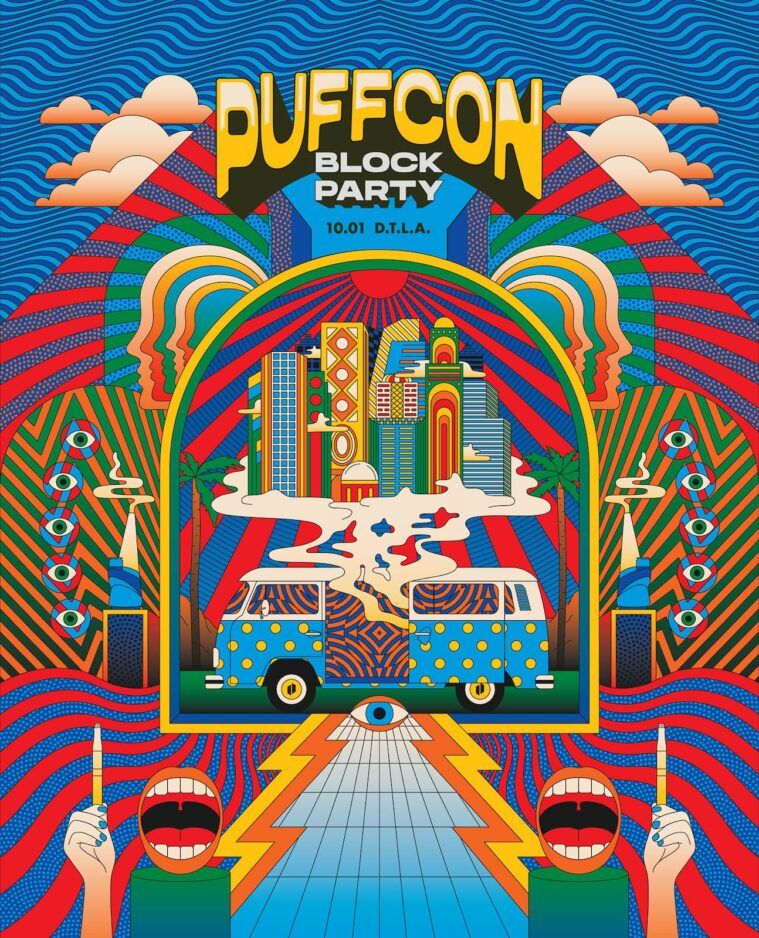 After the sun goes down, Puffcon lights up the main stage where they book musical guests to cap off the night with explosive performances. In their first year, Action Bronson and Flatbush Zombies kept the crowd smoking. Year two upped the ante with Schoolboy Q and Eshu Tune (the musical stage name of comedian Hannibal Buress) on the bill.
Puffcon is a party for people who love smoking concentrates as much as they love the culture, art, music and craft that surrounds it. As Chapman said about organizing this kind of party, it's "literally getting to give back to a group of people I consider myself a part of."