In his 20-year professional career, motocross rider Josh Hansen has won gold medals for Best Whip in Moto X at the Summer X Games and back-to-back gold medals at X Games 14 and X Games 15 in Los Angeles. But medals aren't the only thing Hansen will take away from his storied career – he will also face the consequences of a slew of brutal injuries including broken limbs, separated shoulders, concussions and perforated intestines.
"Motocross is just like that. You see your friends die, and people end up paralyzed and stuff. It kind of fucks with you after a little bit," said Hansen with a shrug.
However, when Hansen rattles off the mind-blowing list of injuries he's suffered, he doesn't talk about the proverbial elephant in the room – pain management.
Currently, Cannabis and cannabinoids are banned substances by the World Anti-Doping Agency (WADA), which oversees professional and Olympic-level sports. To maintain perceived fairness, WADA conducts random urine tests both during competition and in the off-season. Therefore, if athletes test positive for THC outside of competition, they will not automatically be sanctioned. However, testing positive at any point in their career means they will likely get selected for a future test.
As the world saw with Sha'Carri Richardson, a positive test for Cannabis can have devastating effects.
"It's kind of crazy because Cannabis can cost you corporate sponsorships. You can end up with fines. You can even be kicked out of leagues and banned from competitions," explained Hansen.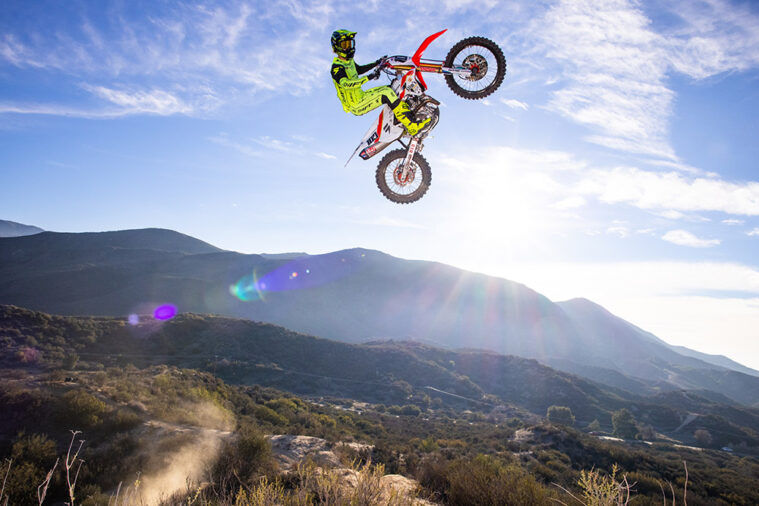 The converse is not true of opioids.
Though studies about opioid use in athletes are still in their infancy, reports by the National Institutes of Health suggest that 52% of professional football players have self-reported using opioids during their career. Of that 52%, as much as 71% have misused opioids. And that number is likely to be a low estimate.
According to a 2015 class-action lawsuit filed by former players against the NFL, the league had a sustained drug culture that promoted keeping athletes on the field no matter the cost.
To put it in perspective, in 2012, on average, each team was prescribed 5,777 doses of anti-inflammatories and 2,270 doses of narcotics. Or roughly 150 doses of drugs per player each year.
The sad consequence is a slew of untimely deaths and addiction that touches every sport.
Derek Boogaard, a former hockey player for the Minnesota Wild and New York Rangers, overdosed in 2011 due to a mix of alcohol and oxycodone at 28 years old. Thoroughbred horse racing jockey, Michael Carl Baze, died of a cocaine and oxymorphone overdose at 24. Professional wrestler Umaga was found unresponsive in his home and later passed at the hospital. The toxicology report revealed he had overdosed on hydrocodone (a painkiller), carisoprodol (Soma, a muscle relaxant) and diazepam (Valium). He was 36 years old.
"In my mind, it's just really ass-backward. Here there is a natural way to treat pain that means you're not having to pop pills. But every time you go to the hospital, they give you a script for painkillers right away. I guess it's just the world we live in – even if it is messed up," said Hansen.
Of course, non-narcotic pain relief is only one way Cannabis can change the narrative of sports and substance abuse.
When pro skateboarder Ryan Reyes tore his ACL in a fluke accident in 2014, he turned to Cannabis to help cope with the emotional trauma of the injury.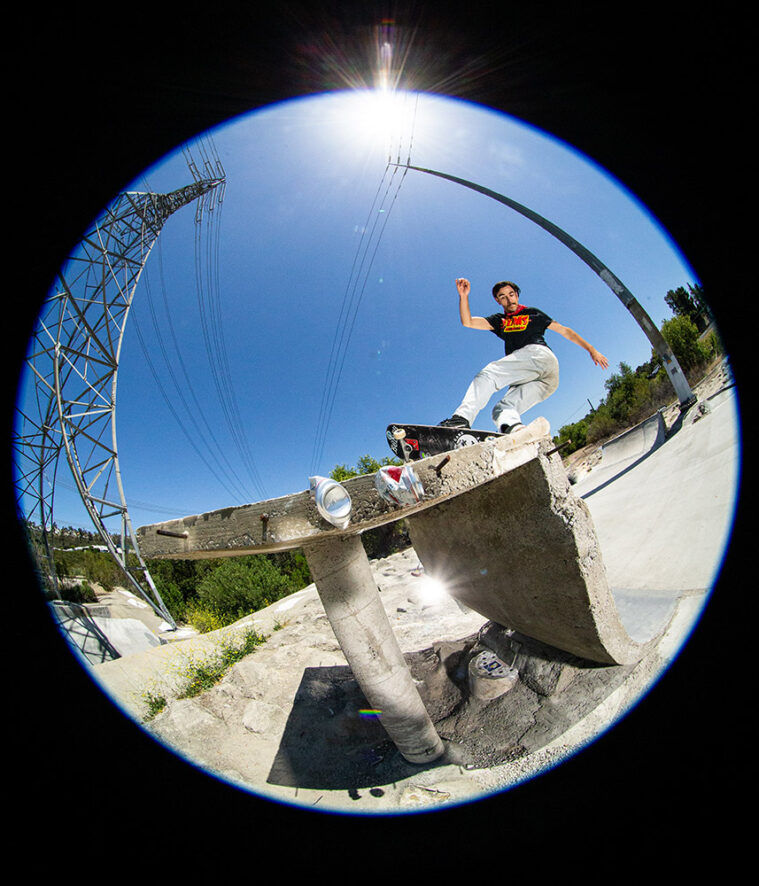 "I've had anxiety and depression for a long time, so, like, getting hurt meant I had a lot of time in bed to just think. You get stuck in your head, and it's not a good place to be in. Cannabis helped ease the anxiety of being lost in my thoughts all day. It helped me manage the mental grief of what I was experiencing," said Reyes.
The key, Reyes explained, was imbibing Cannabis with intention.
"I grew up in a family where everyone smoked – I never really did because my parents did. You know, it wasn't cool to do what your parents did. But with my knee, I didn't want to rely on traditional medications. I turned to Cannabis with the intention of finding the right dose to fulfill my intentions of relieving anxiety and focusing on healing faster," explained Reyes.
Athletes aren't the only ones fighting for the de-stigmatization of Cannabis in sports. Cannabis companies like Slim's Top Shelf, Hytiva, Aurora Cannabis and Medterra have begun sponsoring athletes, competitions and even playing fields. California-native Flav has even sponsored the High Rollers BJJ Tournament. A Cannabis-infused Brazilian jiu-jitsu tournament, High Rollers has fighters smoke Cannabis before competing to win a pound of high-grade marijuana.
Wide acceptance of Cannabis use in sports might still be years away, but athletes like Reyes and Hansen are hopeful for the future.
"It sucks not being able to make up your own rules to keep yourself safe and healthy. But the more investment Cannabis companies can make into sports – I think the better things will be. It will kind of take some of the gray areas out of using Cannabis, and that's a really good thing," said Hansen.