AMSTERDAM (NETHERLANDS)
The original Cannabis tourism destination. Long considered the Cannabis capital of Europe, Amsterdam was the seat of Cannabis activism and cultivation for decades. Though not legal, Cannabis has been "tolerated" in the Netherlands since the early 1980s. In addition to the 160-or-so Cannabis coffeeshops, the Dam offers visitors many outstanding museums, a rocking nightlife and of course, the infamous Red Light sex district. Unfortunately, though, the government there has been clamping down in recent years – closing nearly half of the city's Cannabis coffeeshops and threatening to ban tourists from them by next year. 
Highest Attractions: Van Gogh Museum, Rijksmuseum, The Bulldog, Greenhouse Coffeeshops (Cookies Lounge), Barneys Farm & Uptown, Sensi Hemp Museum, Smokeboat Canal Tour, Amsterdam Light Festival (Dec).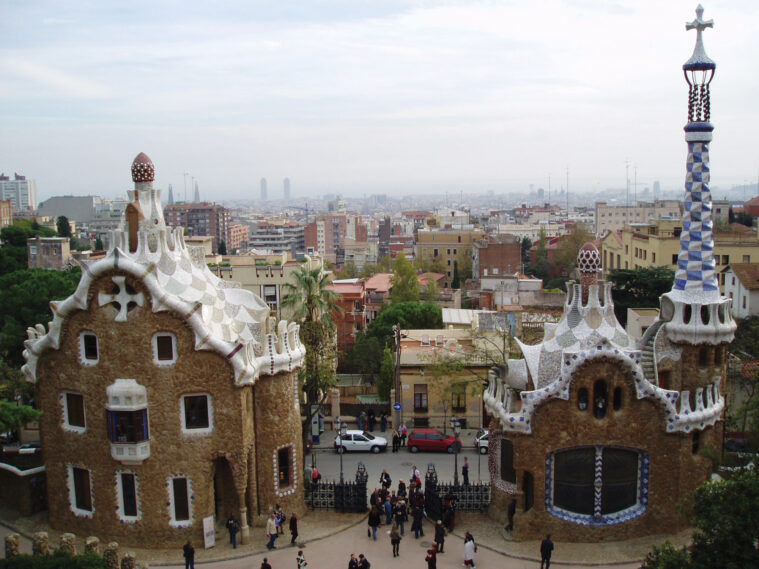 BARCELONA (SPAIN)
Similar to Amsterdam, Barcelona has over 200 quasi-legal lounges/clubs where one can buy and consume Cannabis – the difference being that, to enter, you need to be a member (and technically, a resident). But like most other prohibition laws, there are always gray areas to exploit. Aside from the Cannabis clubs, Barcelona also offers delicious tapas, decadent hot chocolate, spectacular cathedrals and architecture (most notably by Anton Gaudi), hip graffiti and skater culture, museums, nightlife and more. Barcelona is also home to Spannabis, the world's largest Cannabis convention each March. 
Highest Attractions: Sagrada Famiglia Cathedral, Parc Guell, Sensi Hemp Museum, Bulldog Barcelona, Picasso Museum, The 4 Cats Café, Spannabis, Hop On-Hop Off bus tour.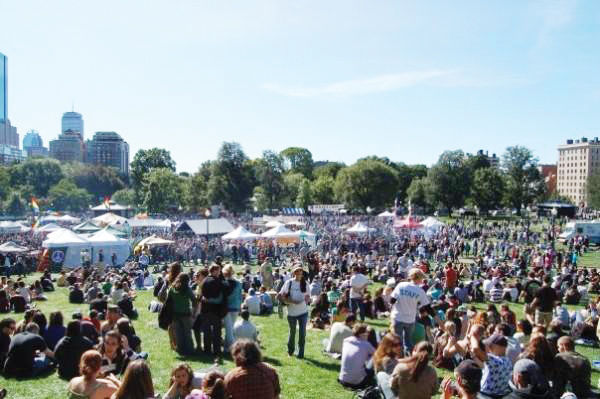 BOSTON (MASSACHUSETTS)
As the birthplace of the American Revolution, Boston is known as the Cradle of Liberty – a promise they lived up to for pot smokers when Massachusetts legalized Cannabis for adult use in 2016. There are now nearly 180 dispensaries across the state, at least 20 of which are located in the greater Boston area. 
Beantown is home to the original Chemdog strain and the Boston Freedom Rally – the annual "protestival" held at Boston Common park each September, thanks to the activists at MassCann NORML. When visiting the Common, stop by the bench on "Mount Malta" dedicated to the late, great Cannabis activist Michael Malta – aka the "King of Pot" (KOP) – and pay tribute with a joint. After blazing in the Common, you can grab a quick beer across the street at the famous Cheers bar (from the TV show), then head out on the Freedom Trail – a 2.5-mile walking tour (marked on the road by a line of red paint) that leads to 16 of Boston's most important Revolutionary War sites.
Highest Attractions: Freedom Trail, Sam Adams Brewery, Boston Common, Boston Freedom Rally (September), Faneuil Hall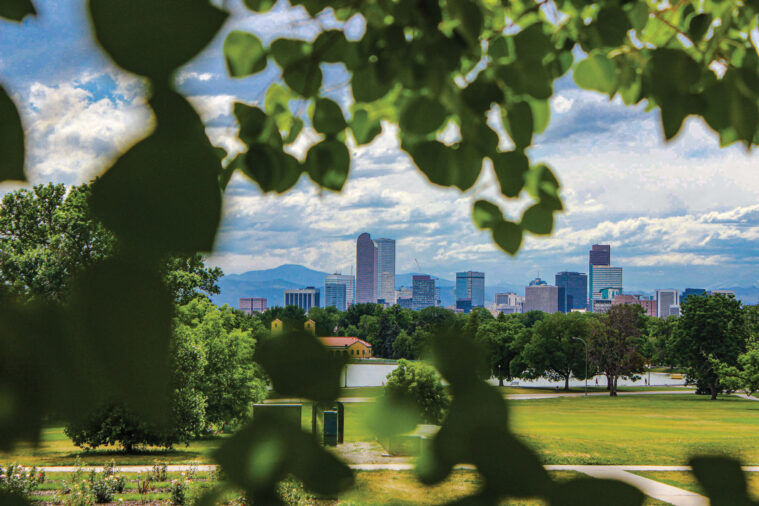 DENVER (COLORADO)
They don't call it the Mile High City for nothing! After becoming the first major city in America to legalize Cannabis for adult use in 2012, Denver saw a mass migration of Cannabis lovers. With over 200 dispensaries, multiple Cannabis bus tours and consumption lounges, a smorgasbord of gourmet restaurants and craft breweries, killer street art and a number of 420-friendly hotels (some of which even offer complimentary vaporizers in their rooms) – not to mention the glorious Rocky Mountains, Red Rocks Amphitheater, world-class mountain sports, hot springs, and sister stoner city Boulder all just an hour or so drive away – Denver remains a popular getaway destination for tokers. 
Highest Attractions: Meow Wolf, Red Rocks Amphitheater, Illuzion glass gallery, International Church of Cannabis, Patterson Inn (420 Hotel), 4/20 Rally – Civic Center Park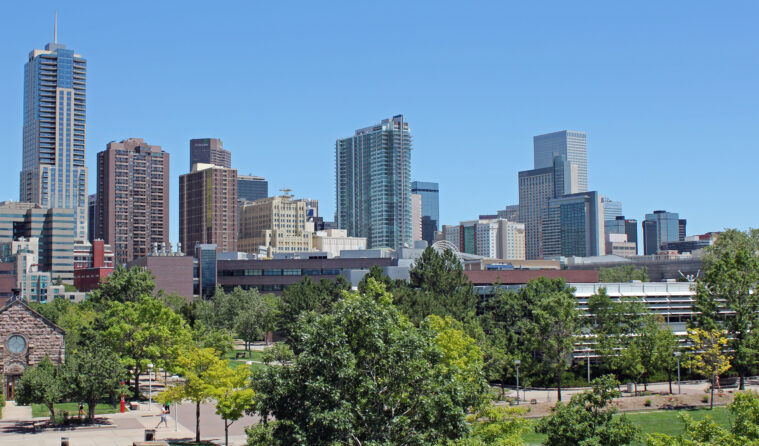 THE EMERALD TRIANGLE (NORTHERN CALIFORNIA) 
Comprised of three counties in northern California (Mendocino, Humboldt and Trinity), the "Emerald Triangle" has been considered the Cannabis cultivation capital of America (if not the world) for half a century now – ever since the hippies of Haight Ashbury moved up there to live amidst nature and escape the eyes of the law. But thanks to legalization, decades of suspicious and seclusionary attitudes towards outsiders have given way to an embrace of history and hospitality. Today, the region is exploding with new venues, shops, spas and tours designed to educate the public about Cannabis and its culture, as well as close to many wineries, the majestic Redwoods and rugged coastline.
Highest Attractions: Madrones Hotel, Papa and Barkley Social, Fern Canyon, The Lost Coast, Avenue of the Giants.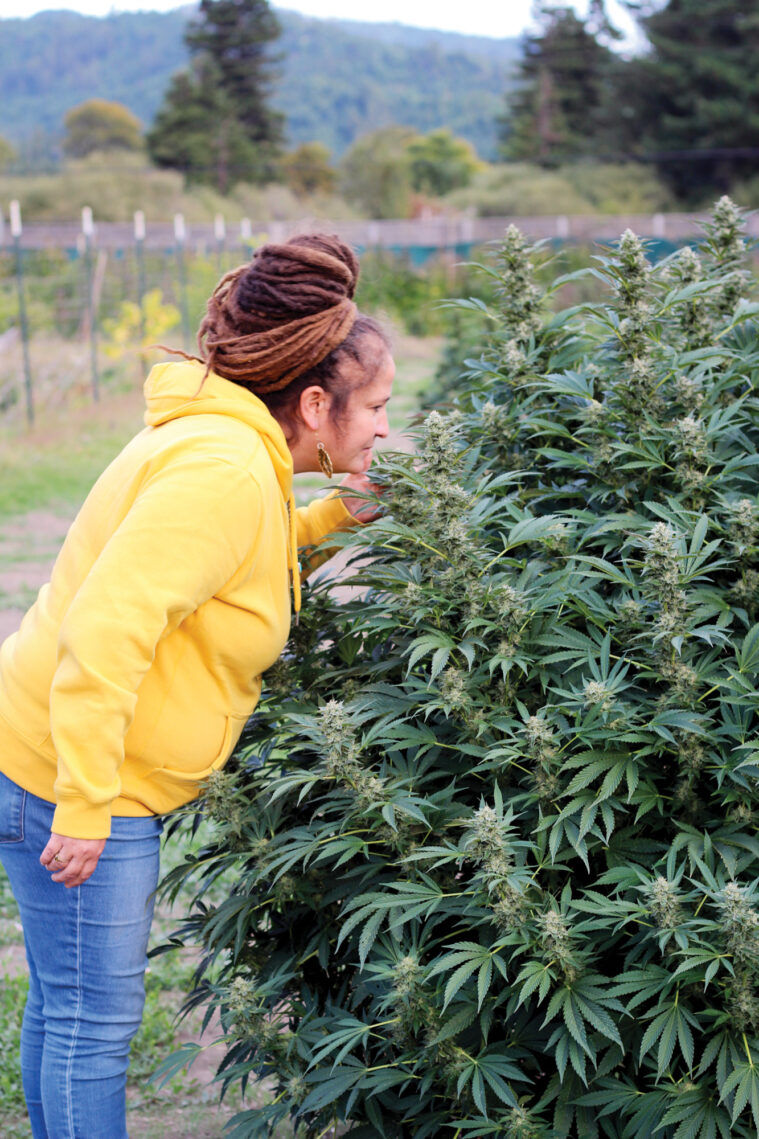 FAIRBANKS (ALASKA)
For those on the more adventurous side who don't mind the cold, we present our wildcard entry on the list: Fairbanks, Alaska. The Golden Heart City is home to 17 Cannabis dispensaries – including Good Titrations, which also features a cultivation facility and the state's only legal on-site consumption lounge. 
After you snag yourself some of the region's famous Alaskan/Matanuska Thunderfuck to puff on, enjoy some of the city's craft breweries, local delicacies (such as fresh salmon, reindeer and yak), and cool attractions like Pioneer Park, Wedgewood Wildlife Sanctuary and the Ice Art Park. And after freezing your buds off all day, warm up in the local hot springs and gaze up at the awe-inspiring Aurora Borealis. Staring at the Northern Lights while smoking some Northern Lights … what could be cooler than that?
Highest Attractions: Good Titrations, Aurora Ice Museum, Fairbanks Ice Museum Ice Art Park, Chena Hot Springs Resort, Castner Glacier Ice Cave, Fairbanks Ice Museum, World Ice Art Championships (Feb-Mar)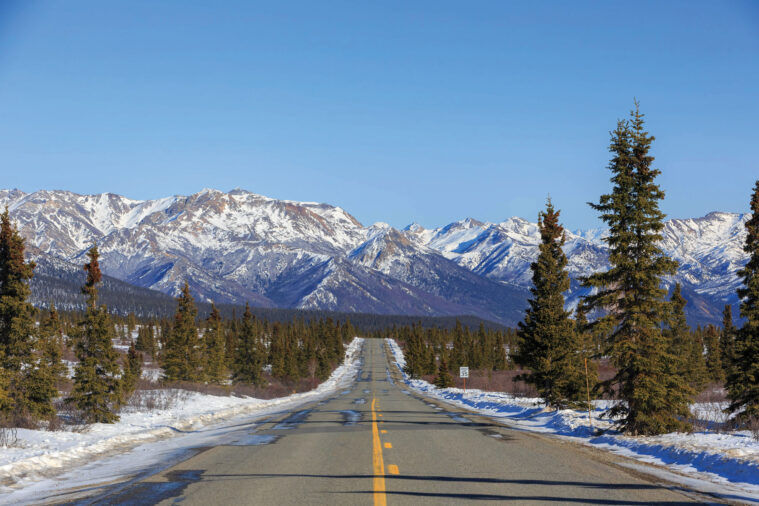 LAS VEGAS (NEVADA)
In addition to gambling and prostitution, Las Vegas also legalized weed for adult use in 2017. Since then, a slew of dispensaries have popped up in Sin City, most of which are located far from The Strip. Since then, a slew of dispensaries have popped up, most of which are located far from The Strip. But much like its extravagant casinos and clubs, the pot shops in Vegas tend to be over the top. Case in point, the city's two most famous spots: billing itself as the world's largest dispensary, Planet 13 is a 112,000-square-foot interactive superstore that's open 24/7 and will soon be the new home of the Cannabition Cannabis Museum. And then there's NUWU – the 16,000-square-foot dispensary located on tribal land just two blocks from Fremont Street that features a 24-hour drive-thru window and the state's only legal Cannabis consumption lounge (The Vegas Tasting Room) located inside. 
Highest Attractions: Meow Wolf at Area 15, Jammin' on Vegas, Jerome Baker's Dream Factory, NuWu Cannabis Marketplace, Planet 13, Stratosphere.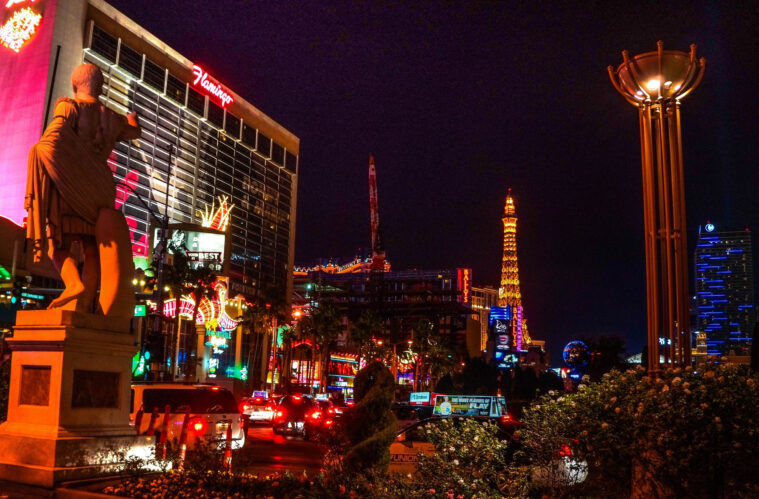 LOS ANGELES (CALIFORNIA)
Aside from being the entertainment capital of the world, LA is also one of our nation's stoniest cities – particularly West Hollywood, which aspires to become America's answer to Amsterdam. Over the past five years, the city has passed ordinances authorizing licenses for on-site consumption, making it one of the only places in SoCal to allow Cannabis smoking in lounges and restaurants. The most famous example of these is the Original Cannabis Café (formerly Lowell Café), where patrons can order Cannabis (and various smoking apparatus) from a menu along with their food and drinks – and enjoy it right at their table during their meal.
There are also an array of stoner sightseeing and grow facility tours available, or you can just wing it: stroll down the Hollywood Walk of Fame or the Venice Beach boardwalk, peruse the vintage stores along Melrose, or spend a night on the legendary Sunset Strip.
Highest Attractions: Walk of Fame, Original Cannabis Café, Comedy Store, Nostalgia, Gusto Green, Rainbow Bar and Grill, Whiskey a Gogo, Cookies Melrose, Alternative Herbal Health Services (AHHS)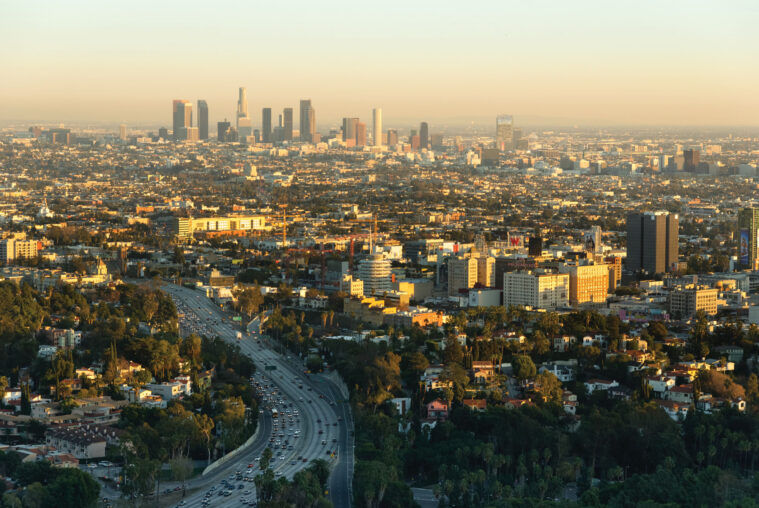 NEGRIL (JAMAICA)
For half a century now, visitors from around the world have flocked to the Caribbean paradise of Jamaica to enjoy the pristine beaches, reggae music and (of course) the ganja. The island has been inextricably connected with Cannabis since the mid-20th century, when the rise of the Rastafarian faith and their sacramental use of the herb helped fuel the reggae revolution. Thankfully, after decades of prohibition, Jamaica finally legalized Cannabis in 2015.
Negril remains one of the island's top tourist hotspots – renowned for its pristine, resort-lined Seven-Mile Beach, raucous nightclubs and local flavor. Here, you can dine on fresh grilled Caribbean lobster or jerk chicken, rent a jet ski or a glass-bottom boat, or just lay around in the sun smoking spliffs and drinking dirty bananas all day. In the nearby town of Little Bay, where things are a bit quieter, you'll find Coral Cove Wellness – Jamaica's premiere Cannabis resort, complete with its own private reef, on-site dispensary and ganja-filled greenhouses, as well as a full array of spa services. Not far from there in Orange Hill is Blue Hole Mineral Spring, home of Wabba's Weed Adventure, where you can tour the fields of award-winning ganja.
Highest Attractions: Rick's Café, Blue Hole Mineral Spring/Wabba's Weed Adventure, Bob Marley Museum, Coral Cove Wellness Resort, Zimbali Retreats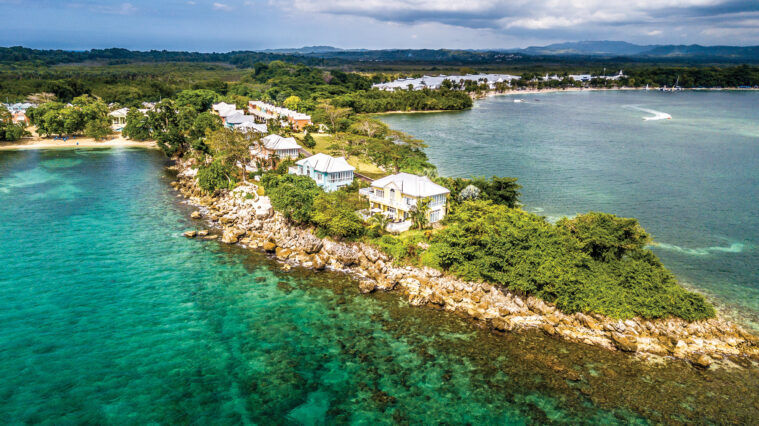 VANCOUVER (CANADA)
With nicknames like "Vansterdam" and "The Big Smoke," it's no wonder that Vancouver has been Canada's Cannabis capital for decades (long before weed was actually legalized in 2018). The city hosts the world's longest-running 4/20 event, the Vancouver Smoke Out, every April. It's also home to Canada's most notorious activist/seed merchant Marc Emery – founder of Cannabis Culture magazine and the city's oldest headshop/vapor lounge, Cannabis Culture HQ (formerly known as Hemp BC). "The Couve" also features several other consumption lounges (such as the iconic New Amsterdam Café), guided Cannabis tours and crawls, as well as numerous compassion clubs and dispensaries (including the city's first legal marijuana dispensary, Evergreen Cannabis), where one can acquire some of the area's famous BC Bud. Then, get high and go out hiking, snowboarding, mushroom hunting or whale watching, eh?
Highest Attractions: Cannabis Culture HQ, New Amsterdam Café, Studio 710, Museum Of Anthropology