Lobsters are one of the most iconic images of the Vacationland State and Angie Furrow, known as "Mrs. Claws" or @mrsclawsmaine, is considered to be the first glassblowing artist in Maine to turn the lobster claw into a functional glass device for Cannabis consumption.
Angie learned to blow glass in California over 20 years ago, working in a heady glass studio doing production work in exchange for lessons and space to make art. After getting married and having the first of two children, she and her husband noticed that Maine was going to legalize Cannabis and decided to move to the mid-coast to a quaint town about a half-hour from the sea. The entire family loves the outdoors – camping and fishing, and especially, cooking and eating lobsters.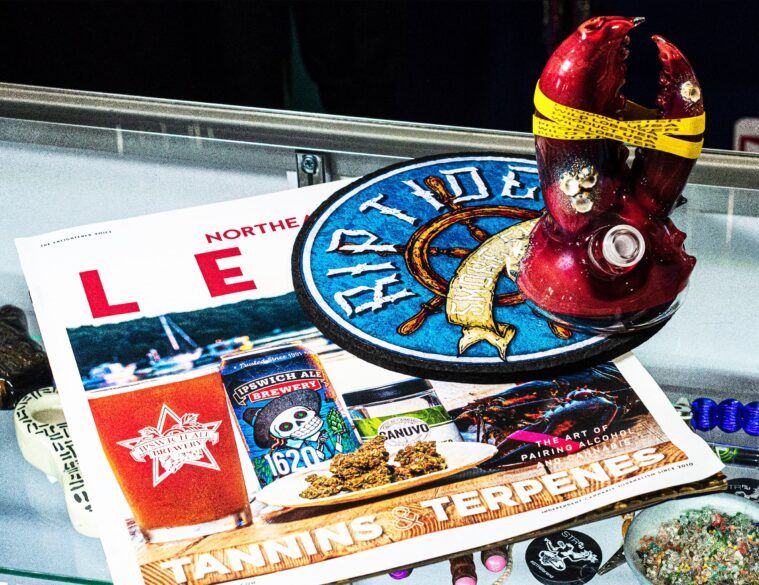 Upon arriving in Maine, Angie started creating little animals inside of steamrollers that became quite popular. On a recent visit to see Angie at her studio, she showed me one of her green tree frogs inside a glass tube and described to me the epiphany that got her started making her signature creation. "I decided to start making lobster claws," she recalled, "and quickly realized I had something special."
Her first few lobster claw pieces were nice, but when she started adding a bit more realism – including barnacles and a touch more color – the new designs became more and more popular. I sat watching as she added her handmade barnacles onto a few glass pipes and marveled at her patience and perseverance.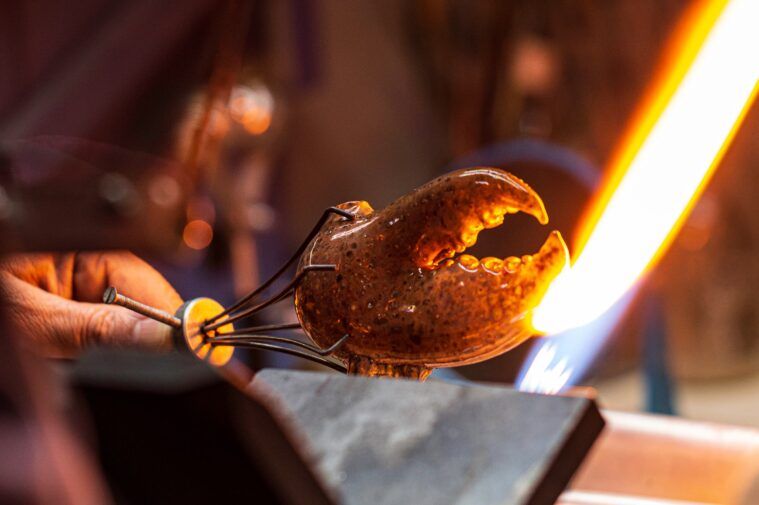 After sending her kids off to school, Angie often does two work sessions during the day – working in her studio until the kids come home, taking a break for supper and then laboring into the night filling orders. Recently, one of her pieces was added to the Made In Maine Museum.
Her son is now learning to blow glass as a teenager. With pride, Angie tells me she hopes to continue teaching her son the art form and leave him the established glass studio once she retires.
You can find Angie's pieces in many of the top heady glass shops and Cannabis dispensaries throughout Maine and the Northeast.