Joe Peters was immersed in an artistic environment for the entirety of his youth, but it wasn't until he found the flame at age 19 that his passions found the perfect outlet. "Oh hell yeah, I get to play with fire," he reminisced. "It was the easiest decision I ever had in my life."
The glassblowing world had a special way of capturing Joe's attention unlike his other dabblings in painting and pottery. This art form gave Joe a sense of urgency to get things done and finish pieces, placing them in the kiln before they had time to break. He was also intrigued by the fact that with glass, you can't directly touch the art you're making.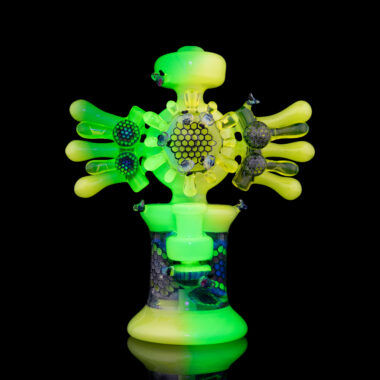 While a longtime lover of weed and passionate about pipe-making, the mid-2000s weren't exactly the best years to be blowing glass for weed-centric purposes. Rather than risk getting busted making pipes in his parents' garage, Joe honed his craft and made a name for himself and his glass sculptures in the art show and craft fair scene – even doing an installation in a children's hospital that he describes to this day as some of the most meaningful work of his career.
In 2010, Joe couldn't ignore his dream of pipe-making any longer and decided to take his glassblowing skills to the Cannabis world. The honeycombs and honey drips on his pieces drew countless admirers out of the gate, and he took the time to perfect these elements while blowing glass alongside some of the world's most respected artists. This all led Joe to the realization that sculpting was his speciality, and both the functional and non-functional glass worlds could benefit from his skillset. "It's finding out what your strengths are and what you enjoy doing, and going from there," said Joe. "I'm just a human being. I like to make cool stuff. I want to make the best work that I can. I want to survive and make a good living – and that's it. The best is just an opinion."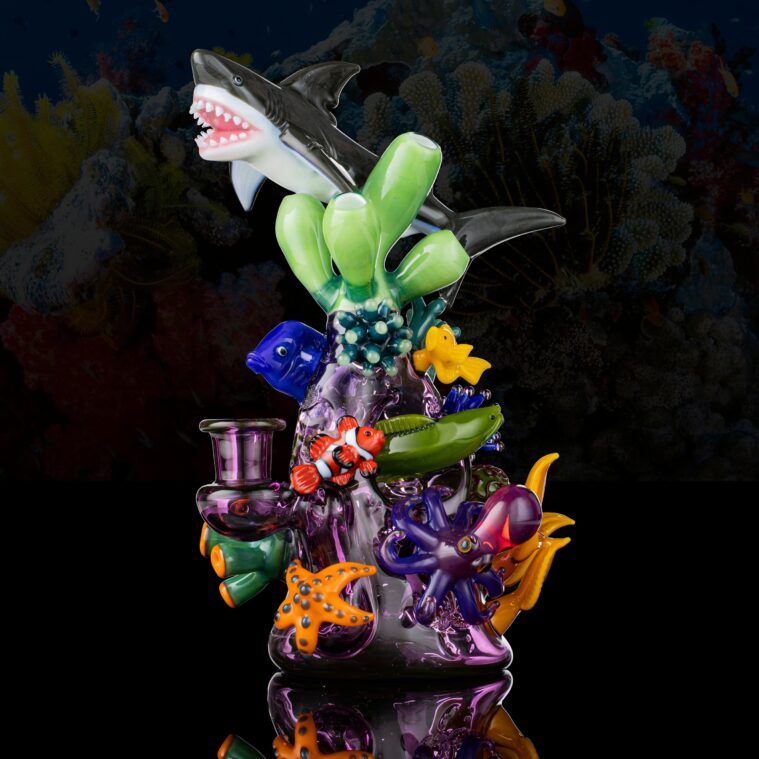 These days, you can expect to see glass art from Joe in the form of aquatics, robots, dragons, spaceships, aliens, bees/honey (of course) and much more, all coming to life in vibrant and masterfully-sculpted fashion – for both your smoking and non-smoking pleasures.