Marbles. Your great grandfather might have played games with them for pennies out in the street, but a good one nowadays can cost you thousands of dollars. It's no surprise really… in the 1800s, glassblowers in Lauscha, Germany became so renowned for their marbles that these masterworks are still considered prize collectibles today.
The demand for mind-blowing marbles is thriving throughout art galleries from the Wooklands to the Hills of the Heady, and you need look no further than Oregon's own Mike Gong as a perfect example of why. You might have even seen his work on the viral video where @boywhocriedterps is photographing one of his pendants on the beach, when a wave crashes in and snatches it away. It appears even the ocean wants to own one.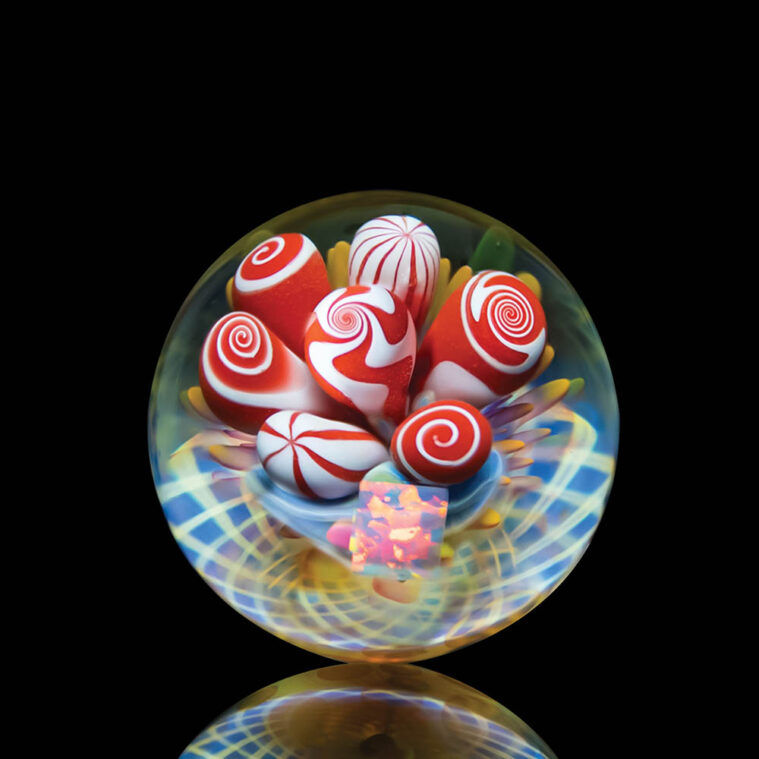 Taking the artform to another universe, his solo works are like snapshots of fantastical psychedelic experiences frozen in glass – each one tied together by the presence of a starry-eyed face that gave his "Acid Eaters" series its name. Tongues outstretched, the marble seems to show those moments where the world opens up and blossoms in color. Like Tolkien's seeing stones, each one is a portal into a world of intricate shapes and patterns. And once you drop on that UV light, it's like putting on the one ring and seeing things from a whole new perspective.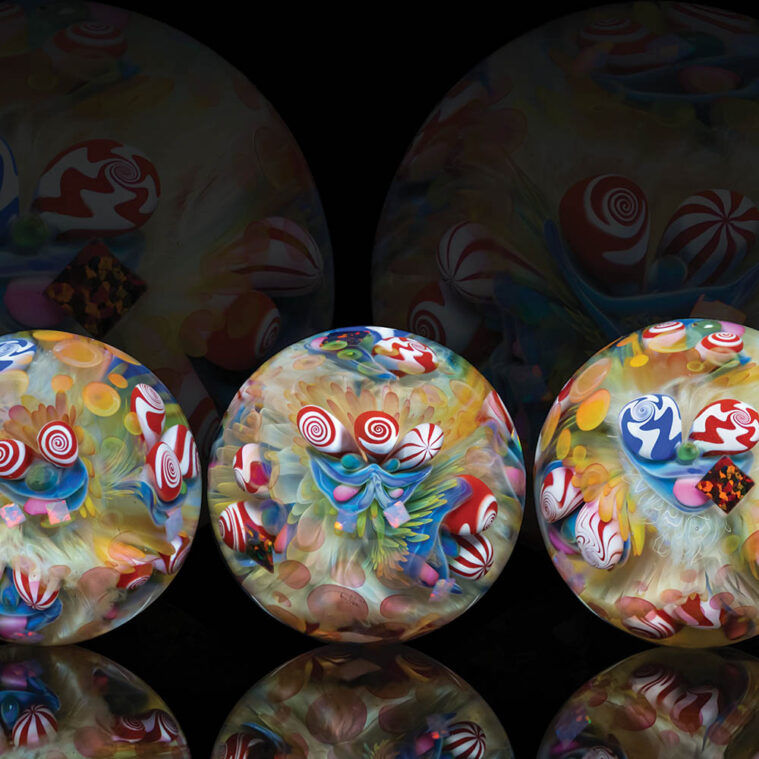 Playful but also dripping with pure craftsmanship, you can find examples of this style in his work dating all the way back to 2014. Demand for his pieces has increased through a series of collaborative glassworks, as well as events like the recent 11:11 show at Main Circle in Portland – where the smallest marble from that collection would cost you around 3K.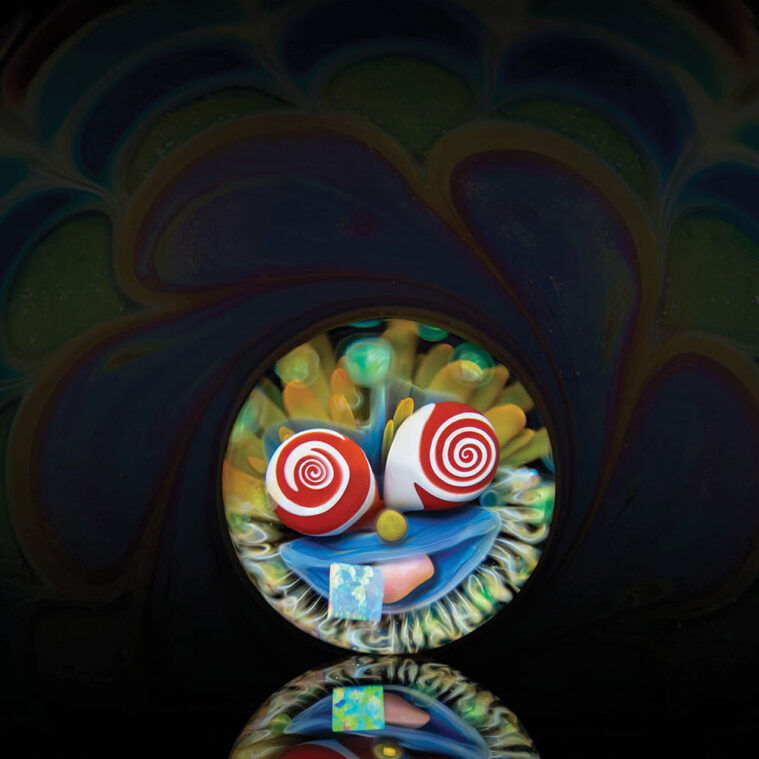 However, it's more than just a type of hype that brings in such an impressive price for something that stands just over an inch tall. Really getting to stare into one of these up close gives that same feeling you get contemplating the intricacies of a classic painting, or watching jellyfish in a darkened aquarium. In person, you discover all the tiny elements and details that no lens or pixels can capture as faithfully as that magic combination of eyes and imagination.
You can see his work on Instagram at @original_gongster or at gongglass.bigcartel.com