Glass collector and aficionado Larry OG is teaching the art of crafting heady glass pieces at Manifest Studios in Massachusetts
As an admirer of all things glass, I'm a bit surprised that I've never made my own piece or even attempted to get behind the torch. Upon that realization, it certainly seemed time to right that wrong. And, considering my 10-year friendship with glass artist and collector Larry OG, it only seemed fitting that he would provide my first lesson at his new studio, Manifest Glass.
Located in a friendly and trendy artist mill building in Lowell, Mass., the studio is welcoming, professional and the perfect setting to get the creative juices flowing. Manifest Studio is indeed a place where people can come together, kick back, create and feel at ease.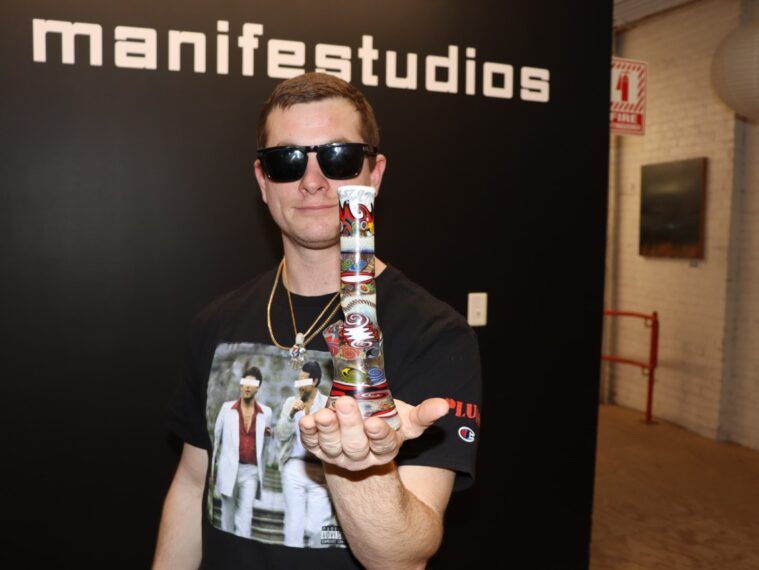 For my first lesson, I set out to create a mushroom pendant. We started with heating a tiny piece of colored glass, rotating it quickly and then pushing gently to create the mushroom in a clear piece of glass. Next, with Larry's assistance, I stretched a clear glass cane to make a hoop for the bale of the pendant. The whole process took less than an hour (even for a novice like me) and the finished product is a distinguishable mushroom that can hang on a necklace. I was very impressed with how rewarding (and painless) the entire experience was, and with how my good friend has become a talented and knowledgeable educator in glass art.

Larry OG began blowing glass in 2014, when he was "inspired by the scene." He spent many years sourcing and collecting pieces from around the globe – with a personal collection worth hundreds of thousands of dollars – and he is not slowing down anytime soon. In order to bridge the gap between artist and consumer, Larry decided to open Manifest Studios in early 2022 and the company is off to a terrific start. Between renowned flame-workers like C4 Glass, Dan Longden and Mike Macro gracing the torch, and everyday families attending classes and learning the craft, this studio is the hottest spot in town.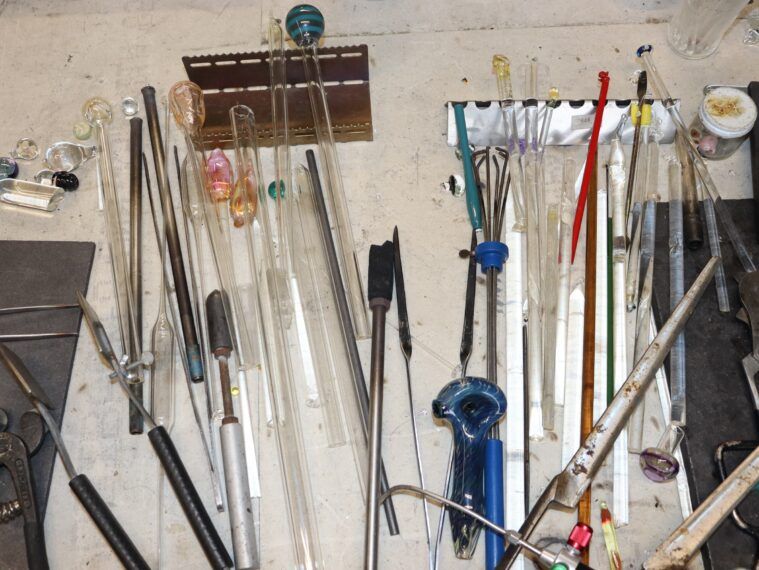 To visit and get a top-of-the-line glass-working lesson, simply visit @manifestudios on Instagram, or call the studio directly to inquire about upcoming classes, private lessons and studio rental time. Manifest Studios has plenty of torches to use, and all the materials and safety equipment needed for you to start your first glass piece.