If art is a reflection of who a person is, Mia Shea is a muse of the goddess – alchemizing glass into exquisite Venusian statues, vases, candle and incense holders, pendants, pipes and chillums.
Based in Seattle, Mia has a studio in the Old Rainier Brewery where there are three rooms dedicated to making glass art. She's the only female glassblower amidst the 20 or so men in the building, but she's used to the male energy; the glass industry is overwhelmingly male-dominated (as most industries are).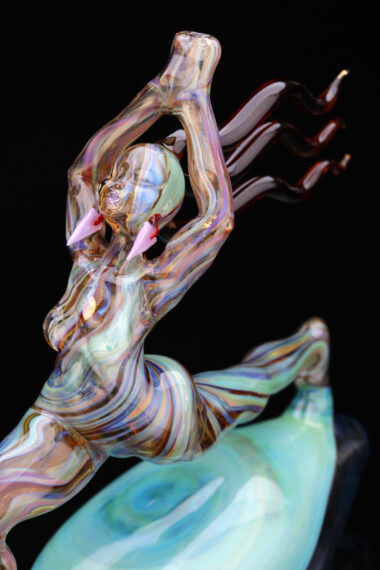 "I don't think women's bodies are meant to be machining over torches all day long," says Mia, who gained her experience at Zen Glass in St. Petersburg, Florida in 2011. "But when glass is flowing and melting and blending, it's all very therapeutic and feminine in nature."
Shea regards the artistic medium of glassblowing as a practice of healing the mother – as in the earth, the womb, the feminine.
"Almost all of the women in the glass industry are sculpting the female body," she says. "I get it … we're all healing our connection to the feminine."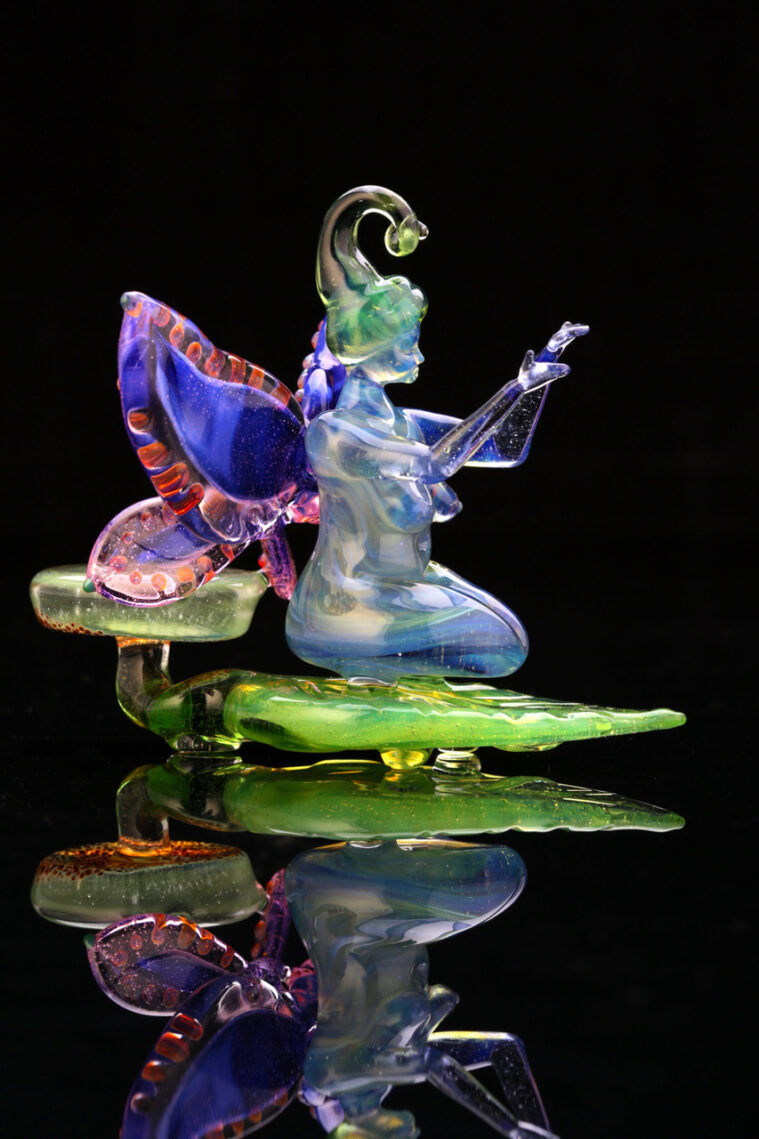 Shea isn't solely focused on channeling the divine feminine into her art, though – the juice behind her primal, psychedelic glass work requires tapping into the divine masculine as well. Channeling the power of both the yin and yang energies allows her to plant seeds for healing and change through the medium of glass, to cultivate love and trust, and to breathe life back into our bones. For her, blowing glass is an expression of her spirituality and revolves around a deep integrity for what's natural. Every piece she makes is infused with these noble intentions.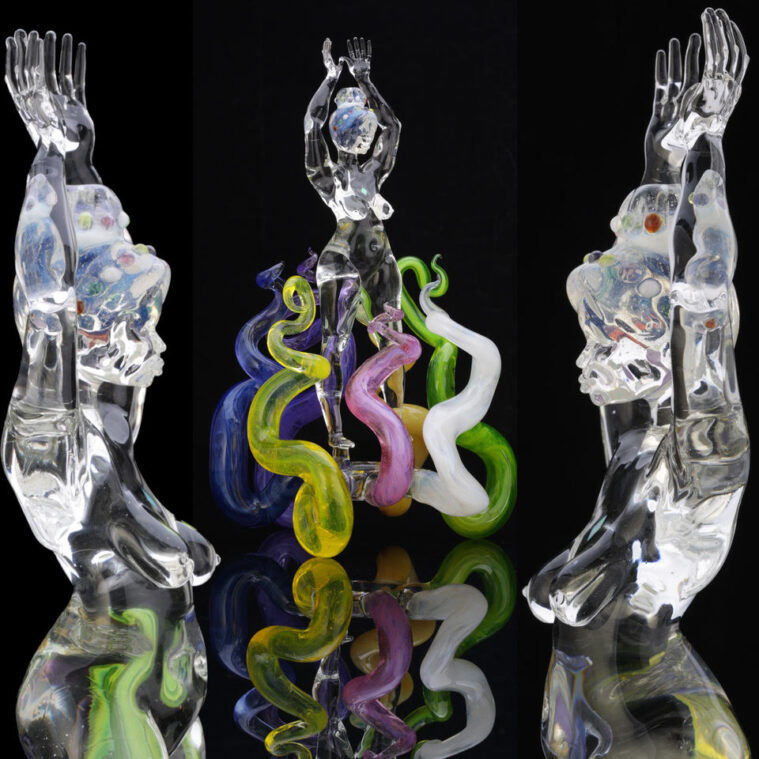 "It's about coming into a healthy orientation of the masculine and feminine, reconnecting to our bodies and the earth, and restoring balance for all," Shea attests.
No doubt the world needs more of that right now.
Social: @​​miasheaglass | @theartofmiashea