Historically, the functional glass industry has never been huge on mainstream publicity and the spotlight that comes with it. Perhaps this residual apprehension is the result of the feds turning the industry upside down during the Operation Pipe Dreams era, or maybe it's the continued treatment of functional glass artists as fringe and of lower class – but whatever it is, it means that most glass-focused events today happen in small circles, where private studios will open up to host invite-only shindigs for limited numbers of friends and family.
There are, however, a number of highly respected glass events that are well worth attending should you get the opportunity…
Degenerate Flame Off
dfoportland.com | @dfofamilyreunion
Founded by Abe and Libby Shepeck of Northstar Glass in 2009, DFO is an annual celebration of glass, live glassblowing competition, and boro-derby event held each year in Oregon. It is family friendly and feels more like a festival than anything else, with the headiest of the heady showing out to witness an incredible lineup of artists do their thing live and in-person. Celebrated for many years in Eugene, the event relocated to Portland in 2018 where it has been held annually (with exception of 2020 and 2021) ever since.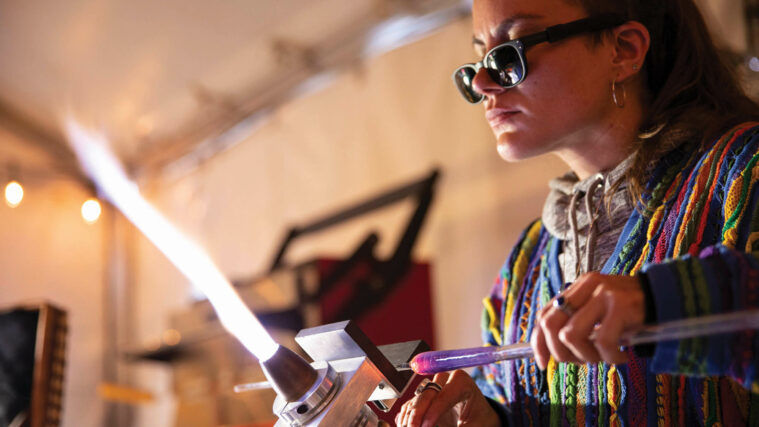 Glass Vegas
glass.vegas | @glassvegasexpo
Glass Vegas appeared on the scene in 2016 when Jack Long built a platform to expose up-and-coming artists, helping them get established in the industry and gain more recognition for their craft. This B2B-focused event brings out heady glass artists, smoke shop owners and dispensary owners each year for a unique networking opportunity and competition in a variety of categories.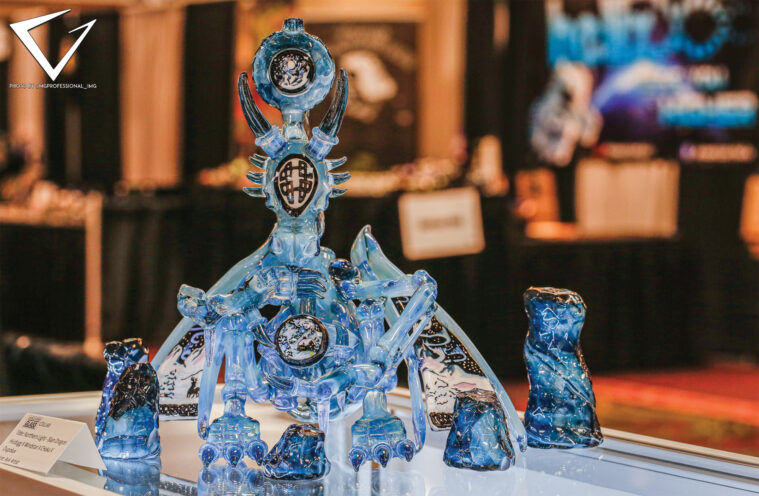 CHAMPS
champstradeshows.com | @champstradeshows
CHAMPS was founded by the legendary Jeff Herschfield and is one of the largest trade show-style events serving the glass and smokeware industries. It holds multiple events each year in markets all over the country including Las Vegas, Chicago, Atlantic City, Denver and Tampa. These huge shows often clock over 1,000 vendors, making it one of the largest alternative culture events the industry has access to annually. While the event itself is an impressive production, the afterparties are renowned for being equally grand in scale and presentation.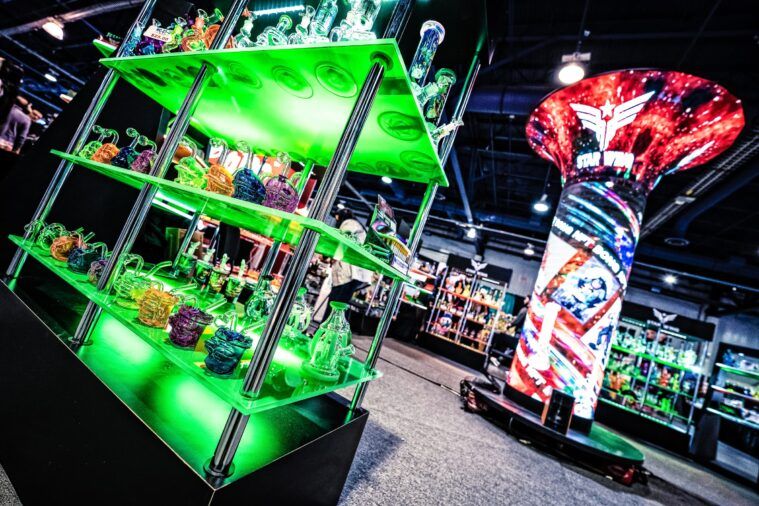 AGE – The American Glass Expo
ageshowusa.com | @ageshow
This massive festival of glass is currently on hiatus, with their most recent show being 2019 in Las Vegas. Founded in 2007, it was quite possibly the longest running glass-focused event in the country until the pandemic hit in 2020. AGE has historically drawn out some of the best in the game, with some of the biggest names in the functional glass art world representing with a booth space, selling their work directly to collectors, shop owners and other artists.