In 2008, Emily Marie had the best date of her life – but it wasn't the conversation that had her swooning. Instead, it was the heat of fiery glory holes and torches that piqued her interest. While her date had planned to woo her with his glassblowing prowess, Emily Marie discovered she had chops of her own and thus began her illustrious career in the art form. For the next seven years, she worked with legendary blower Kristian Merwin to perfect her craft.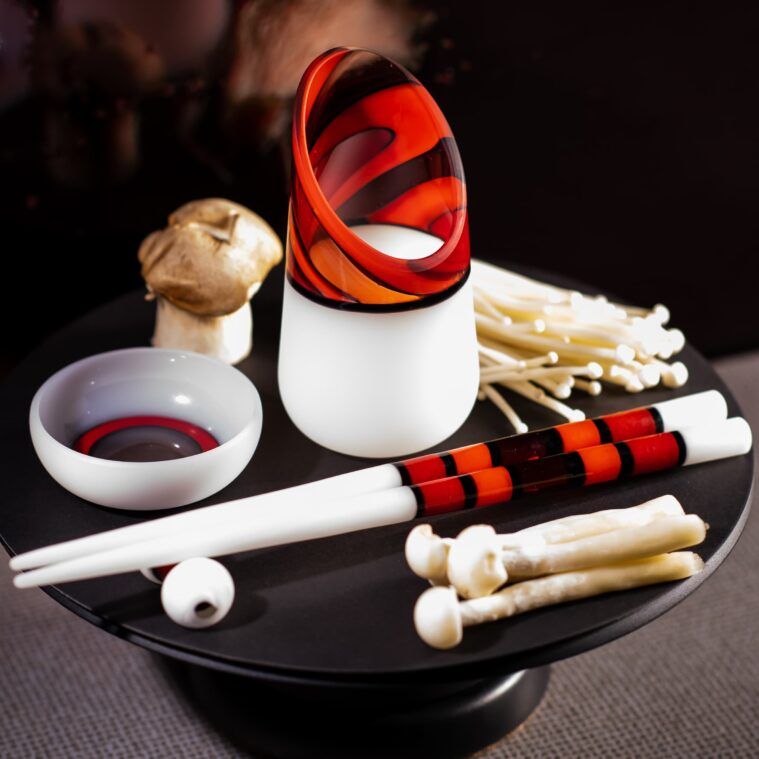 Unfortunately, she faced a major setback after being diagnosed with Multiple Sclerosis. Struggling to battle through the heat exhaustion that comes with shaping molten glass into art, Emily Marie was uncertain what her future would hold. But even a debilitating chronic illness like MS couldn't keep her down. Once recovered from her first bout of sickness, she leaned even harder into her art.
"Having MS made me a lot braver because I realized how fragile life is. It gave me the courage to put myself out there," she said.
Only one year removed from her diagnosis, Emily Marie performed a miracle by winning gold at her first live glass blowing competition at Champs. She would end up walking away with fourth place in the Masters' Final.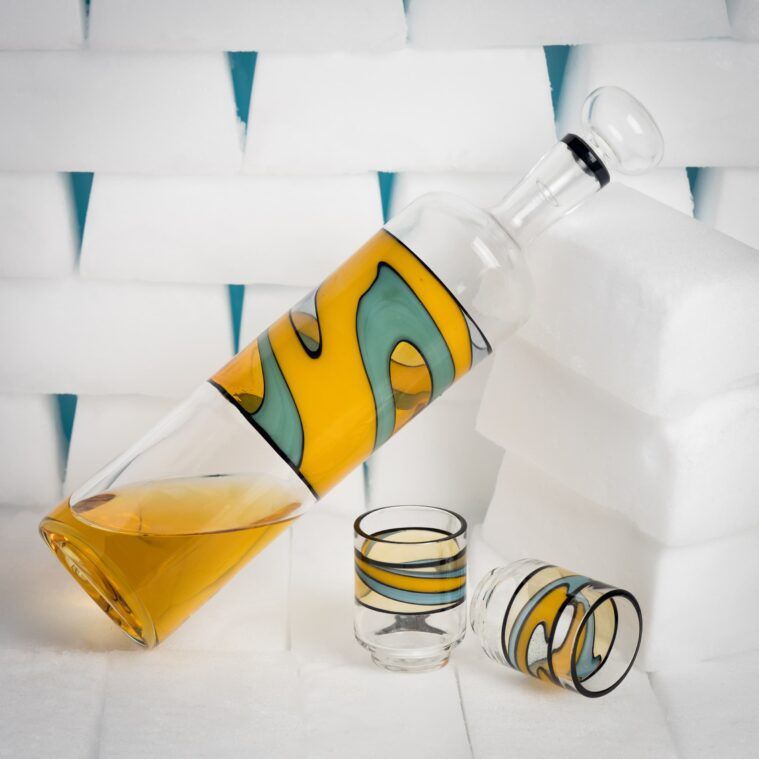 "I think that may have been a sign that I should have started getting out there sooner," added Emily Marie with a laugh.
Although she has since transitioned from pipe making into the world of artisanal dinnerware, her work is no less awe-inspiring. Using playful colors and a complex sandblasting technique, she has once again left her stamp on the glassblowing world.