Concentrate enthusiasts are no strangers to the 710 Labs brand and what it represents. Originating in Colorado, this small group of hash lovers brought the brand to the Golden State in 2017, and have been steadily pumping out the flame ever since.
Industry catch-phrases like 'small batch' and 'strain specific' get thrown around a lot, but very few that use these terms truly represent them. Despite California having hundreds of licensed extraction companies, 710 Labs is one of only a small handful of indoor, single source solventless producers in the entire state. With an average batch size of less than one pound for the entire California market, they can truly call their products small batch and firmly stand behind that claim.
That being said, for the most part they don't use any of that language in their marketing – instead touting their motto "OGs Make Better OG" – an ode to their roots in the industry, and a statement about their dedication to quality.
This Deep Alchemy 4 Pheno #1 was described to me by the team at 710 Labs as the 'jalapeño pheno,' and to be honest, off the bat I wasn't sure whether or not that sounded like a good thing.
Upon closer inspection, however, this live rosin lives up to the elite quality standards the brand is known for. Each jar is sealed with a protective cap that protects the hash they've worked so hard to coax from the plant.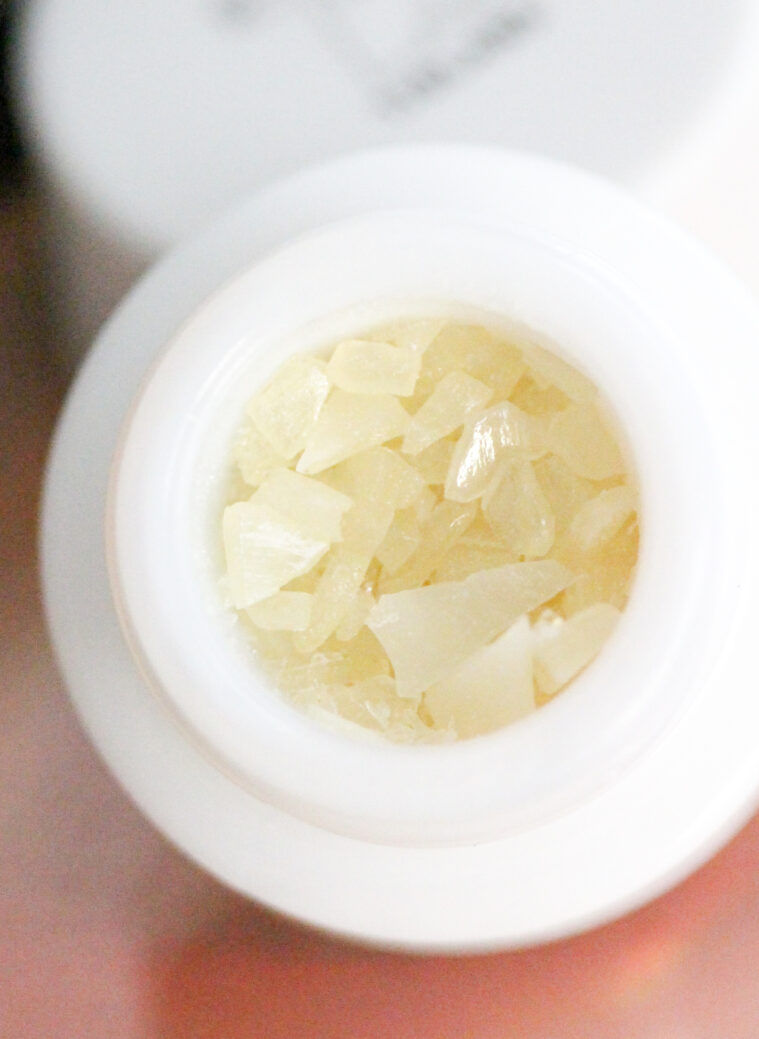 Once opened, you're met with a beautiful jar full of impressively blonde rosin chips, all stacked on top of each other like a delicious plate of nachos. Before you're able to fully consume the gorgeous aesthetics of the rosin, you're hit with what is surely one of the most unique aromas a Cannabis plant has ever produced.
I immediately understood why the team dubbed it the "jalapeño pheno," as it was bursting with an audaciously skunky and intensely herbaceous, quite literally spicy aroma that truly smells like slicing into a ripe jalapeño – even fresh out of the fridge. It's an absolutely wild smell that intensifies the more you warm the hash, and ultimately comes across as incredibly enticing.
The vapor from a low temp dab lets loose a cacophony of flavor delivered by a punchy, expansive vapor. Green bell pepper, race fuel, roadkill skunk and, indeed, the same unique spiciness detected on the nose is also present on the palate.
This Deep Alchemy 4 Pheno #1 is something truly unique, and is yet another stellar example of the exemplary quality work that 710 Labs is known for.
This article was originally published in the October 2021 issue of California Leaf.
View our archive on issuu.