It's harvest season in the Northeast and a local small-batch cultivator is making a whole lot of noise with a super-potent strain called Banana Conda.
Jasper Farms recently took first place in the flower category at the Best of New England competition with Banana Conda – an indica-dominant hybrid boasting a major kick! Lab tested at an astounding 31.75% THC, you might want to strap in before sampling this superlative strain.
Banana Conda is a mix of Snake Cake – a rare sativa strain bred in York, Maine, known to be exceptionally potent and full of trichomes – and the indica-dominant Dual OG #4, also known for its strength.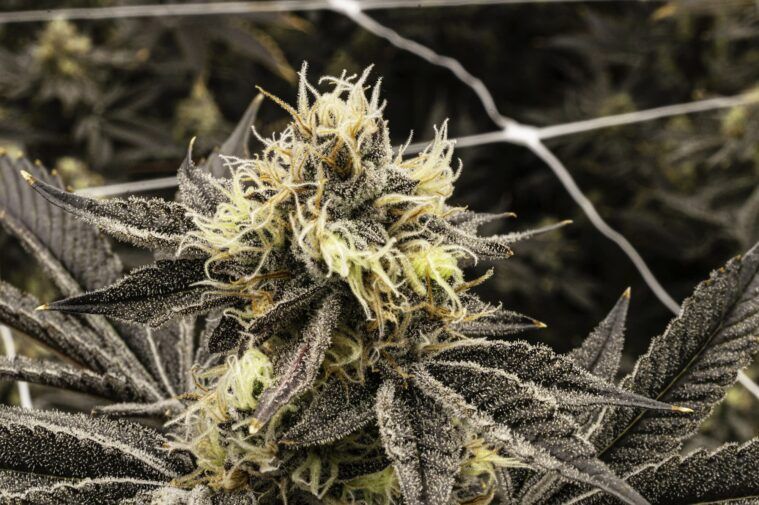 With a lineage like that, Banana Conda was destined to be a knockout. The strain features tight, good-sized nugs and a dark-purple hue to the leaf with beautiful trichomes covering nearly every surface, as if they were poured on the buds. Upon opening the jar, you're greeted by a pleasant, fruity fragrance. And on the inhale, you'll recognize a soothing banana cream flavor, followed by an earthy and gassy exhale that got me coughing hard.
These gorgeous nugs filled the bowl nicely and rolled with ease. I took a few puffs of Banana Conda and my back pain quickly melted away. However, I soon noticed that I was too stoned for normal daily work.
If you have chronic pain, problems sleeping and/or a high tolerance, I highly recommend this strain. Just don't expect to get too much done – Banana Conda is most definitely couchlock Cannabis and, after smoking a fair amount, you will most likely fall asleep. This is a great strain to add to your collection, but don't sleep on its potency.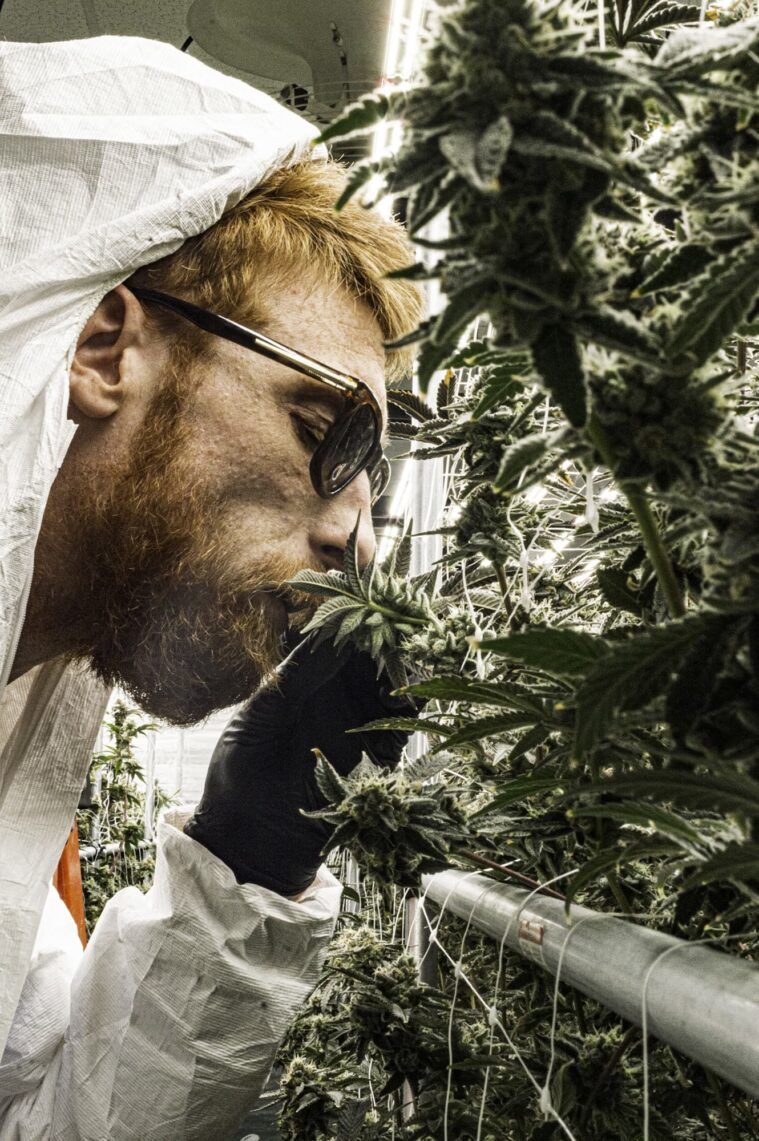 Jasper Farms is a small, sustainable organic facility providing top quality, mold and pesticide-free Cannabis. Billy Jasper and partner/head cultivator Zoan Tuttie have been operating Jasper Farms since 2017, with a commitment to quality over quantity.
That commitment is apparent in Banana Conda. The strain received a great deal of one-on-one care and it shows! Only six hands might touch the flower from clone to harvest to your door.
A visit to Jasper Farms' bloom room revealed five strains within a week or two of harvest – each demonstrating great size and aroma. It was particularly interesting to see the Banana Conda just before harvest and compare it to the dried, cured and jarred Cannabis I had sampled. It was clear that the spectacular flowering plant would become the knockout nugs I consumed.
**Jasper Farms is a medical caregiver wholesaler and delivery service in the Midcoast Region of Maine between Bath and Brunswick District.**
Available at: Dispensaries throughout Central Maine
This article was originally published in the December 2022 issue of Northeast Leaf.
View our archive on issuu.