Mac Nilla is a sativa-dominant hybrid cross between MAC (Miracle Alien Cookies) and Nilla Wafers. With a whopping 27% THC, the Mac Nilla is best enjoyed by those with a higher toking tolerance.

Nanticoke goes to great lengths to ensure that true fans of flower can see all that Mac Nilla has to offer thanks to an eco-friendly, transparent and compostable container that provides a full view of the magnificently manicured nugs.

Cured and trimmed to perfection, Nanticoke makes use of both mechanical trimming and a good old-fashioned, final hand trim. Mac Nilla's light green, dense buds – positively covered in trichomes and orange hairs – are easy to break up and roll in a joint or blunt with the help of a grinder, or simply by using your fingers.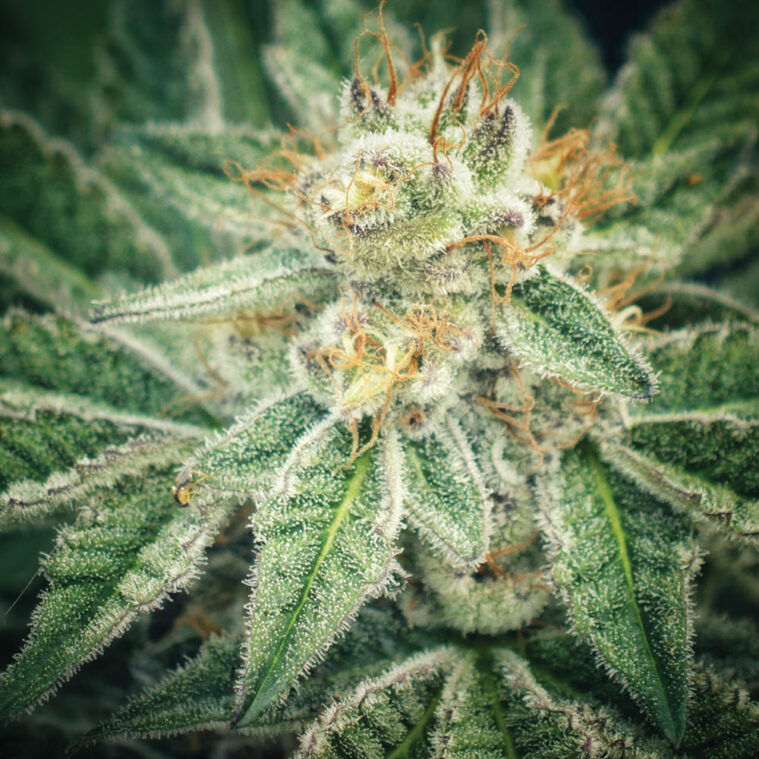 The Mac Nilla boasts a smooth smoke that evokes orange citrus and vanilla flavors with earthy undertones – a tasty combo that's truly a pleasure to toke! A great daytime strain, it produced an extremely happy, uplifting feeling that lasted for hours.

If you're facing a busy schedule, Mac Nilla's energetic, heady high is perfect for getting things done – you might even find that you're having a good time taking on those "to-do" list chores. And for those dealing with physical discomfort, Mac Nilla is just what the doctor ordered with its potential for alleviating chronic pain.

Nanticoke is a family-run farm that's celebrating 50 years in operation in Broome County, New York after starting as a local vegetable nursery. Chip Schafer is now Nanticoke's lead cultivator, but he has managed the greenhouse nursery for over 25 years. When the original owner decided to retire over a decade ago, Chip and brother Pete Schafer bought the nursery. After taking control of the farm, the brothers were awarded one of New York state's coveted hemp cultivation licenses in 2018. Nanticoke was also one of the first companies in the Empire State to receive a recreational Cannabis cultivation license and ultimately, the farm was also awarded a recreational Cannabis processing license.

Preferring the taste of Cannabis that's been grown in soil, Schafer uses Pro Mix for his pot plants – having found success with this growing method in the fruits and vegetables he's cultivated at the farm for the last quarter century. Schafer also uses beneficial insects instead of pesticides and grows in greenhouses that have the ability to go fully dark by blocking out the natural light. The greenhouse growing method helps reduce the use of electricity by taking advantage of the longer daylight hours of the summer season.

You can find Nanticoke Premier Cannabis products in many of New York state's newly opened adult-use dispensaries.
This article was originally published in the August 2023 issue of Northeast Leaf.
View our archive on issuu.