New Amsterdam Cannabis was founded in 2020 by a group of legacy NYC growers, some of whom have been clandestinely cultivating in Brooklyn for over 25 years. With the combination of old-school experience and modern technology, the crew cuts no corners and uses the absolute best methods and materials to create the finest quality flower possible. All of their buds are LED grown, hand trimmed and freeze dried – looking and smelling exactly as they did when harvested, with all terpenes preserved and gland heads intact.
The cultivar of Tropicana Cookies grown by New Amsterdam Cannabis is the "MTN Trop" cut bred by Harry Palms of Bloom Seed Co. during his time at Oni Seeds. It's a cross of Girl Scout Cookies forum cut and Tangie, and notably won the sativa category at the IC 420 Grower Cup in 2019 when it debuted. Trop Cookies quickly became a favorite for concentrate makers due to the unique tropical citrus scent and flavor of the essential oils.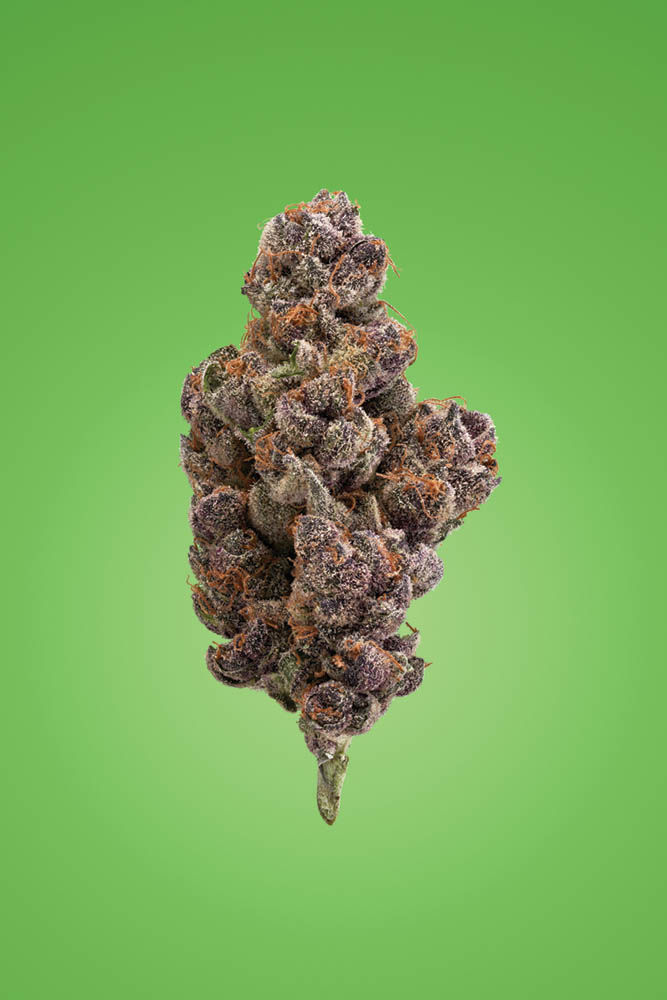 The Tropicana Cookies flowers are almost a neon green, with dark purple highlights and bright orange hairs. Dominant terpenes include caryophyllene, limonene and humulene, giving these nugs a ton of tangerine scents and flavors with earthy and peppery notes on the back end. Think orange-scented house cleaner or citrus candy with a sweet cookie undertone.
The effects come on quickly and an initial feeling of euphoria settles into an energetic and alert buzz that's perfect for daytime activities. Prolonged use will definitely lead to hunger and dry mouth, so keep some snacks and water around. Patients suffering from ADHD, depression or just plain writer's block will benefit from the uplifting and creative vibes – so if you're looking for a stress reliever that will put you in a positive mood, search no further than Tropicana Cookies from @newamsterdamcanna.
This article was originally published in the July 2023 issue of Northeast Leaf.
View our archive on issuu.