The Tannins
Girdwood Brewing Company Funkberry Pie
girdwoodbrewing.com
As Termination Dust hits the highest peaks in Alaska, we are reminded that the dog days of summer are coming to a close. So, naturally, we are turning to creature comforts like the dessert-inspired beer, Funkberry Pie from Girdwood Brewing Company. This sour beer features the tartness of boysenberries, strawberries, and raspberries. But that's not all! Each batch is conditioned on one pound of vanilla beans and over 50 pounds of graham crackers to complement the fruit and create a pie crust finish.
The Terpenes
Happy Harvest Chiquita Banana H3
@happy_harvest_alaska
Banana OG gets an upgrade with Happy Harvest's Chiquita Banana H3. This potent hybrid is chock-full of limonene terps that will have you buzzing with happy energy. Expect the high to start as a semi-disorienting, euphoric head high before creeping into a Kush-esque body high. Although you can expect to feel calm, happy, and energized, you might find yourself couch-locked. So, if you're looking to embrace your inner weekend warrior, you might be better off choosing a different bud. But, if you want to relax and soak up some remaining sun this fall, then this is the bud for you!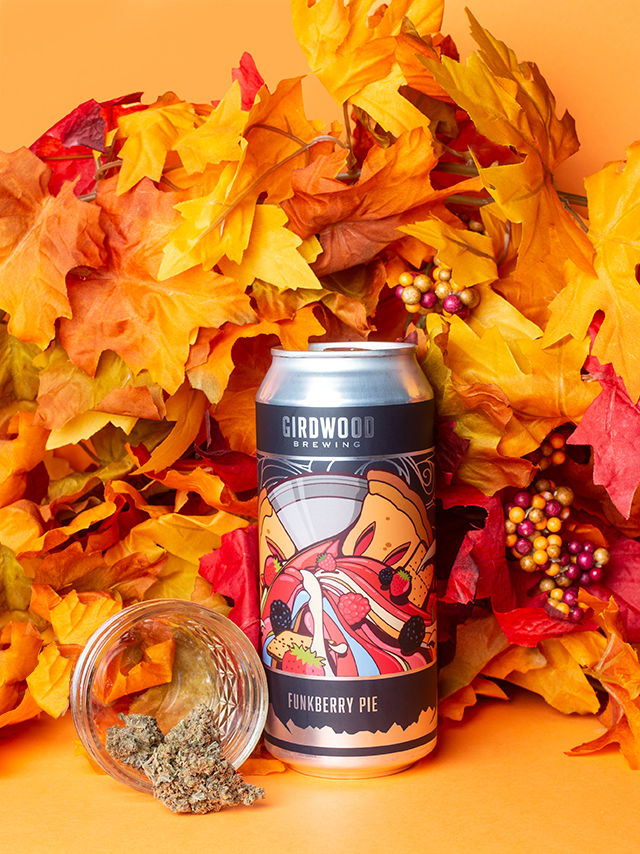 The Pairing
While the colder months are coming, that doesn't mean you can't still go on a vacation in your mind. The mix of tropical smoke from a big toke of Chiquita Banana H3 and the tart fruit-forward flavor of Funkberry Pie will have you picturing warm sandy beaches. For maximum chill vibes, we'd recommend following up a big toke of Chiquita Banana with a sizable sip of Funkberry Pie. The beer's finishing notes of graham cracker and vanilla linger, leaving your taste buds cheering for more.
This article was originally published in the September 2022 issue of All Magazines.
View our archive on issuu.