This full spectrum CBD cosmetic line looks, feels and provides the results of a professional medical-grade dermatological treatment! We tried the Transdermal Lotion and Lemongrass Salve during the harshest winter months in order to discover the true results of the East Coast Herbalist line.
The day after a huge New England snowstorm, I noticed that my skin was extremely dry. I messaged my friend Samantha Tavares, who is one of the sales reps at CBD Releaf Center, and she knew just the thing to help: the therapeutic and high end East Coast Herbalist lotion and salve. Initially, the packaging looks expensive – all white with gold trim and clean lines. And let me tell you, the first impression does not disappoint.
Transdermal Lotion
250mg full spectrum CBD
This lotion is unscented with a light and airy texture. I applied this directly to my face after the shower and found it to be moisturizing with no lasting residue, which was perfect. This product is gentle enough for the most sensitive skin and can be applied multiple times throughout the day. With ingredients like aloe barbadensis and evening primrose oil, you can absolutely feel the results of this lotion. Dry skin became moisturized and flakiness became plump, even within a few day's usage.
Lemongrass Salve
500mg full spectrum CBD
A therapeutic, lemony salve with top quality ingredients, East Coast Herbalist gets right to the point with this topical that has only five ingredients: full spectrum hemp extract, organic coconut oil, organic beeswax, shea butter and lemongrass extract. The shea butter is unexpected and provides a lighter, non-greasy application to this powerful salve. Meant for deep skin relief in smaller areas like elbows and knees, this product is also great for therapeutic massages for tired and tense muscles. Pro Tip: After rubbing the salve into the affected area, wipe away any residue that hasn't been absorbed into the skin. Apply several times throughout the day and see results immediately.
**All phytocannabinoid rich full spectrum hemp extract is tested at the East Coast Herbalist production facility and at ProVerde Laboratories, Inc. in Milford Mass.**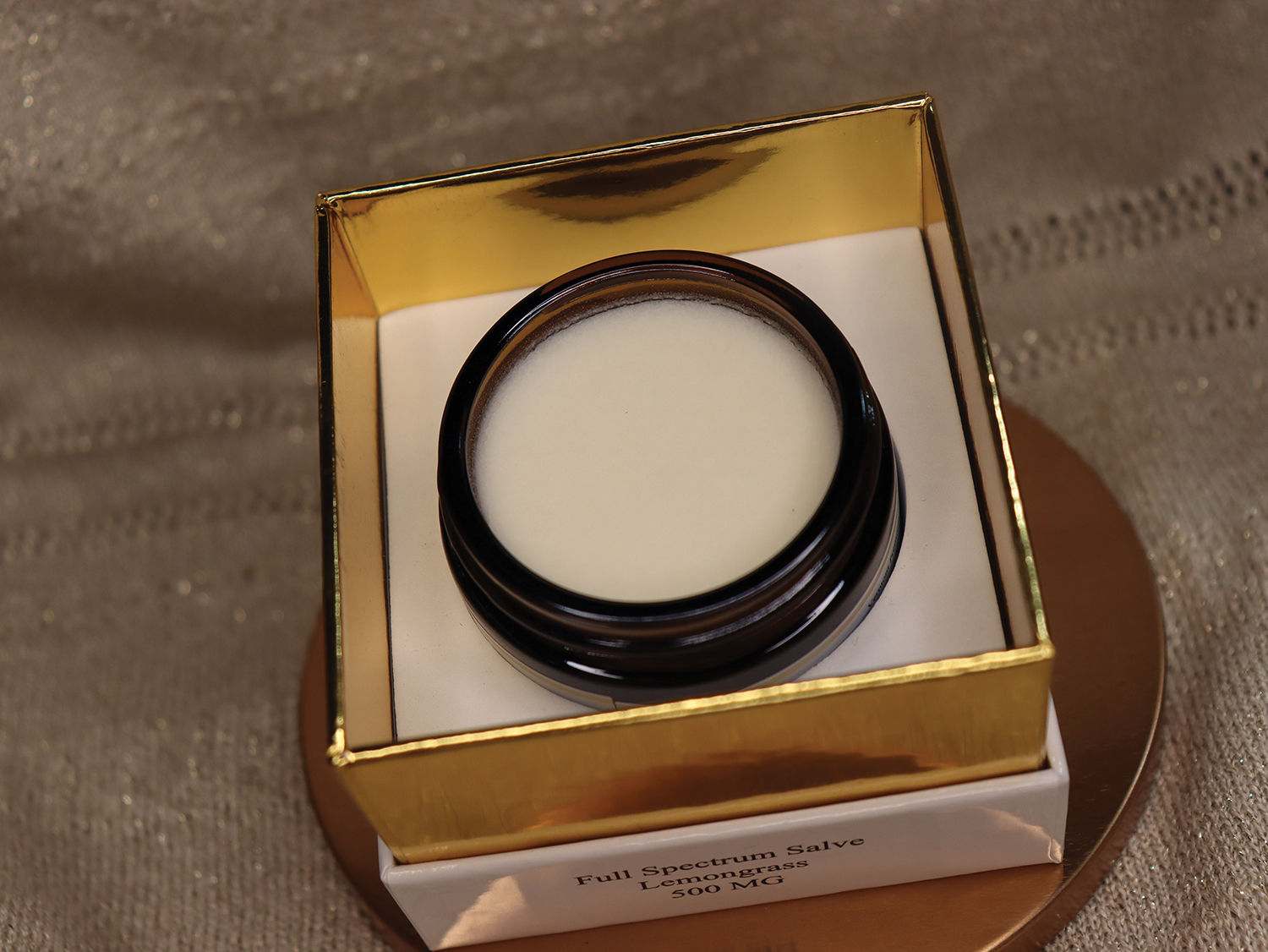 East Coast Herbalist: 900 Victory Hwy Ste 11, North Smithfield RI 02876
Phone & Web: (888) 745-4367 | eastcoastherbalist.com | @east.coast.herbalist | mycbdreleafcenter.com | @cbdreleafcenter
Available for Purchase At:
421 Pulaski Blvd. Bellingham, MA 02019
375 Putnam Pike, Smithfield RI 02917
143 Elmgrove Ave., Providence RI 02906
9 Church St., Pascoag RI 02859
1341 West Main Rd., Middletown RI 02842
This article was originally published in the March 2021 issue of Northeast Leaf.
View our archive on issuu.