It was an unseasonably cold February night in 2018 when I found myself in one of Alaska's roughest neighborhoods. Indistinct shouting and blaring police sirens cut through my anxiety as I approached a wooden lean-to lit by only a neon green sign that read "Smoke Shop." When I opened the creaky front door, I was greeted by dim fluorescent lights and a slew of unsavory characters who were probably just as confused by my presence as I was. But we were all there for the same thing: kratom.
Derived from the Mitragyna speciosa tree that is native to Southeast Asia, kratom has been consumed for centuries. An herbal cure-all of sorts, kratom is said to treat everything from impotence to stomach bugs, as well as ease pain and anxiety. While the plant has a rich history in Eastern medicine, it is relatively new to the Western consciousness.
First introduced to Europe in the early 19th century by Dutch botanist Pieter Korthals, the plant has yet to gain wide acceptance in the United States, in part, because of misinformation. So, why has this humble plant become so demonized in the United States?
According to Mac Haddow, a Senior Fellow on Public Policy at the American Kratom Association, the answer is relatively straightforward.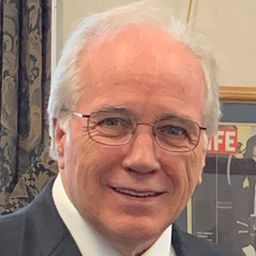 "It's probably an outgrowth of the [FDA] bias against all-natural products. They hate homeopathic products, and they hate plants and anything that doesn't require a 'New Drug Application,'" says Haddow.
The problem, Haddow believes, is akin to the FDA's response to vitamin supplements in the '90s. In 1991, the Nutrition Advertising Coordination Act was introduced, under which the FDA would have the power to tighten the regulations regarding supplement labeling. The Act was shot down and replaced by the Dietary Supplement Health and Education Act (DSHEA) in 1994 during the Clinton Administration. Under the DSHEA, a dietary supplement cannot be approved or authorized for investigation as a new drug, antibiotic, or biologic unless it was marketed as a food or dietary supplement before such approval or authorization.
This distinction becomes important when it comes to the ability of kratom producers to market or advertise their product as being able to treat illness. More importantly, it stifles one major sector of kratom consumers: those trying to beat their opioid addiction.
When used in small doses, kratom works as a stimulant – similar to drinking an energy drink. In large quantities, kratom can have an analgesic effect as it binds to the body's natural μ-opioid receptors (MOR). Unlike prescribed opioid drugs such Tramadol and Percocet, the bond kratom forms to the MOR are weak – reducing the likelihood of forming an addiction, making it a possible answer to the opioid crisis.
"The difference is significant because kratom doesn't give you that reinforcing high, so therefore, it doesn't have addiction liability. What happens with traditional opioids is that they go to your respiratory system, and that's what accounts for the majority, or the vast majority, of opioid overdoses. You literally suffocate. Kratom has no significant impact on your respiratory system," explains Haddow.
Suppose Haddow is correct in his assertions, and kratom can wean those addicted to prescription opioids of their affliction. Why is kratom currently classified as a Schedule I drug alongside Cannabis, heroin, LSD, ecstasy, meth and peyote?
In this, Haddow is succinct.
"[The FDA] has expansive power, and they disseminate propaganda about [kratom]. They infect the whole discussion from a public policy standpoint by citing a string of deaths that were previously attributed to kratom, but have since been refuted," says Haddow.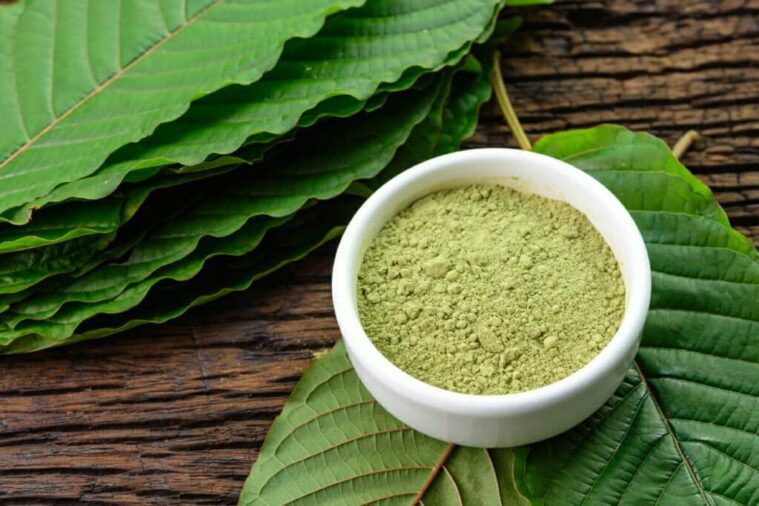 The most damaging narrative to come from the FDA concerns the death of nine Swedes in 2010. Two years later, the original cause of death was redacted by The National Board of Forensic Medicine in Sweden. While kratom was detected in the systems of the deceased, the Board determined that it was not the primary cause of death, but rather, it was the adulteration of the consumed kratom.
"Kratom in its pure state is not dangerous," insists Haddow.
Just like Cannabis, the problem is not the plant itself. It is the mismanagement of the product by smoke shops and other entities that saw the analgesic effect of kratom and thought, "Maybe we can mix it with some things."
On this, Haddow and the FDA agree.
"As we work to combat the opioid crisis, we cannot allow unscrupulous vendors to take advantage of consumers by selling products with unsubstantiated claims that they can treat opioid addiction or alleviate other medical conditions," wrote acting FDA Commissioner Ned Sharpless, M.D., in a June 2019 press release.
Without tight regulations and rigorous testing protocols, consumers can be putting themselves at risk by consuming kratom. But that doesn't mean that we should throw out the baby with the bathwater. As a 2020 Johns Hopkins led survey of 2,798 adult kratom users in the United States revealed, kratom is worth the investment of creating stringent regulations. In the survey, 87 percent of those consuming kratom to treat opioid dependence reported relief from withdrawal symptoms. Even more remarkable, 34 percent of addicts were free from opioids after a year.
"It's just like the FDA's response to supplements. The solution was not to ban them. The solution was to make sure that they were regulated properly. And that's what kratom needs, which is why we advocate at the state level right now for the kratom Consumer Protection Act, which essentially says you cannot adulterate it; you can't synthesize the alkaloids, you have to manufacture properly and label it properly," says Haddow.
If you are interested in learning more about kratom and the companies backed by the American Kratom Association, visit americankratom.org.