South American sativa-dominant genetics hold a special place in the hearts of older connoisseurs who wax poetic about the days of smoking from imported bales of Punta Roja, Oaxacan, Panama Red, Acapulco Gold, Michoacán, and Colombian Santa Marta Gold. But it's the equatorial Colombian that earned a reputation for an almost psychedelic effect – an uplifting and electric "buzz" as opposed to the lethargic "stone" from the more indica-dominant Afghan/Skunk varieties.
Inevitably, seeds made their way into the gardens of aspiring pot farmers, and the original 3-Way Colombian Haze strain was grown and bred in the mountains near Santa Cruz California by a man known as "G" around 1969. After exchanging seeds with "G" of the Haze Brothers, Skunkman Sam kept the Haze alive and intact throughout the '70s and eventually brought the strain to Amsterdam to help launch his first commercial seed company Sacred Seeds along with Skunk #1 and a few others. He continued to refine the Haze throughout the '80s and '90s.
In 2012, Sam gifted some of his IBL Haze seeds to lifelong activist and Cannabis luminary Todd McCormick along with permission to continue spreading the Haze to aficionados and breeders alike. Todd tells me, "I was growing and breeding with the Original Haze for my own consumption from 2012 to 2018 when I asked Sam if I could reproduce the seeds and sell them and he said yes, and consulted me on how to best do it in order to best preserve the genetics."
Todd continues, "The original Haze seeds on my site are an open pollination of only Original Haze grown in my greenhouse. Multiple males and females were used in order to capture as much of the genetic variation as possible. My goal was to influence the original combination of genetics as little as possible, thus preserving the line of seeds." This is the Original Haze strain that he now offers from his and partner Mel Frank's Authentic Genetics Seed Company or AG Seed Co. for short.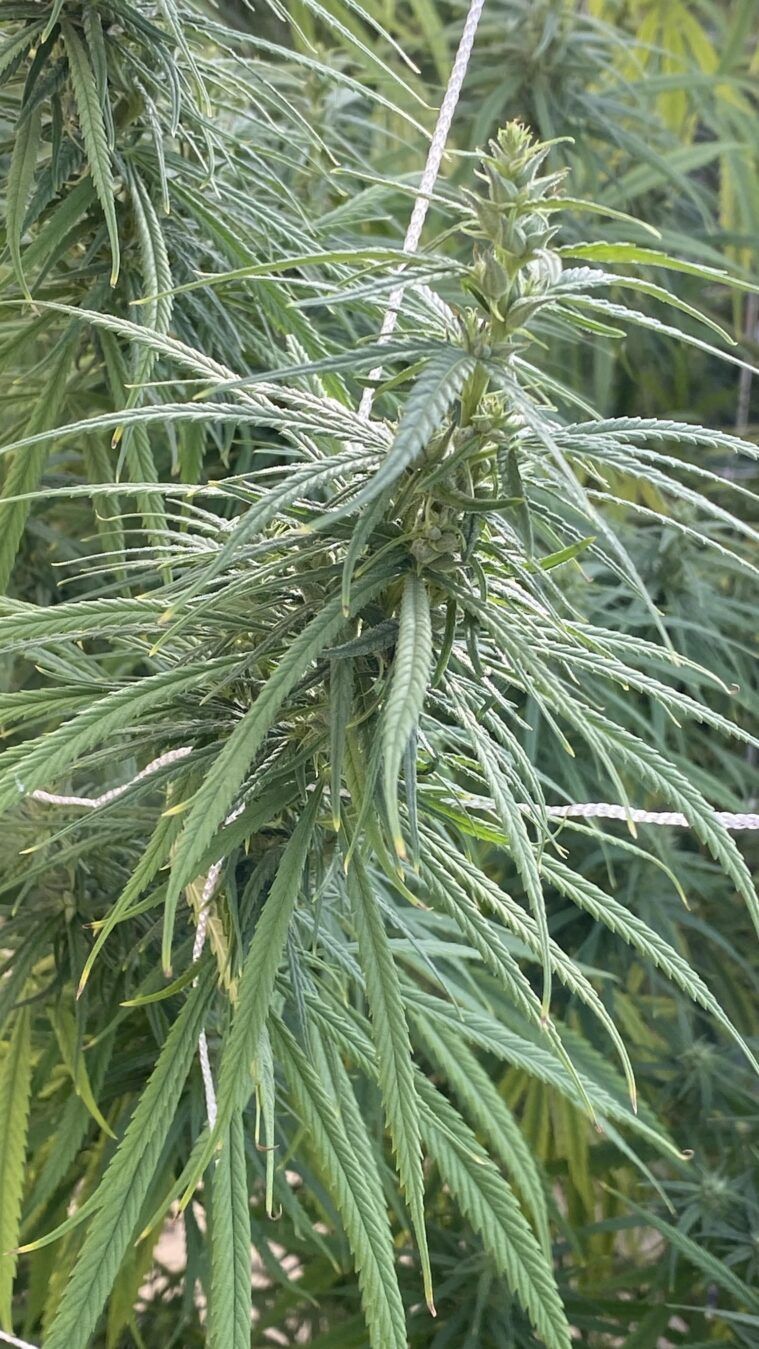 Growers should be well aware of a longer flowering time (10-14 weeks) and a plant that will stretch substantially and grow fairly wispy flowers compared to the hybrids most are used to these days. But their patience will be rewarded with some of the most interesting buds with hints of lemon, spices, and cedarwood in the scent and an unmatched potency, famous for having no "ceiling", meaning as you keep smoking it, you get ever higher!
Todd also notes that aspiring breeders would benefit from crossing their choice stable females with Original Haze pollen (or pollinate and Original Haze female with "keeper" male pollen of their own) resulting in unique phenotypes from which to choose brand new flavors and create their own original varieties. Pure sativa genetics like this, untouched by Afghan/Skunk lines, are rare and make for very interesting breeding material. This strain is unlike anything you can find at most dispensaries or even in the traditional legacy marketplace – it's something you have to grow out yourself to truly appreciate and enjoy…