Yay July! Here are three simple recipes that will delight, and you never have to turn on the oven. That's how I like my July. And August. Top of the stove cooking is fine, but if I can toss, blend, stir and slice, I'm good. In these recipes a teaspoon of infused oil or butter is 5mg, and I went with the indica-dominant Cosmic Terps from Mr. Nice Guy. It makes me feel really good and I must say, although I rarely admit it, I smoke a bowl of this while indulging in the desserts! I've been told that I shouldn't talk about smoking and only focus on eating, but I love a joint or pipe. Love to taste the terps!
---
Stuffed and Stoned
Serves 12 | 5mg THC per slice
I am not suggesting that you bake the cake. It's July. Buy any cake that feels right in this preparation. That would mean pound cakes, sponge cakes and absolutely angel food. Scoop out the inside, fill it with fruit, and drizzle with infused raspberry sauce.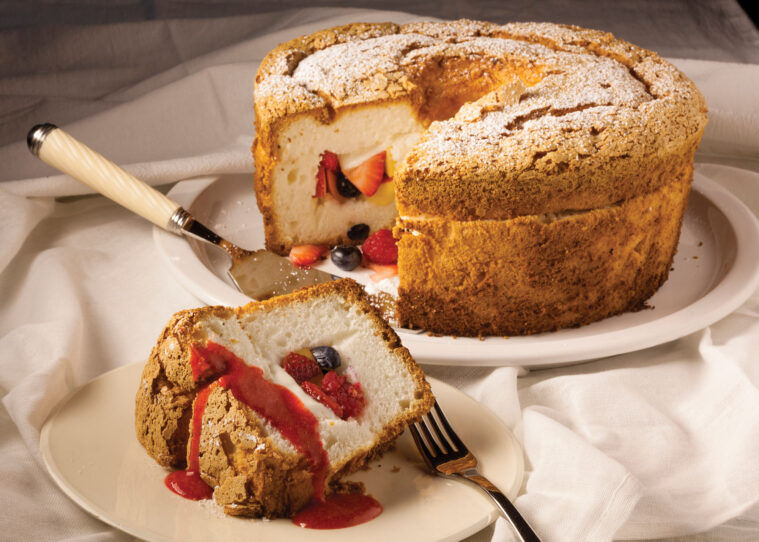 Ingredients:
2 cups raspberries
1 cup blueberries
1 cup sliced strawberries
1/4 cup granulated sugar
1 tablespoon lemon or orange juice
powdered sugar
Sauce
1 cup raspberries
4 tablespoons canna-butter, melted and cooled
2 tablespoons sugar
2 tablespoons orange juice
1 teaspoon vanilla
1 store-bought cake of your choice, 12 serving size
Directions:
1. In a medium bowl, combine the fruit with the sugar and juice. Chill.
2.  In a blender or processor, combine the raspberries, canna-butter, sugar and vanilla, until smooth. Chill. 
3. Place the cake on your work surface. With a serrated knife, slice the cake in half horizontally. Have the bottom half be taller. You can use toothpicks stuck in the sides to guide your cut, though by no means does it need to be perfect. Scoop the cake out of the bottom half.  
4. Fill the depression in the cake with the fruit. Smooth to be level, and put the top back on. 
5. Dust with powdered sugar.
---
Mango Shake and Bake
Serves 2 | 5mg THC per glass
Some say the terpene myrcene, in mango, helps you get a little higher. I love that. Use any type of ice cream or milk, non-dairy is fine. If the mango is sweet, no extra sugar is needed. If you are wanting a thicker shake, freeze the mango before blending. Ice works too, but it waters it down and that bums me out.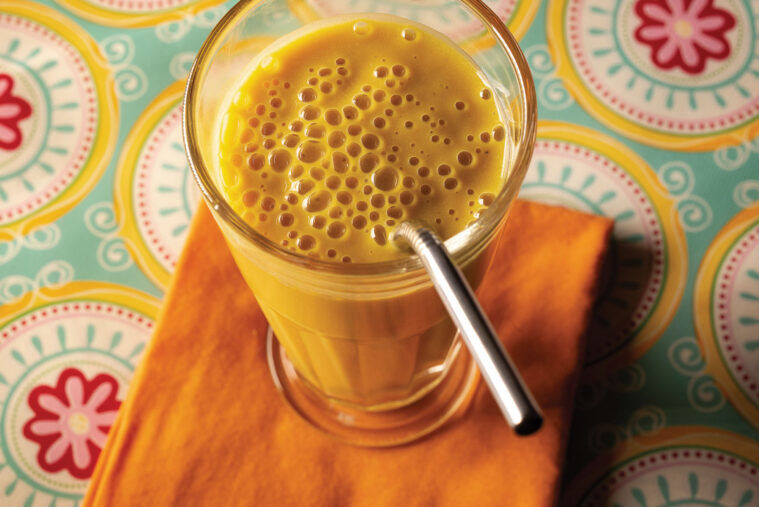 Ingredients:
2 large ripe mangoes, peeled and cut in pieces
1 cup vanilla ice cream, any type
1/2 cup milk, any type
2 teaspoons canna-butter or oil
2 tablespoons sugar (optional)
Directions:
1. In a blender, combine all ingredients. 
2. Divide between two large glasses. 
---
Fruity Whip
Serves 2 | 5mg THC per glass
If you haven't tasted cherries with almond flavor, you have missed a combination that is stellar. Cherry season doesn't last that long, seize while the iron is hot.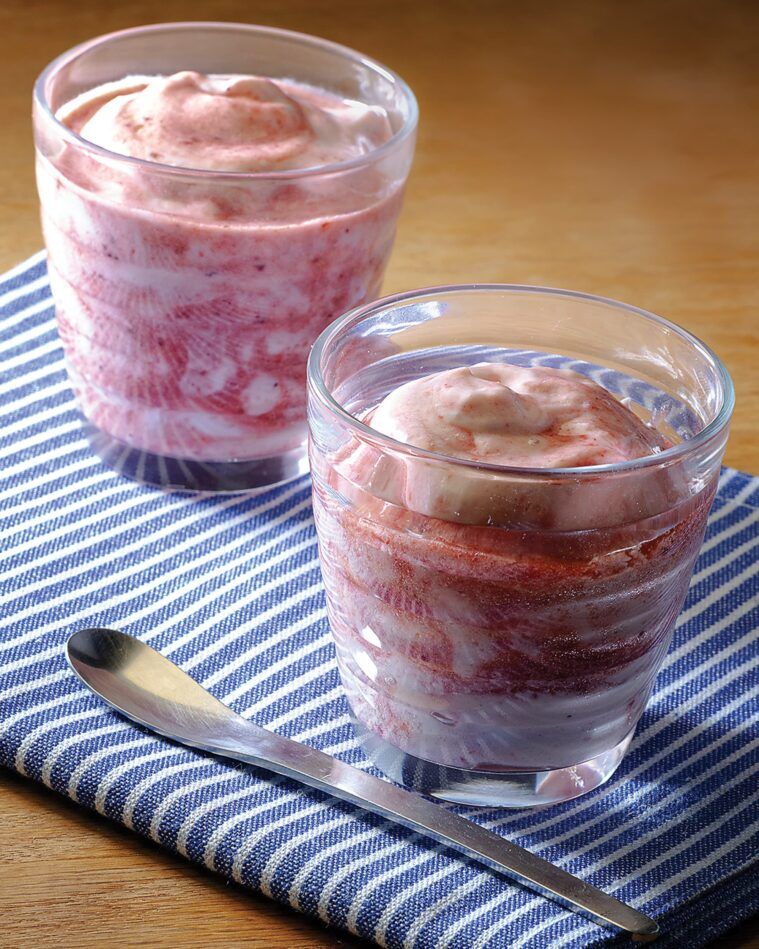 Ingredients:
1 1/2 cups vanilla Greek yogurt, chilled
24 pitted ripe cherries, chopped, keep juice
1 tablespoon sugar or honey
2 teaspoons canna-butter or canna-oil
1/4 teaspoon almond extract
Directions:
1. In a medium bowl, combine all the ingredients. Don't stir so much that you can't see both the yogurt and the fruit. It's prettier. Chill for an hour before serving.