As we begin the new year, some of us are planning to take better care of ourselves. More sleep, more exercise, more kindness, better diet. That's a good thing. We have had challenging times and they're not over yet – do what you can to be the healthiest version of you. I'm gonna try, I'll keep you posted! To be honest, I'm not terribly optimistic.
#eatyourcannabis #Don'tfeartheedible #bewell #cannabisandyou #Cannabisandme #Oliviainthehouse #ForbiddenFruit #Calyx&LMJ
Green Smoothie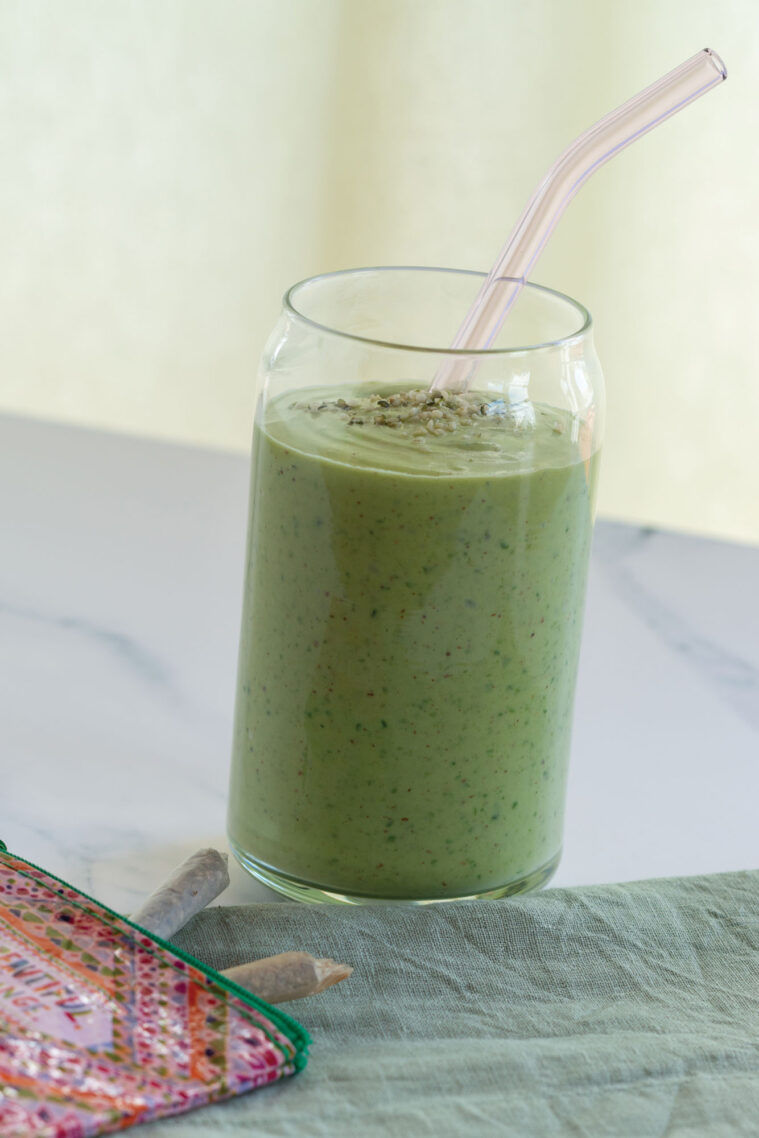 2 servings, 5mg THC each
1 ripe avocado
1 1/2 cups coconut milk
1/2 cup cashew butter
1-2 tablespoons honey, or other sweetener
2 teaspoons canna-butter or oil
2 teaspoons hemp or chia seeds
1. In a blender combine the avocado, coconut milk, cashew butter, honey and canna-butter. Process until smooth.
2. Divide between two glasses and top each with the seeds.
---
Edible Energy Bonbons (I like them slightly frozen)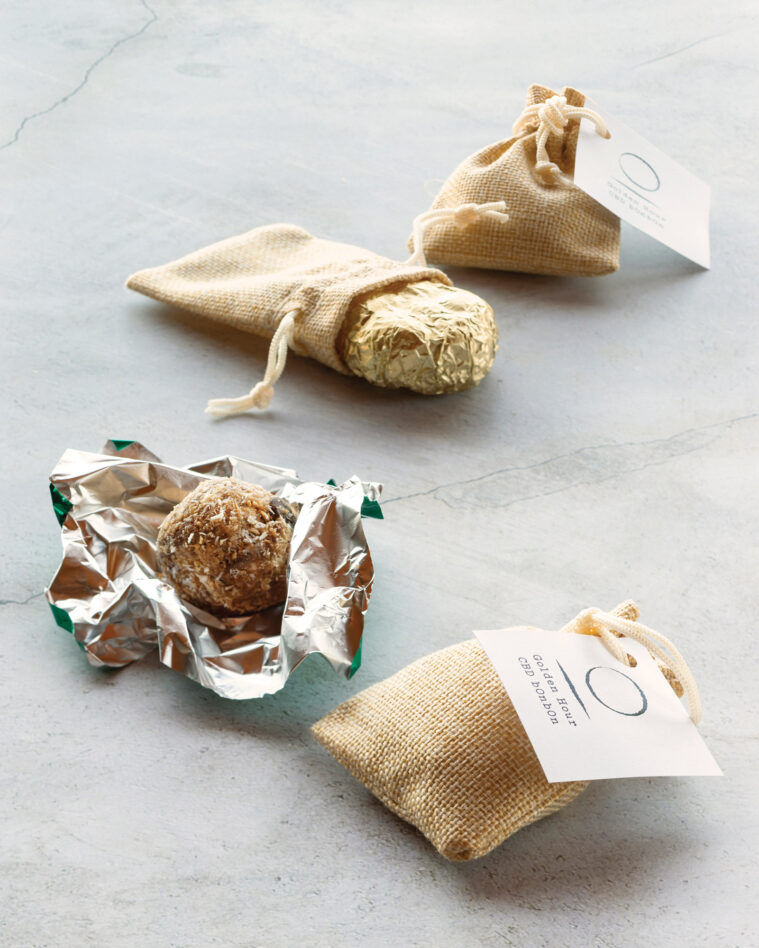 20 Bonbons, 5mg THC each
1 cup rolled oats
1/2 cup almond butter
1/2 cup hemp seeds
1/2 cup dark chocolate chips
10 teaspoons infused coconut oil
1/4 cup maple syrup or honey
1 tablespoon chia seeds
2 teaspoons vanilla extract
1/2 cup shredded unsweetened coconut, toasted
1. In the bowl of a food processor, combine the oats, almond butter, hemp seeds, chocolate chips, infused oil, maple syrup, chia seeds and vanilla. Process until smooth. Chill for at least an hour.
2. Divide the chilled dough into 20 pieces. Form into balls and roll through the toasted coconut, pressing gently to adhere. Store in the fridge.
---
Granola and Granola Bowl Bomb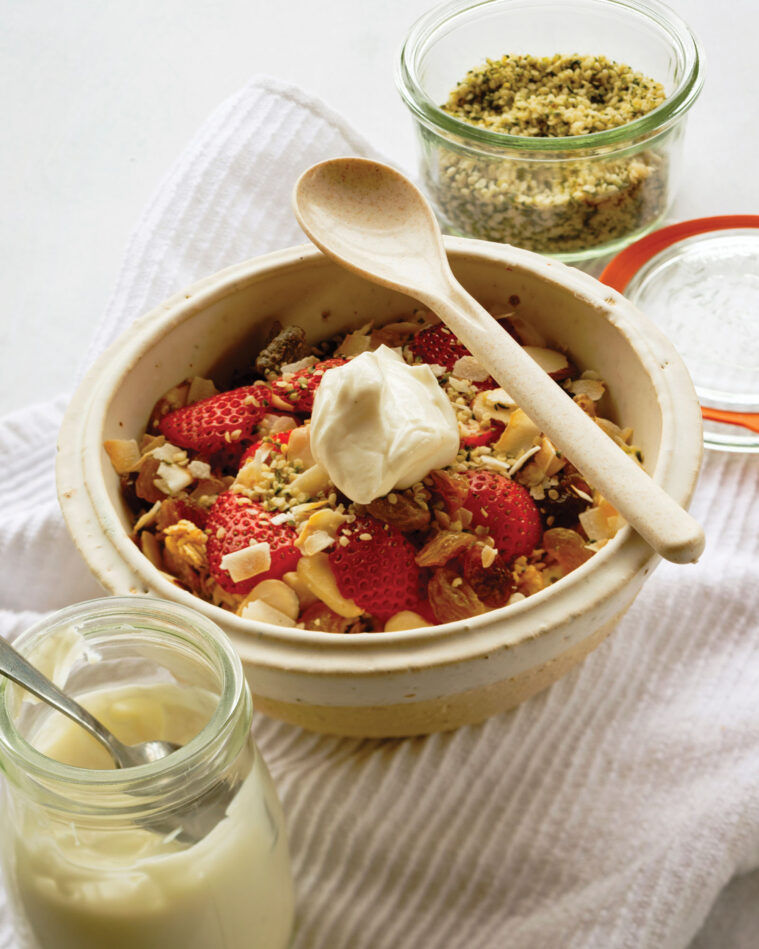 Makes 6 cups, 12 servings 
5mg THC per serving
4 cups rolled oats
1 cup raw almonds, roughly chopped
1/2 cup lightly toasted walnuts, roughly chopped
1/2 cup chopped dried apricots
1/3 cup dried cranberries
1/3 cup chia seeds
2 teaspoons ground cinnamon
1/4 teaspoon nutmeg
pinch salt
2/3 cup maple syrup
2 tablespoons infused coconut oil or butter
2 teaspoons vanilla
1. Heat the oven to 300 degrees.
2. In a bowl combine the oats, almonds, walnuts, apricots, cranberries, chia seeds, cinnamon, nutmeg and salt.
3. In a bowl combine the maple syrup, infused oil and vanilla. Pour this mixture over the oat mixture, mix and spread on a parchment covered sheet pan.
4. Bake, stirring occasionally until the granola is golden brown. Judgment call here, I like my granola on the darker side of golden brown –  let your heart be your guide. Expect it to take 35 to 45 minutes. Cool completely before breaking into clusters. The clusters are the best. Keep in an airtight container.
Granola Bowl
Serves 1, 5mg THC
2/3 cup vanilla yogurt
1/2 cup granola
2 tablespoons golden raisins
3 strawberries, trimmed and sliced
2 tablespoons toasted coconut flakes
2 tablespoons sliced almonds
1 tablespoon flax seeds
1. You really just want to mix this stuff.