It's the start of a new year. Hey, let's try to make it a good one! My goal is to be nice, do a tiny bit of exercise at least monthly, talk my husband into letting me get a squirrel, and do a little book about soup. I love making soup … and these three are soul-warming and will give you a delightful buzz. Because everyone has a different tolerance, I keep the soups lightly infused. However, I make infused croutons so people can dose their soup to the perfect potency. Just cut up some crusty bread and saute it in cannabutter or oil, maybe with a little garlic.      
---
Broccoli & Cheese Soup
Serves 6
When I worked in a restaurant in New York years ago, this soup was the most popular. It's creamy, rustic and quite hearty.
Ingredients:
2 tablespoons butter
2 tablespoons canna-butter
1 small onion, chopped
3 tablespoons all-purpose flour
2 cups vegetable stock
1 large head broccoli, cut into florets
2 cups milk
1 cup half-and-half
3 cups freshly-shredded sharp cheddar cheese, plus extra for garnish
Salt (kosher or sea) and freshly ground black pepper, to taste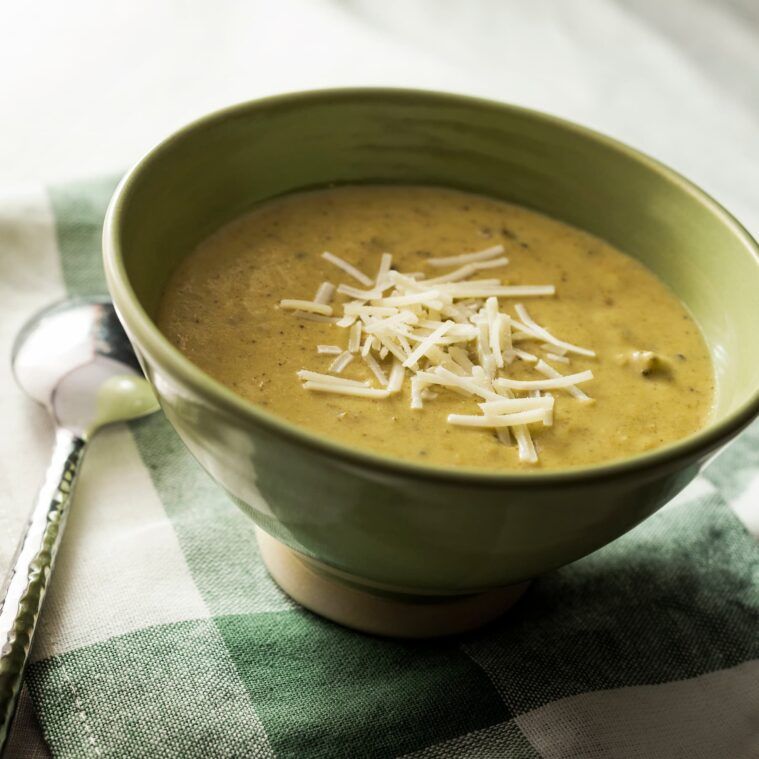 Directions:
1. In a large pot, melt the butter and cannabutter over medium-low heat. 
2. Add the onion and sauté until translucent, 4-5 minutes.
3. Sprinkle in the flour and cook, stirring for 1-2 minutes to eliminate the raw-flour taste, not letting it brown.
4. Add the stock and broccoli and cook for 9 minutes. Turn off the heat and let the soup cool slightly.
5. Working in two batches, puree the soup in a blender or food processor. Or, if you have an immersion blender, you can puree the soup directly in the pot.
6. Return the blended soup to the pot. Over medium-low heat, add the milk, half-and-half, and cheddar, stirring until the cheese melts.
7. Season the soup with salt and pepper, and garnish with more cheddar before serving. 
---
LENTIL SOUP
Serves 6
Lentil soup always sounds so sad and dull… until we have a bowl and are reminded of how warming and rich it can be.
Ingredients:
2 tablespoons canna-olive oil
1⁄2 medium onion, diced
1 medium carrot, diced
1 stalk celery, diced
2 garlic cloves, minced
1 quart chicken or vegetable stock
1 (15oz) can diced tomatoes
1 1/4 cups yellow or red lentils, rinsed
1 teaspoon ground cumin
1 teaspoon sherry vinegar
4 strips cooked bacon, chopped, for garnish
1 cup croutons, for garnish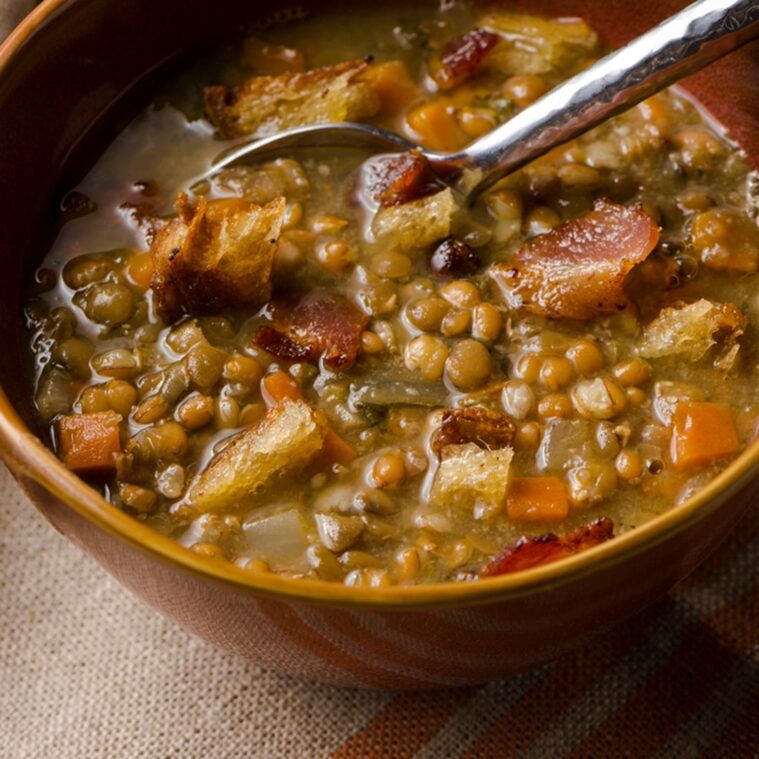 Directions:
1. In a large pot, heat the canna-olive oil over medium heat. Add the onion, carrot, celery and garlic, and sauté until tender, 7-9 minutes. 
2. Add the stock, tomatoes, lentils and cumin, and simmer for 45 minutes. 
3. Stir in the vinegar and serve garnished with the bacon and croutons. 
---
CIOPPINO
Serves 6
Cioppino is an Italian-American stew that originated in San Francisco in the late 1800s. It was originally made by fishermen to use up their catch of the day… we recommend you use whatever fish and shellfish looks best at the market. Serve with pita or bagel chips or croutons, and pass the hot sauce!
Ingredients:
1 tablespoon canna-oil
1 medium onion, cut into wedges
3 garlic cloves, mashed
1 (28oz) can crushed tomatoes
1 (8oz) jar clam juice
1⁄4 cup full-bodied red wine, such as a cabernet or pinot noir
1 pound assorted fish of your choosing, skinned and cut into chunks
1⁄2 cup shucked mussels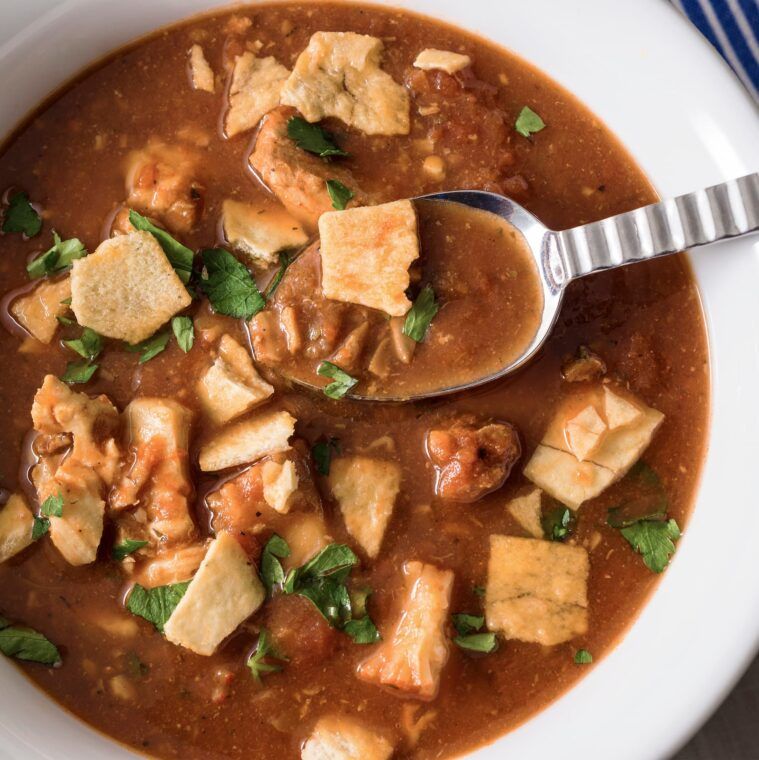 Directions:
1. In a large saucepan, heat the canna-oil over medium-low heat. Sauté the onion and garlic until translucent, 4-6 minutes.
2. Reduce the heat to low. Add the tomatoes, clam juice and wine, and simmer until hot – 12-15 minutes.
3. Add the fish and mussels, and simmer until the fish is cooked through – 5-7 minutes. Serve hot.