This May, I'm bringing a little south of the border love with these easy and yummy, infused recipes. I've been craving Mexican food a lot and loving the bold, strong flavors. As luck would have it, I was able to find one of my favorite strains – Acapulco Gold – for this month's recipes. This spectacular blast from my past is a sativa dominant, hard to find, potent plant. And it's real pretty too.
Guacamole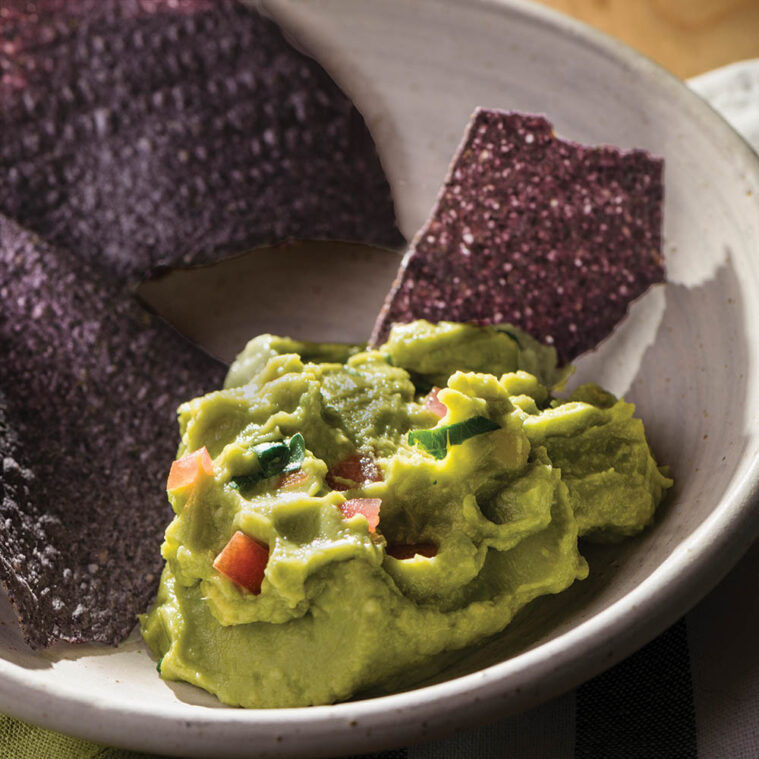 Avocados have tremendous health benefits and they also taste great, especially when made into guacamole. To keep your guac from turning brown, drizzle it with citrus juice and press plastic wrap snugly into its surface (this limits the oxygen exposure that leads to browning). We like our guacamole chunky, so we mash the avocado only enough to break it up a bit … but you can make yours as smooth as you like.
Makes 2 cups, ½ cup serving size
Ingredients:
2 large ripe avocados, peeled and seeded
Juice of two medium limes
4 teaspoons canna oil
½ small red onion, diced
¼ cup finely chopped cilantro leaves
½ teaspoon kosher salt
1 small tomato, seeded and chopped (optional)
Directions:
1. In a medium bowl, mash the avocado.
2. Add all the other ingredients and mix thoroughly.
Chorizo-Cotija Cheese Quesadillas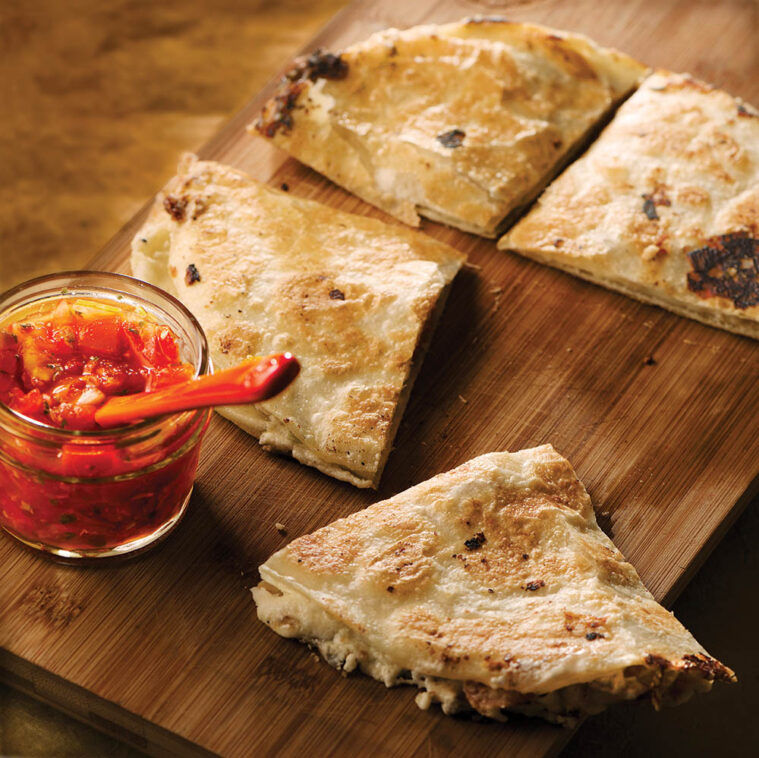 A quesadilla can be so much more than just melted cheese in a tortilla. This version pairs spicy chorizo with the salt and tang of this Mexican cheese.
2 servings, ½ quesadilla
Ingredients:
1 tablespoon olive oil
2 green onions (white and green parts), chopped
1 link chorizo, removed from the casing and crumbled (or ¼ cup bulk chorizo)
¼ cup cotija cheese
2 teaspoons canna oil
2 flour tortillas (6-inch)
Sour cream, for serving (optional)
Salsa, for serving (optional)
Directions:
1. In a medium skillet, heat the olive oil over medium heat.
2. Add the green onions and chorizo, breaking the sausage up with a spoon into small pieces. Sauté until the onions are tender and all the pink has disappeared from the meat.
3. In a medium bowl, stir together the cheese and canna oil. Add the chorizo mixture and mix thoroughly. Don't wash the skillet.
4. In the same skillet, heat one of the tortillas.
5. Spread the filling across one tortilla, leaving a ¼ inch border around the edges, and place the second tortilla on top.
6. Cook the quesadilla, turning once, until golden brown – 5 to 7 minutes total.
7. Let the quesadilla rest for a few minutes before cutting it in half and serving it with the sour cream and salsa, if using.
Mexican Hot Chocolate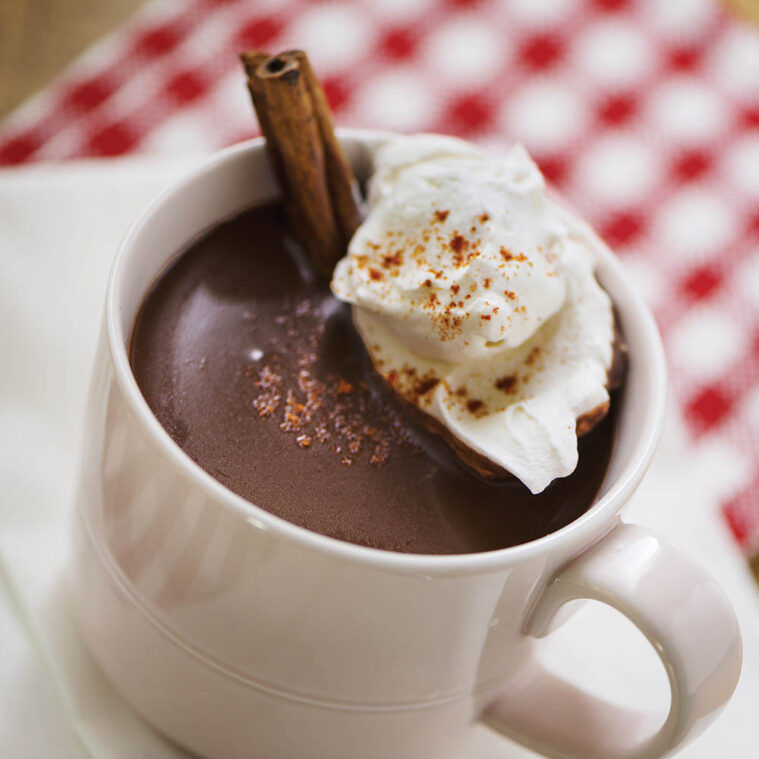 Rich, spicy and elegant, this hot chocolate is one of our favorite indulgences. And it's not just for winter – we drink it year round. For extra glam, top it with whipped cream and serve it with a cinnamon stick for stirring.
2 servings
Ingredients:
6 tablespoons dark chocolate hot cocoa mix
1 ½ tablespoons chocolate syrup
2 teaspoons canna butter, at room temperature
2 small pinches of chili powder (optional)
½ cup whole milk, heated until warm to the touch
1 ½ cups water, heated until warm to the touch
¼ teaspoon ground cinnamon or two pinches of cayenne pepper, for garnish
Directions:
1. In a saucepan, whisk together the cocoa mix, chocolate syrup, canna butter and chili powder, if using, over medium-low heat until the butter has melted and the mix has dissolved.
2. Pour the warmed milk into the pan and whisk until well combined.
3. Pour the warmed water into the pan and whisk to combine. Reduce the heat to low and warm the chocolate until hot, 2 to 3 minutes.
4. Divide the hot chocolate between two mugs, and garnish each mug with 1⁄4 teaspoon cinnamon. Serve immediately.