I don't know about you, but come February I need some food love. I live in Portland, Oregon – it has been rainy and chilly for months now – and I want some sun. And no, I won't get sun for weeks and weeks, so I am treating myself to three recipes that help soothe my winter gloom. Nothing hard, nothing not delicious. Share your treats and share the love … now more than ever.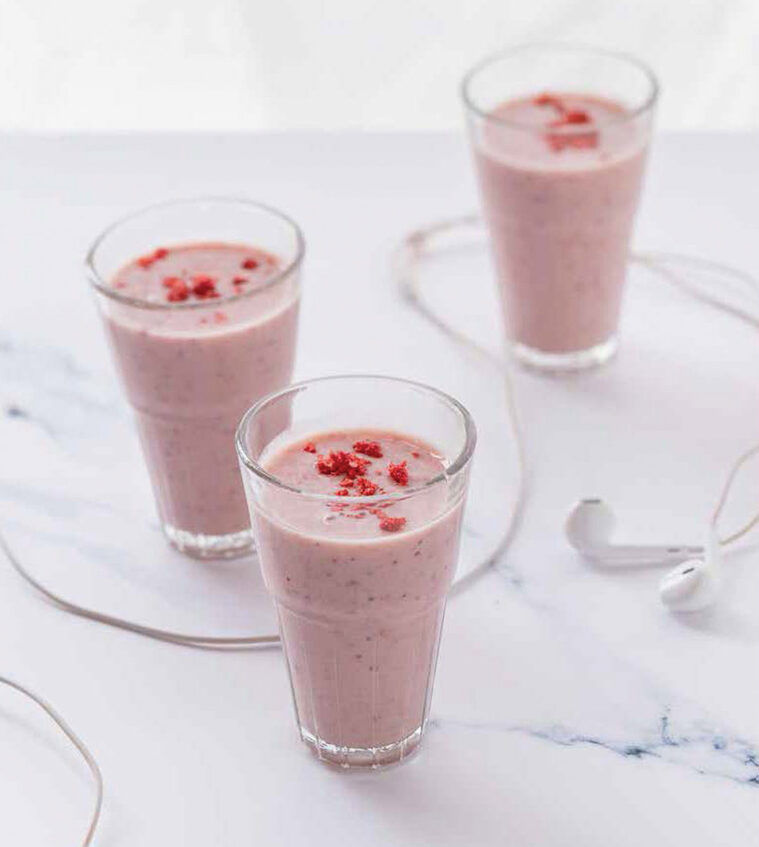 Pink
Serves 4
I rarely use frozen fruit, but good quality frozen strawberries work well in this recipe – allowing it to be a year round treat. You can use any berry you like, it just may not be pink. And that's sad.
Ingredients:
2 cups almond milk, or any other milk
1 cup frozen strawberries, sliced
1 small frozen banana, sliced
1/2 cup strawberry yogurt
1/4 cup pineapple juice
4 teaspoons canna oil or butter, 20mg THC total
1-2 tablespoons honey
2 tablespoons crushed dehydrated strawberries, garnish
Directions:
1. In a blender, combine all ingredients except for the dehydrated strawberries and process until smooth.
2. Divide between four glasses. Garnish with the dehydrated strawberries.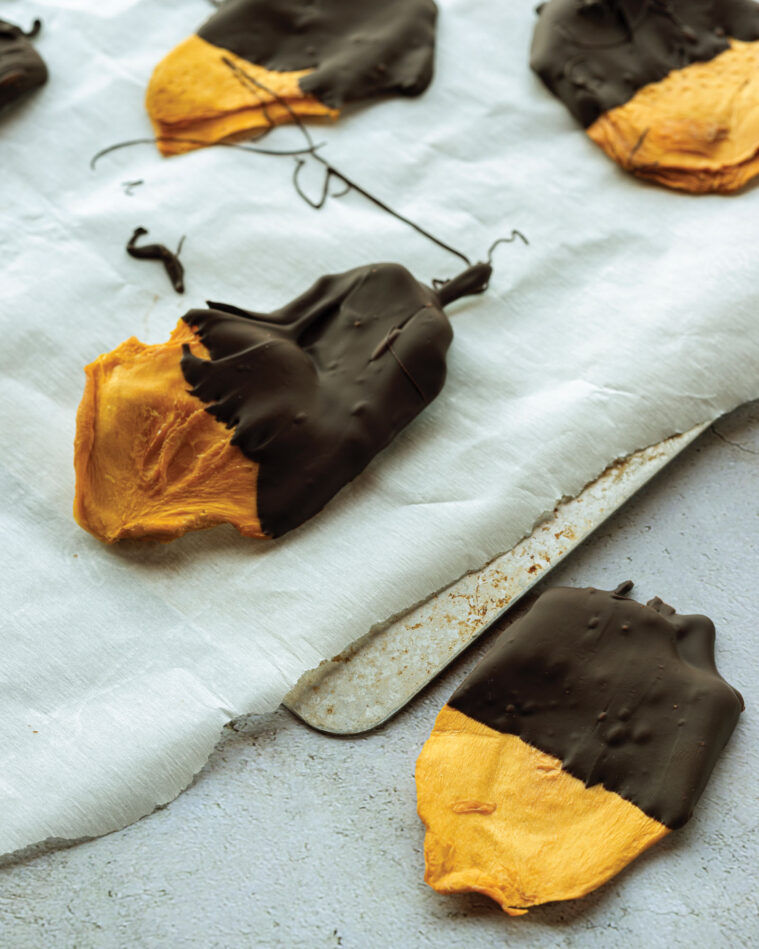 Dipped Mango
12 pieces | 2mg THC each | 2 per serving
Some say that mango, full of the terpene myrcene, adds to your Cannabis experience. That rocks.
Ingredients:
1 cup dark chocolate chips
1 tablespoon canna butter or oil, 24mg THC
12 large pieces dried mango
Directions:
1. Line a sheet pan with parchment.
2. In a small, microwave safe bowl, melt the chocolate on 50% for 30 seconds. Check, stirring the chips, and if not melted continue melting at half power in 15 second intervals. When melted, stir in the infused oil or butter.
3. Dip the mangoes into the chocolate, then lay on the parchment for at least 30 minutes to set.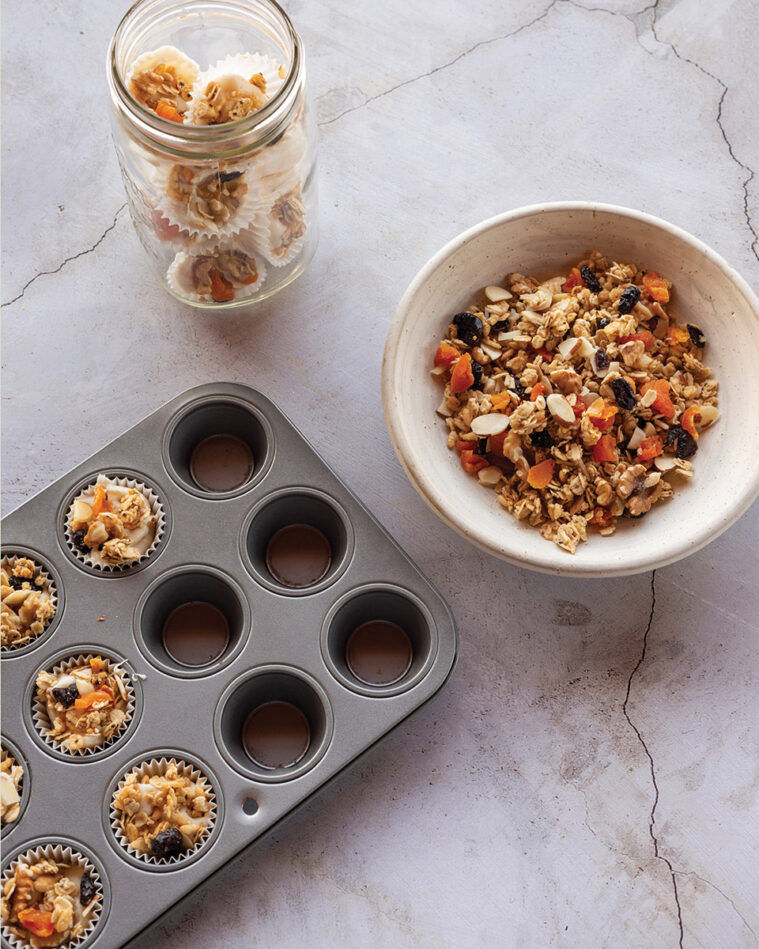 It's a Cluster
24 clusters | 2mg THC each | 2 per serving
One of my favorite food and Cannabis combinations is white chocolate, granola and weed. There's an earthiness that kind of blows my mind. Every time I try these I am reminded, and eat way more than I should.
Ingredients:
2 cups white chocolate chips
2 tablespoons coconut oil
2 tablespoons infused oil or butter, 48mg THC
1 cup granola
1 cup semisweet chocolate chips
Directions:
1. Place a 24-cup mini mold on your work space. Place paper liners in each cup.
2. In a double boiler, over low heat, combine the chips and the oils. When almost fully melted, remove from the heat. Spoon the white chocolate into each cup, and top with a teaspoon or more of granola.
3. In a double boiler, over low heat, melt the semisweet chips. Top the granola with the melted chocolate, immediately followed by the remaining granola. Allow to set for at least an hour.