Nothing draws ire from an Alaskan cultivator quite like the topic of Matanuska Thunder Fuck (MTF). While some claim they have smoked "real" MTF, those people are actually few and far between.
"Look, there was never an MTF strain," Green Go LLC Owner Fuzzy Millhouse explained with exasperation on a garden tour in 2020. "It was just something made up by people sitting in a garage trying to find a way to sell it on the black market."
According to Millhouse, in the '70s and '80s, everything coming out of Alaska was called MTF – regardless of its genetics. But for a strain that put Alaskan Cannabis on the international map, why is there so much contention about the legitimacy of the strain? And perhaps more importantly, why does it matter?
The fodder for the legend that would become MTF actually began 2,000 miles away from the Mat-Su Valley in 1974 when High Times first mentioned it in print. Within months, the price of MTF shot up to $70 an ounce and everyone wanted skin in the game.
"I've been growing here since the 80s, and in my opinion, there really was no MTF. We were all growing and mixing variations of Northern Lights #5 and Maui Wowie. It all came down to good marketing," said long-time valley cultivator and owner of Karma Grown, Tom Holohan.
But High Times' involvement in the legend's development wasn't over yet. When the landmark Alaska Supreme Court decision Ravin v. State was decided, High Times writer Blair Sachs-Benedict was there to cover it. In August 1975, Alaska and MTF were the cover story.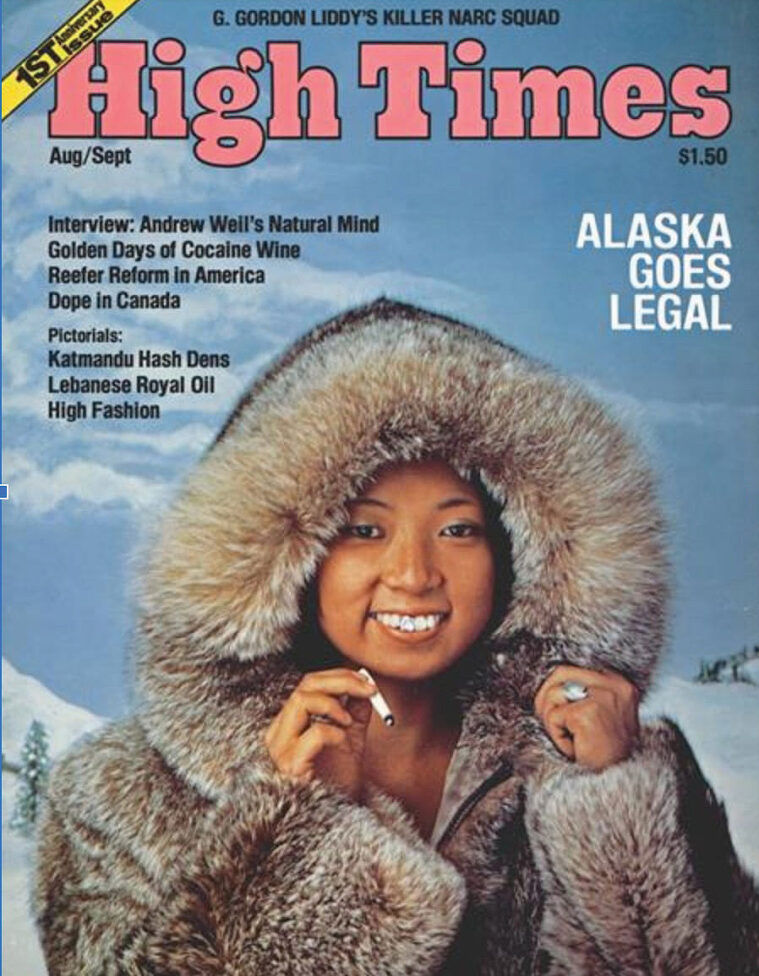 "MTF buds are the size of a malamute's paw … the weed burns slowly, evenly, showing its good breeding, and the taste is smooth and full, with an authoritative bite," wrote Sachs-Benedict, who said he had never tried better weed.
With a blessing from the preeminent authority on Cannabis, demand for MTF reached a fever pitch. So, it was only natural that Alaskans claimed the strain as their own to reap the benefits of all the free press. The downside was that it muddied the waters and made it nearly impossible to find the original strain that caused so much commotion. Moreover, a grower's bust of the purported strain originator, a man simply known as Nordhoff, also called into doubt whether the original genetics were saved – that is, if they existed in the first place.
In recent years, there has been a resurgence of the infamous MTF, but its origins are no less shrouded in mystery.
"We get people trying to sell us MTF all the time, but when we ask about the genetics, they get sketchy and defensive," said a local buyer who preferred to remain anonymous.
MTF is the perfect anecdote for what is happening in much of the industry right now. Classic strains are being phased out in favor of flashier, well-marketed offshoots. Maybe constant pheno hunting is the new name of the game in Cannabis. Still, as an Alaskan who grew up feeling proud of our state's contribution to the global Cannabis market, I can't help but wonder what we're losing in our pursuit of the next best thing.