The University of Maryland School of Pharmacy (UMSOP) triumphed over a torrent of tribulations in its trial run to graduate 132 students from the nation's first-ever Master of Science in Medical Cannabis Science and Therapeutics program.
"With all of the stresses in the world, the fact that 132 were able to persist and complete this degree is really incredible," said Program Director Dr. Leah Sera. "We're just so proud."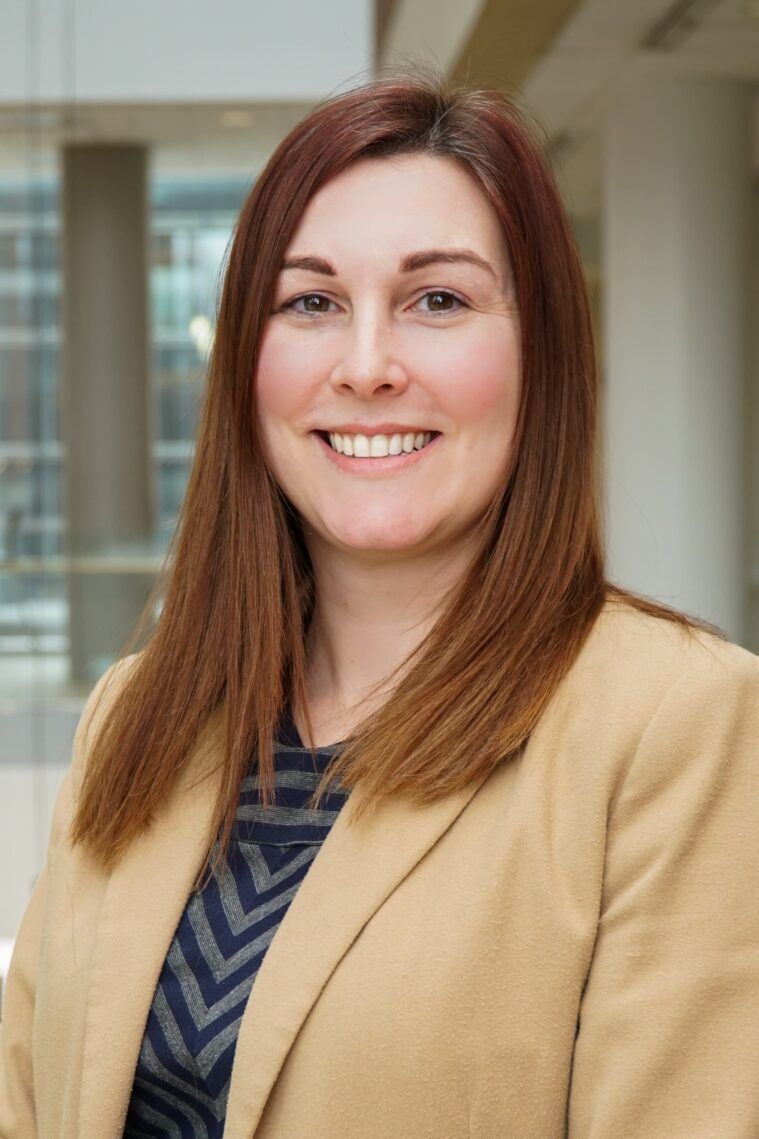 The 30-credit master's program which featured seven required courses and three electives, was taken on by representatives of 30 states and a variety of international countries. There were also many Maryland locals, such as Baltimore County couple Tecoya and Karriem Farrakhan. The pair entered the program holding doctor of pharmacy and master of business administration degrees. While they haven't decided just how to put their newfound wisdom to use, they will more than likely use it in an entrepreneurial way – a notion Dr. Sera finds consistent in the inaugural class.
"The majority of our students are looking for new career paths," said Sera, who began designing the curricula in 2017 with the intent to provide education in basic science, as well as clinical uses of the drug, public health considerations, and federal and state laws and policies.
A semester-closing survey found that 70 percent of students were desirous of making an impact by way of business, while others were looking to make their mark in research and clinical application.
"We even have some that are continuing their education and continuing their PhDs," Dr. Sera added.
The two-year online program began in 2019 with an in-person symposium at the Universities at Shady Grove in Rockville, Maryland. Future events of its kind were canceled as the pandemic reshaped the intended communal landscape, turning all interaction towards Zoom and Facebook. The university recently enacted a policy requiring all faculty and students to be vaccinated and therefore expects to hold program-wide gatherings with the next class, which consists of 250 students.
Natalie D. Eddington, a long-time professor and dean at the school, was quick to credit the National Academy of Medicine Society, which developed a report in 2017 suggesting the use of medical Cannabis could be helpful for a variety of health conditions.
"Because of the name they carry, the work they represent, and the quality of their research, [that report] was a game-changer," said Eddington, who began teaching at UMSOP in 2003. "There's a better understanding around the country of the clinical care usage of [Medical Cannabis]."
A dean for 13 years, Eddington opened up the Zoom-held graduation applauding the students for their hard work and dedication, referring to them as "trailblazers."
"I always get excited when we have our ceremonies," she said. "And with the medical Cannabis students, just listening to their journeys and what their goals are, I know we have done the right thing, and I hope that it will have a positive impact on the industry."
"We had to go through some significant hoops to make this program happen. But to know that it may help the health of millions of Americans, it was all worth it."