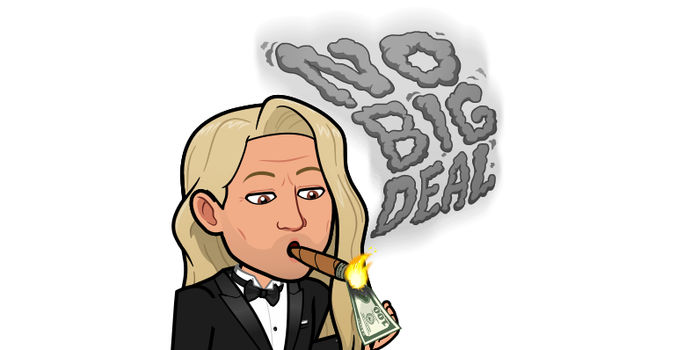 Episode #126 – The New Faux Pas
So, my buddy texts that he is coming into town because he wants to attend a legal cannabis sesh. High fives and hugs ensue at the airport as he is eager to share a peace pipe with my community of dreamers in the Cannabis industry. This is a proud moment for someone who for years imagined attending a congregation of weed enthusiasts legally celebrating their freedom to use medicine openly. And for the stoner of old, this represents a coming out after years of sneaky public use—a journey to Mecca of sorts, a personal triumph. He's had a relationship with weed since his teen years. This is the remedy that levels his moods and gently places him in a state of presence.
He's a stoner.
We make the entrance. The party is poppin'. In this event space, there are heady fashions, hip beats, and a syrupy haze of dank smog. Every room is replete with a dab rig and an attendee to administer the product provided by the individual Cannabis company sponsoring. There's a palpable swagger of positivity flowing from the spirit that blesses each dab with the indelible magic that generates smiles and squinty eyes.
We are standing in a room with people, some newcomers and some OGs who've made this their life and livelihood. And before you can say the word decriminalize, my bro reaches into his shoulder strap to extract a personally hand-rolled Glad bag of skinny pinners, proceeding to ask some hairy white dude if he's got a light. He then takes a monster puff and offers up the doob.
Awkweird.
Where it used to be the hero move to spark up in a crowd of potheads, the wrinkled toothpick is now a joke. People wince, or slightly scoff. There is one dude who is visibly enjoying what is most likely the lasting effects of psilocybin. He guffaws. But one smiling human offers a pat on the back as if to say, "You'll get 'em next time, Sport." At the end of the day, respect is never lost on the effort. And after their initial reaction, everyone chills and acquiesces.
Cannabis is a benevolent plant. The culture is founded on respect.
Those who judge will one day be judged themselves.