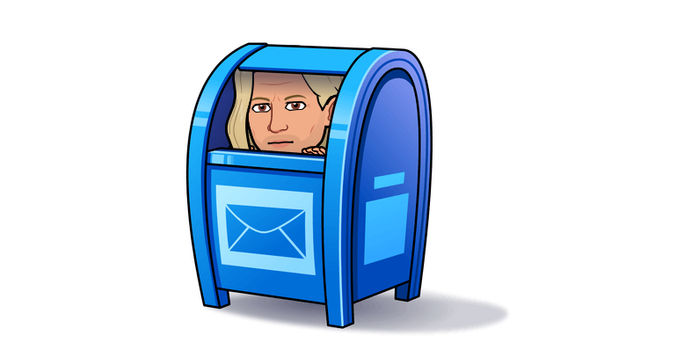 Episode #127 – Mail Pretty Much Sucks
Remember how cool it was to get a piece of mail when you were a kid? Well, that's because not only was it a rare recognition of your existence by the postal service, but also that there was an excellent chance of a greeting card inside commemorating a special day. And even more importantly, there was most likely something of monetary value that would be dropping from its fold.
It made you feel grown.
Careful what you wish for.
Because once you do reach the revered destination of adulthood, shit gets real. Now there's real money involved, and you can rest unassured that someone somewhere wants a piece of your action. And the most economical way for that proprietorship to infiltrate your secured fortress with their proposition is by mail, of course. And like vultures, when one has recognized that you're game, they will descend in droves.
Let's face it, most mail is depressing, basically serving up the daily reminder that your true independence has been relinquished for a house on the map. Like a scratch ticket, each piece is opened with optimism before being tossed to the recycle bin with disdain. It's similar to sitting down to read the news–although the initial intention is to be informed and entertained, you generally leave with a sinking feeling in your stomach.
The chances of you actually receiving unsolicited money are about as slim as when you were a kid. Which was twice a year–Christmas and your birthday. Yet, the bills and credit inquiries arrive with relentless consistency, adorned with friendly appearances that these institutions are your community, urging you to join their party.
I'm anticipating the day when I open a 3D greeting card and a joint pops up and floods me with delight.
Ah, to be optimistic again.