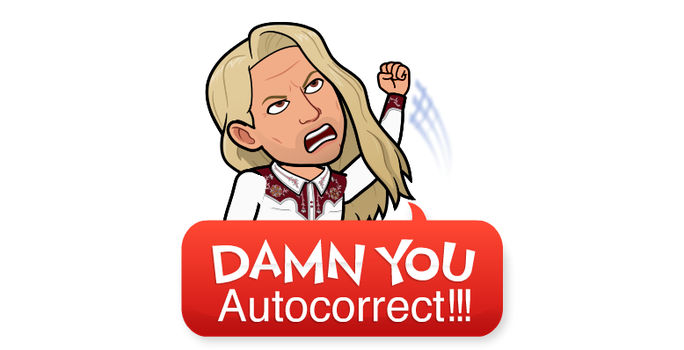 Episode #111 – Telling Up a Storm
STONEY BALONEY by Mike Ricker
TELLING UP A STORM
My mother sent me an animated YouTube video that featured a twerking Smokey the Bear. And for those of you like my oft-clueless mother who may not be familiar with the terminology, twerking is a particular booty bounce popularized by a lip-licking Miley Cyrus during a televised MTV Video Music Awards in 2013. So, I engaged the opportunity to inform my family's matriarch of this observation in a text-only to be annoyingly incorrectly corrected by autocorrect, substituting the word twerking with the word telling.
The English language is being hijacked.
In fact, they say that artificial intelligence will usurp human intelligence sometime this century. If it hasn't already, that is.
Twerking is big. It's this generation's Charleston, The Hustle, and the Macarena all rolled into one triple-infused Hashtronaut pre-roll. Or even better, the Gangnam Style dance (whatever the fuck you call that little shoe shuffle). And if you think about it, one surefire way to catch the attention of the public periscope is to reinvent the human mating ritual with a sexy undulation that embodies the era's essence. Hence, the almighty twerk.
Anyway, Telling Up A Storm is non-sensical, so I think AI has still got work to do. Or we could make it the new secret code for conspiring to meet the peeps for a smoke sesh like the dudes who instituted 4:20 back in the day.
Horrible idea.
And about Smokey the Bear, a cartoon character who appeals to children. Yes, it's true, he was twerking. And maybe this is an issue with the world's current moral compass, but finding a solution is way above my pay grade. However, if a twerking Smokey the Bear saves hundreds of forest fires from being irresponsibly ignited, I'm all for it. And by the way, big ups, Miley. Now you've done something nice for the world other than inducing a funny feeling in the groins of millions of pre-pubescent boys.