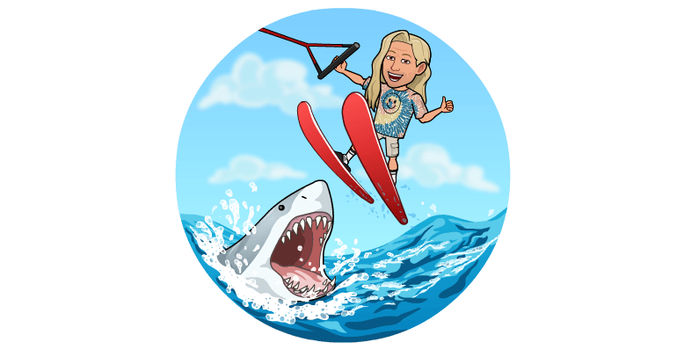 Episode #135 – Staying Alive is Dangerous
Sure, you can sit on your ass all day and pile up the layers of blubber while filling your brain with useless information from the boob tube, but that only goes so far until it's time to get outside and do shit. And the moment you cross that threshold from front door to sidewalk, the real-life video game begins. Be it driving down roads to licking the backs of toads, unforeseen hazards exist at every turn.
Think about it, there just aren't too many places you can go where the grim reaper isn't posted up with his sickle ready to punch the clock and get to work. Be it getting hit by lightning, tripping on a tree root that sends you off a cliff while snapping a selfie, or your building collapses because some asshole didn't stay up with city code for 40 years, the perils are abundant.
You never know when it's your time to go.
So, what's the best option for navigating unpredictable physics while testing the limits of reason to help you feel accomplished in knowing that you lived a fun life? We all know it's probably not a good idea to bungy jump off the Rio Grande bridge in New Mexico, or submarine cruising for gold doubloons off the tip of the Bermuda Triangle, but we still have to create some relative excitement while still maintaining the standard nine to five.
They say that you should take up golf, but last time I checked, they still haven't begun requiring helmets on the course. And hiking is always a healthy way to get the blood pumping, but the more it flows, the more the mountain lions and wild boars can smell the brew.
Even Cannabis is dangerous—one drop will kill you. If it was a bale falling from an airplane, that is.