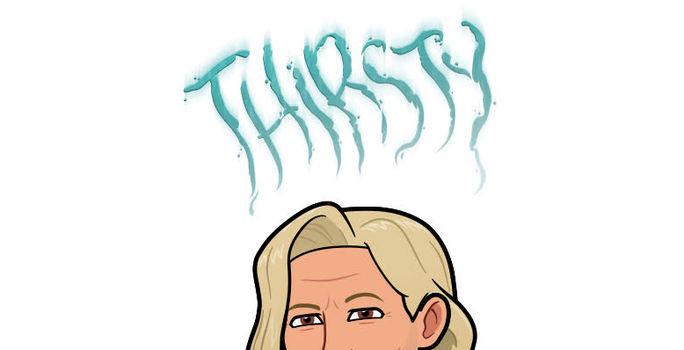 Episode #156 – Urine Love
Discussing urine sounds disgusting. After all, what we're referring to is liquid waste that is excreted from your body. And it's generally yellow. If you've taken your vitamins, that is. But when you really break it down, it's just water that regulated your system so that it functions optimally. And the facts are that urine is about 95 percent clean.
So clean that some people drink it. And are proud of it.
Let's not get into why, but the question must be asked–what is this fascination with reclaiming the holy water that once flushed your machine? Like, once you've drained the oil on the Lambo, you wouldn't pour it back in.
Evidently, there are reasons. And I don't have the answers.
I remember in the 5th grade there was a multiple-choice question on a test that inquired what the best chance of survival is if you were to be stranded on a life raft at sea. One of the choices was to drink your own urine, which no kid in the classroom chose out of absolute repulsion. The correct answer, no more appealing to a ten-year-old, was to kill a seagull and drink its blood. Which makes sense. If you can catch a fucking seagull.
Good luck with that one.
So, the urine could save your life. Especially if it smelled like fish because you'd be making your living off scooping minnows. I was thinking that if you urinated on some part of the boat and let it fester in the sun, most likely a seagull would land, and that's how you could catch it. Sorry for the details, but as you can see my educators prepared me for survival and I've been traumatized by this one for decades.
Anyway, back to drinking pee. They say if you eat asparagus your urine will retain the flavor and there are connoisseurs who savor the taste.
I wonder if that works with infused sodas.
Would that make me a Cannaseur?