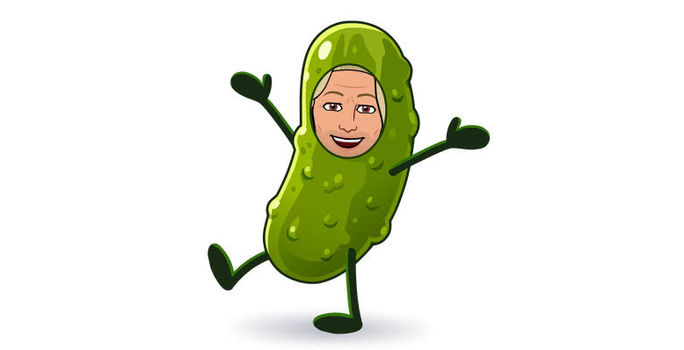 Episode #157 – Pickle Juice is Underrated
If you're baked just about anything tastes incredible. But there's a big difference between the stoner who stares into a bowl of Fruit Loops like it's the glowing briefcase in Pulp Fiction and the sadomasochist who invites the pungent pucker of pickle juice straight to the larynx. This is an extreme difference in personality profiles for sure, but then it takes all types to make up the human clusterfuck called society.
The rest of us lie somewhere in between. Down for taste testing new items so long as it doesn't land us bending over the porcelain god with deep, convulsing regret. After all, we're stoners—open-minded to new experiences driven by THC-induced curiosity.
By now everyone knows that you can drink the pickle juice when that's all that's left in the jar, correct? Yes, there may be some seasoning settled at the bottom of the pond, and it would require a cowboy palette for the true foodie to chug that baby deep to the gizzard, but some people have a penchant for painful challenges. Like shoving an entire package of Sour Worms into your mouth to dissolve without chewing. Or the Seven-Alarm challenge at Wing Dome where the ghost pepper-soaked Buffalo sauce inspires the heart to race and the lips to swell. Or to dab an entire ten-dollar full gram of cotton candy-flavored distillate boof.
And I don't know why dudes need to alpine their asses to the peak of Everest, but they're out there doing it. I mean, it can't be fun. I'm sure it hurts. And it ain't free. In fact, you could buy a sailboat for the same amount of money.
To each his own.
And drinking a jar of pickle juice is on the same level. Because we sensation seekers will tell you zest is the best. Sure, a sugar cookie is like a mouth nookie, and coffee and toffee are awfully awesome, but the sour zip zap of the vinegar jar brings the tickle from the pickle.
And I'm fickle.