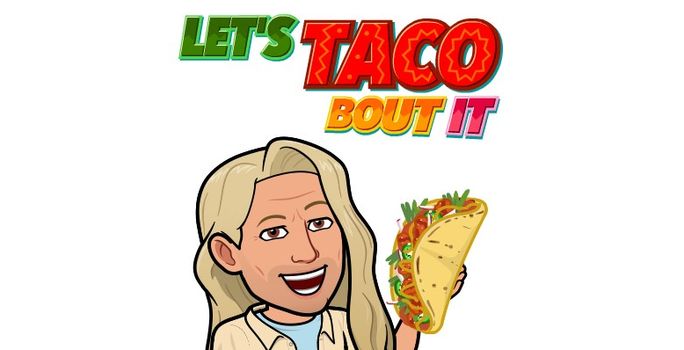 Episode #163 – Let's Taco Bout It
Who doesn't love tacos? I mean, this juggernaut of Mexican culture easily rivals the hamburger when
competing for most delectable item in the food pyramid. And whether you like your fillings grilled, deep
fried, or sauteed, there is only herding the ingredients into a tortilla and wrapping that baby up to
convert your hand into a flavor shovel of extreme awesomeness!

Think about it. Tuesday would be Bluesday if not for the amazing taco. And not just because the two are
alphabetically compatible, but because tacos are so damn cheerful, they turn an ordinary meal into a
downright fiesta. And with the deliciousness well in hand, all you need is a bottle of to-kill-ya to quickly
transform a mundane weekday into a Satur-type-day? So vamanos on those happy hour Margaritas
amigo, because we're going to need some tang to punctuate the party.

Tacos aren't just yummy for the tummy; they give the meal personality. It's the rare food item that can relocate your dinner table to a barstool smack dab in the middle of a pinata filled cantina. Suddenly
you're stoned on some pressed brick weed surrounded by a handful of gleeful hombres with frilly
tuxedos and giant sombreros strumming guitars, squeezing accordions, and singing like angels and you'll swear you've been transported somewhere south of the border.

Every country has their own version of a taco, right? Poland has the pierogi, Italy has the pizza, and
Israel has the falafel. And the United States has the taco pizza.

Back to the food pyramid. I wonder if that originated in Tenochtitlan. That's where they used to conduct
human sacrifices. Those were some evil bastards.

But then, they didn't have Cinco de Drinko.