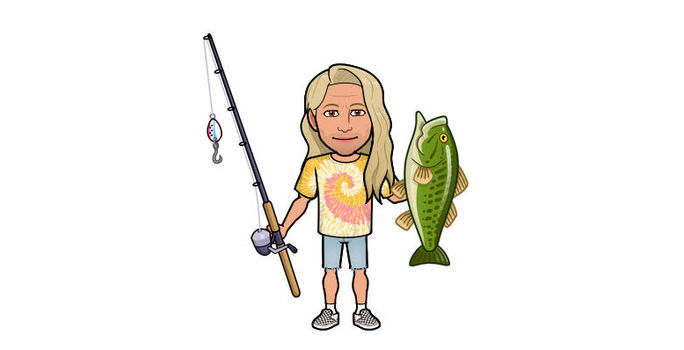 Episode #167 – Mullets Are Religion
What is a mullet? Well, it's a mud sucking, bottom feeding fish which rightfully became the namesake of the confusing hairstyle that has prevailed as a badge of honor for those who feel compelled to demonstrate their white trash fashion. 
The Mullet Magnate is a classic rock outlaw. Forgetful but not forgotten. You know the song Eye of the Tiger? Well, it's about him.
And he loves how this appearance keeps people guessing. Hmm, is he a Chevy or Ford guy? Budweiser or PBR? This struggle that it creates for those attempting to pinpoint his identity promotes a wily giggle while priding himself in keeping those corrupt, human trafficking liberals on their toes.
At the end of the day, he'll sit back with another self-proclaimed victory under his belt while rolling up a pinner of ditch weed. The checkerboard smile fumes from the rocking chair next to the creaky screen door on the front steps of the single-wide. There's a sense of completion that comes with his keen advantage over the birdbrained society—knowing deeply that those idiots will never quite nail him down. Liberty is not only a concept represented by the American Flag decal on the back of his rusted trusted 1999 pickup, but something that America will inevitably reclaim after inconceivably electing a black president.
When it's time for supper, the one functional burner gets ignited while the cigarette ash hovers over a large pot of near boiling Crisco oil, ready for the breaded filets that will be dropped. "This is the only way to cook a mullet," he mumbles scratchily. "Otherwise, it tastes like ass."
It should be noted that his favorite dish is Granny's Roast Possum with Apples and Yams. A meal he expects to enjoy at the side of his Baptist preacher once the rapturous ground consumes the non-believers into the depths of a fiery hell for eternity.
The mullet will never go out of style, he will tell you. Not that style is a word that has ever been associated with his like.