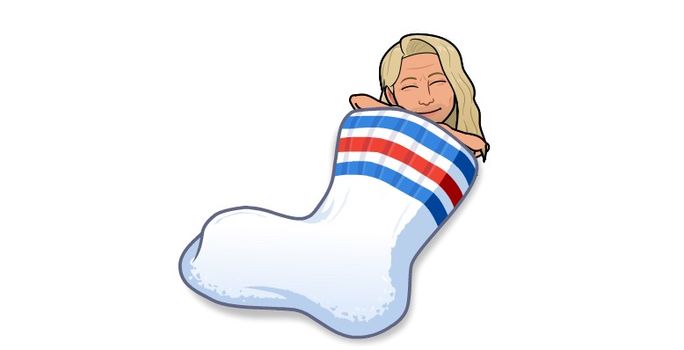 Episode #169 – Getting Socks As A Gift
There's not a damn thing wrong with socks. Hell, life without them just wouldn't be as cozy. In fact, I can't say that there's a more soothing sensation than pulling up a brand spankin' new pair of cotton fluffiness over the feet. It's a reward for those soldiers, a way of thanking them for taking a pounding and being the trusted vehicles that get you from point P to point Q. 

Did you know that your feet are among the heaviest producers of sweat in the body, and socks are there to soak all that up and prevent the scent of cheese from settling into your shoe? I know what you're thinking, the smell of cheese in your shoes is not Gouda. So, you better Brie ready to head to Monterrey, Jack. 

Awkward silence.

Anyway, we've become spoiled. Because socks are now a commodity we take for granted. What was once a true luxury of the bourgeoisie has become a mass produced, commonplace afterthought found on the discount aisle at Marshals. And getting them as a gift almost feels like a gyp. 

But you can't blame grandma, her purpose is to keep you clothed and well-souped. Afterall, her grandmother grew up in the Great Depression, so having the ability to provide comfort for her brood is her way of expressing love.

And socks have become cool with their graphic prints of Hindu patterns and weed symbols. In fact, socks are a great way to make a statement. And that statement is that you are so fucking fashionable that when it comes to dressing, no stone is unturnt. And if they think my socks are dope, wait until they get a look at my underwear.

Now, it should be noted that getting socked in the face sucks. Unless It's with a bag of weed that stinks like fromunda.