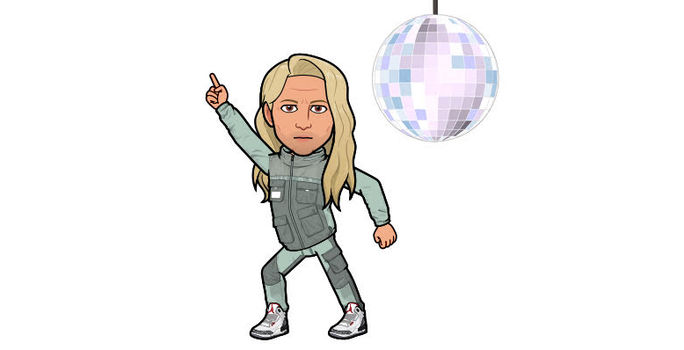 Episode #185 – Davey Dabs Is A Prankster
Davey Dabs can be absurdly ridiculous. And according to his roommates, Rachel the Ripper and the Swashbuckling Shatterbrain Shane, this can be the least enjoyable personality trait of this benevolent, dab sharing friend. Although Rachel will admit that his antics are often entertaining, but inconvenient.

"Everyone has their trauma," she empathizes, "and he's still working through his, albeit sometimes in a dysfunctional way." A forced giggle slips out as the face droops from an uncomfortable recollection.

One example was the last day of August when Davey Dabs initiated some skullduggery for the stroke of midnight. You see, it is his logic that if a trick is memorable, forgiveness is an easier ask. So, once the digital clock officially flicked into the new day, the remixed version of September by Earth Wind and Fire blasted through the sheet rock and under the doors, startling the sleeping housemates. Of course, when the two stumbled down the hallway bouncing off door jambs, Davey Dabs was pumping up the jams in his extremely tight, teenaged jammies.

To ask why is futile.

What one will receive is predictably a nonsensical response that only adds to Davey Dabs' delight. Why is the music so loud on a Wednesday? Why is Davey Dabs raucously twerking over the couch arm exposing an absurd amount of butt crack in clear view. Why is there a small reflective disco ball duct taped to the overhead living room light?

Regardless, with an immediate about face, the two returned to their nest. The reason they were both shaking their heads is not entirely known—it could be out of disbelief, or it could be out of pity. It's tough to love something you sometimes despise.

Once asleep, Rachel dreamt of ripping a giant bong while a DJ spun at a beach bar in Koh Samui. Shane dreamt of mutiny on the high seas, swinging from the crow's nest while clenching a knife with his bare teeth.

By the way, The Swashbuckling Shatterbrain Shane forgives Davey Dabs for his skullduggery.