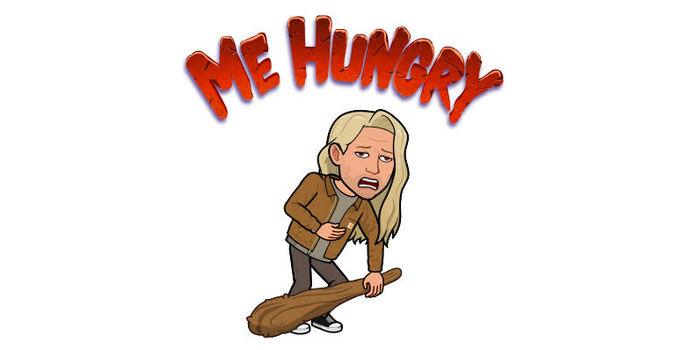 Episode #205 – Self-Preservation Is A Bitch
Against the odds of physics, I think it's downright amazing that we have solved many of the mysteries that for millennia prevented us from successfully remaining vertical. Because if you really think about it, there are countless perils that our predecessors learned to dodge enough times to eventually afford us the luxury of conveniently ignoring.

We've weathered the disease and the wild beasts. Now we lean on machines for our means.

But It couldn't have been easy to become breezy. Like, in the old days when we had fur, breaking an ankle by stepping in a saber-toothed gopher hole would have only been the beginning. The challenges created by the injury would have a direct effect on keeping your grunting litter fed. Afterall, you've got to be mobile for the morning dung hunt. Because not that flipping over herd patties in search of insect protein and interesting mushrooms for Sunday brunch isn't gnarly enough, but doing it with branch crutches would make it a real bugger.

And it's not that we've moved past identifying herd dung for our sustenance. Now we just mix it with lard and call it Taco Bell.

Thank god for fire sauce.

Here's an example of how we've overcome the obstacles to prolonging life. Mozart lived about 250 years ago. Out of seven children born to his parents, he was one of only two that survived past infancy. It was a numbers game back then, always juggling the reality that some of the brood wouldn't make it past the nipple.

But these days Jesus Freaks will breed a dozen disciples and if one of them dies it's a crippling tragedy. Boy are we spoiled!

Through centuries of trial and error, we have greatly improved our ability to keep the chin raised for at least sixteen hours a day. And we have to throw a nod to those who took an Woolley Antelope horn to the shorts.

And for discovering psilocybin.