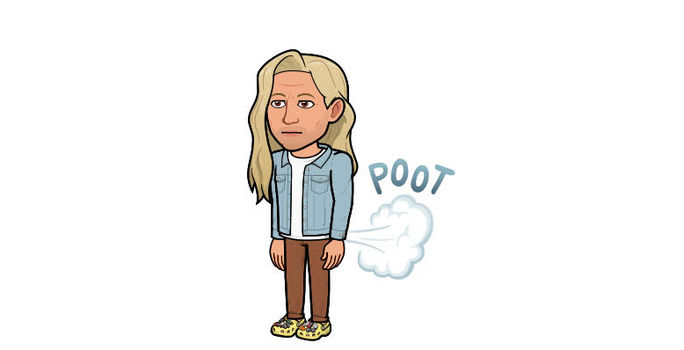 Episode #221 – Strategic Crop-Dusting (Episode #3 Repost)
The sound of farting is funny. Call me immature, but if the timing is just right, the surprise audio booty burst of creaking wood, or the short brunt of a brass instrument, can be playfully startling, resulting in a good giggle.

Even my 70-year-old Victorian-bred mother finds small moments of joy in the embarrassment of those who become the butt of her connivery. She'll covertly plant a remote-controlled fart machine into an unsuspecting person's backpack (me), or purse (my sister), then await the most opportune time to sabotage the target in an elevator or in line while ordering a Frappuccino. With the innocuous press of the button, the device is detonated, releasing a robust, attention-grabbing rip, forcing a potentially awkward situation. And more so when locked into eye-to-eye contact with the barista.

After, I'll say to my mom, "What, are we 8?" And she'll respond, "What, are we 98?"

So it's safe to say we all agree that wind-breaking has comedic value, at least on some level.

But nobody likes being sucker punched in the nostrils by some mystery skunk at a concert or in a crowded bar. It can be a game changer. The culprit knows who they are but avoids accusation by playing ignorant while everyone else in the vicinity, to no avail, painfully attempts to discern the direction from which the putrid vapors might've been released while hoping to God no one is secretly blaming them.

It's like peeing in the pool. Totally undetectable. Totally not cool.

So, here's the deal for your inconsiderate assholes who don't have the decency to relocate your rotten innards out of respect for people who don't have any desire to share the remnants of your cheap lunch. Either own it or take it somewhere arid.

And if that's not an option, then at least have the courtesy to flood the area beforehand with a pungent bowl of fresh bud, you barbaric, Neanderthal fuck!