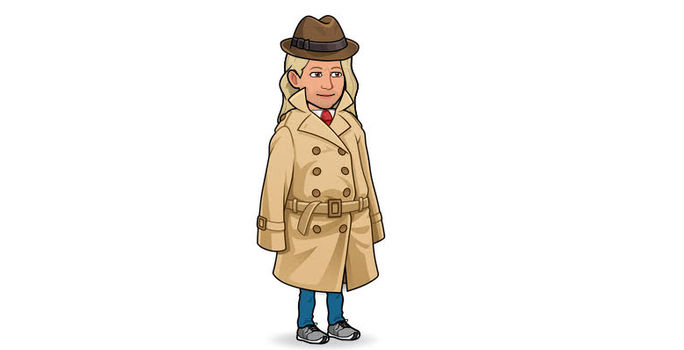 Episode #232 – What We Learned From Slugworth (Rewrite of Episode 56)
Everyone has seen Willy Wonka and the Chocolate Factory, right? Well, Slugworth, in case you have the memory of Dori the Fish, is the creepy, long-faced fucker who scares kids straight. Kind of like that sinister, spider-like pervert in Chitty Chitty Bang Bang who smells children better than his own farts, but that's an entirely different personality disorder.

These guys are good old-fashioned villains. Stories need them. They play an important role, which is to make you uncomfortable so that when there is a release of tension, your happy ending has the most impact, leaving you with an earned feeling of satisfaction.

It's what keeps us buying movie tickets.

And winning this small victory has value in society today because badly needed is a reinforced belief in humanity. You see, real life used to mean overcoming pestilence and armed invaders, but now we just live vicariously through a film that does the work for us. Even Wall-E, a picture of how lazy and worthless people have become in the future because of the advancement of technology, has a conflict and resolution with a satisfying finish that leaves us with the positivity of goodwill. This goes to prove that in cinema, even a society with no purpose other than to sit on their ass all day in a spaceship and drink Big Gulps is capable of redeeming value.

Anyway, Slugworth was the X-Factor, Wonka's inside double agent, the mole. It was his job to test the moral compass of these neurotic little rascals.

So, what we learned from Slugworth, even though he presented a misleading guise himself, is that honesty is the best policy. And if your values outshine your greed, the redemption is as inextinguishable as the Everlasting Gobstopper. And what we learned from Willy Wonka is that with simple imagination, flavored wallpaper, chewing gum meals, and fizzy lifting drinks are conceivable if you just believe in your dreams.

And even more wonderful is that they can all be infused.