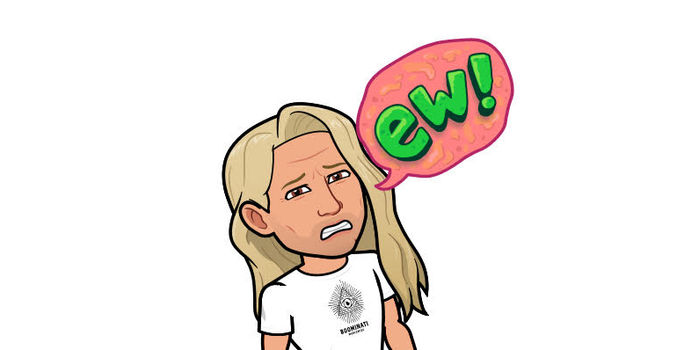 Episode #233 – Black Licorice is Vile (Rewrite of Episode 180)
I think it is the devil's candy.

Call me broken, but when the thought of black licorice enters my thoughts, I immediately picture the odd fuck from Lemony Snickets hiding a sinister grin behind his outreached hand that is gripping black licorice like it's a bouquet of dying flowers. Or that miserable pedophile in Chitty Chitty Bang Bang who goes Richter when out sniffing for children.

Is there one single redeeming quality about black licorice other than the fact that it is candy? At least that's what they call it, but that's a matter of opinion. Because the flavor I get is castor oil, not candy. That's the spoonful of snake pee that children had to choke down when they caught a cold in the days before the cold war.

For those of you who skipped American History, it wasn't a war that was cold.

Let's move on.

Black licorice is even worse than candy corn, which doesn't taste anything like corn. But in its defense, at least it doesn't taste like black licorice. In fact, it doesn't taste like anything at all, but it does look just like a giant kernel of corn, which makes it wonderfully stoney, nonetheless.

I think fennel is what gives black licorice this horrific flavor. My guess is that this herb grows in Death Valley, which would constitute it as the birthplace of black licorice. Therefore, I'll bet when you're sent to the fiery depths of hell, it's actually Death Valley where they serve black licorice sandwiches for lunch with black licorice flavored mayonnaise and a fennel leaf instead of lettuce.

Sounds like torture.

Like when I think of drinking a witch's brew, what appears is the image of black licorice tea with a lizard tail garnish, drunk through a straw from a freshly harvested water buffalo nostril.

Hey, red licorice is delicious!

Green licorice would be dank. Someone should invent it.

Although they'd want to take out the word liquor.