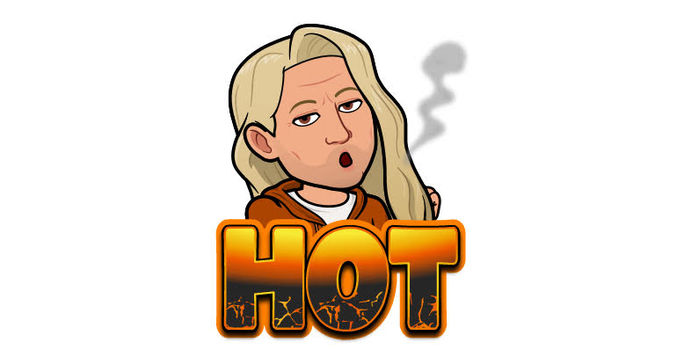 Episode #234 – Check Your Temperature (Rewrite of Episode #62)
It was the hot dab that did me in.

Thank you, my airheaded rookie administrator, for enlightening me about what the inside of a barrel of a flame thrower feels like when delivering a dragon's maniacal fire.

And just when I managed to inhale actual air, the entire experience was intensified upon identifying the sensation of having swallowed a sleeping porcupine into my lungs who, upon awakening in the cramped space, was overcome with fear, causing it to instinctually employ its quills in order to defend itself.

This is where the anxiety kicked in, triggered by the claustrophobia that turned into paranoia. Suddenly, this place was a trap—a cage, stirring my stable thoughts into a panic while I gauged whether the extreme discomfort would cause madness before having the luxury of first offing myself.

And then came the bong spins. At least that's what they used to call it long before concentrates with 110% THC existed. So out of the place I fled, incapable of explaining myself not only because of the inability to formulate and convey a cohesive word but also for the complete lack of oxygen flowing through my gills.

The night instantly took a Fear and Loathing turn, forcing the retreat from the party into the sanctity of the vehicle when suddenly there appeared a judge from Pink Floyd's The Wall hammering down his gavel for the crime of a wasted, meaningless life. And then the dizziness proved a harsh catalyst, churning the stomach into a pressurized brew of thick stew, conjuring the recently eaten food truck kung pao calamari to projectile launch onto the misty pavement in the back alley.

This was the worst Cannabis experience of my life.

Thank goodness for cool dabs.

And the cool mother fuckers who know how to heat a dab.

But if you don't, that's okay because that's why the good lord gave us the vape cart.